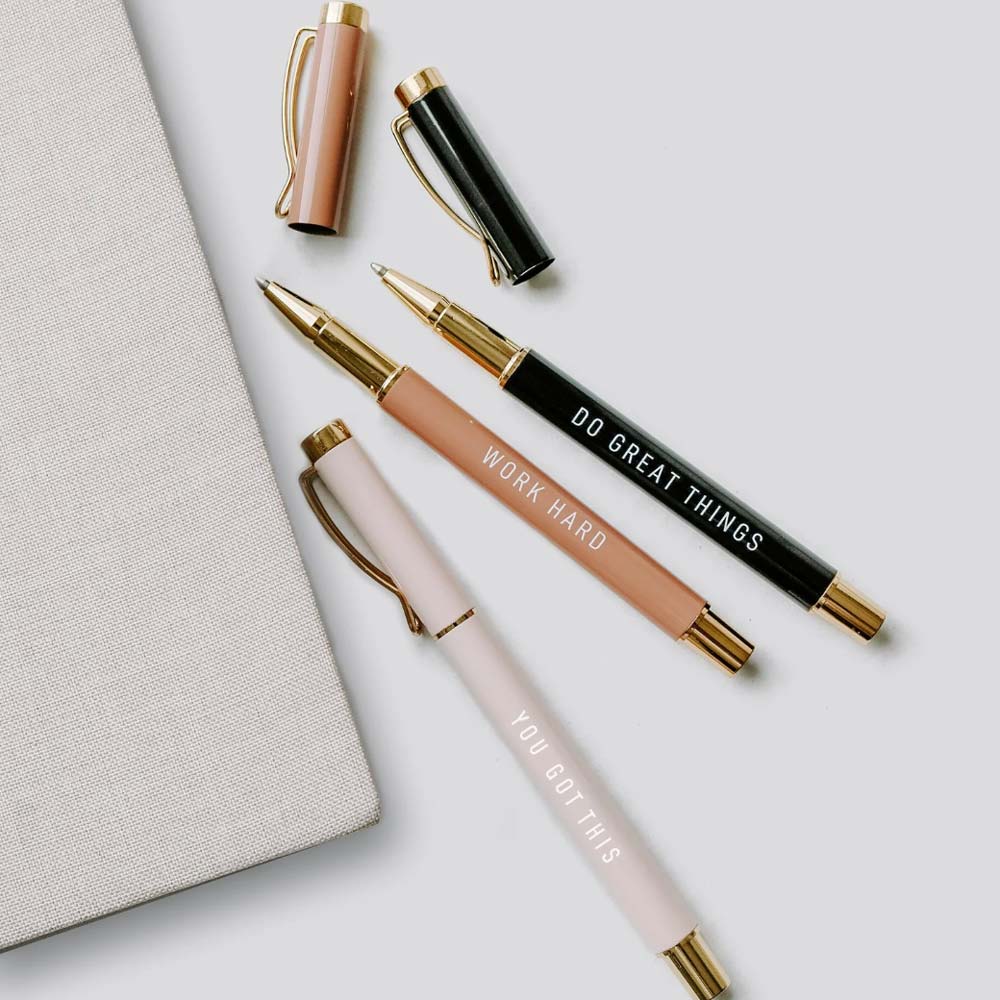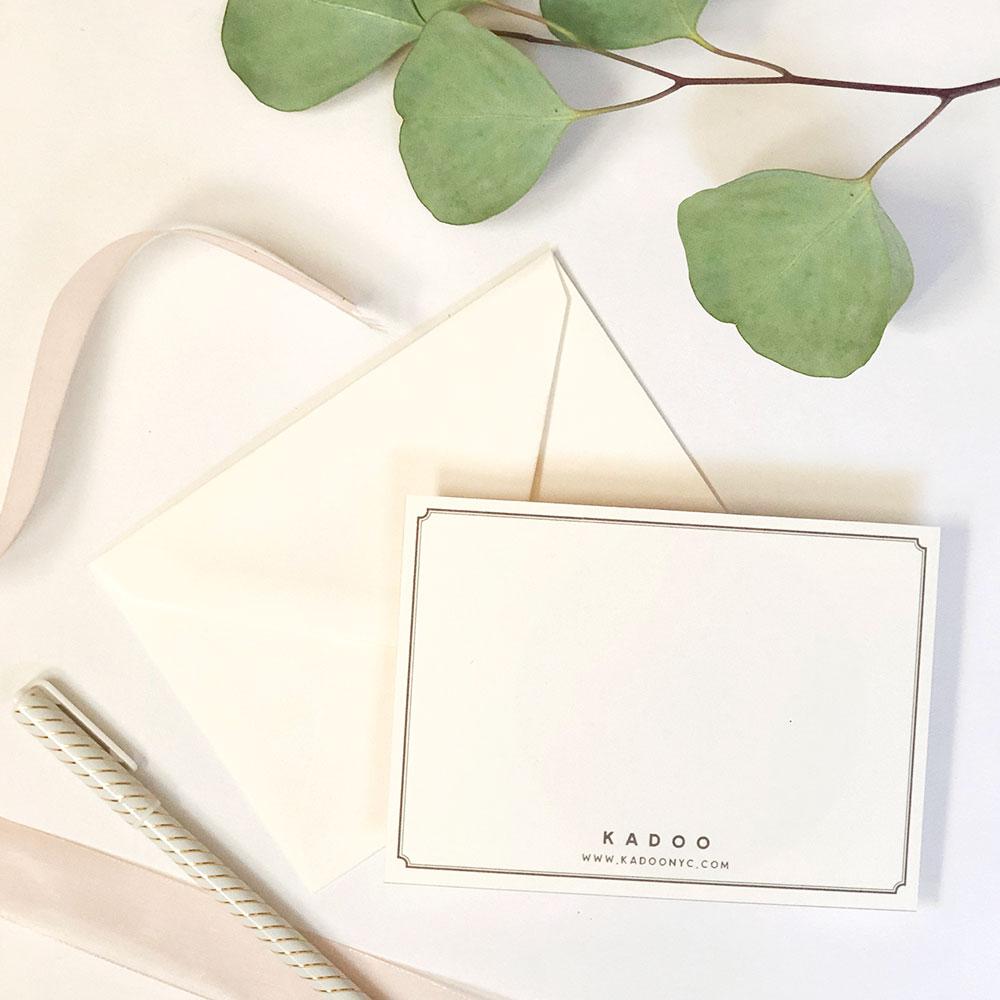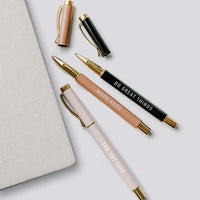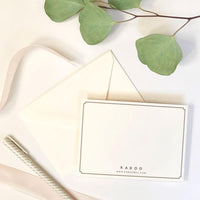 Do Great Things Curated Gift Box
This 'Do Great Things' gift box provides everything you need to jumpstart the day! From the motivation-inducing pen to the yummy selection of treats, this gratitude-inducing gift is perfect for any recent grads, buddy list – employee or client alike (they'll be totally thrilled!).
Featuring:
Wit & Delight's 'Note To Self' Journal.
Sweet Water Decor's 'Do Great Things' Motivational Pen.


Emalco's Enamel Coffee Mug.

California Gummy Bears' Golden Coast Mix Gummy Bears.

Blake's Mother's Cookies Montauk Macaroon Shortbread.

100% Cotton reusable Furoshiki wrap. 

Your custom message in complimentary KADOO ivory notecard.
Wit & Delight Note To Self Journal.
Perfect for journaling, to-do lists or general musings. The binding allows you to write flat, ideal for both note-taking and doodling alike.
Size: 8.25" x 6" (20.96 cm x 15.24 cm).
Features: 80 lined cream pages.

Sweet Water Decor 'Do Great Things' Motivational Pen.
This Motivational Pen is perfect for everyday! Chic, stylish, easy to write with, there's no better way to jot down your dreams and goals!
Gold Features with White Lettering. Medium Ballpoint Pens with black ink.

Emalco Enamelware Coffee Mug in Cool Mint. Enjoy a hot beverage of choice in our standard mug in your favorite color! The mugs are made with great attention to detail. They are resistant to extreme weather conditions. Not only they will become an essential piece of your camping gear or work space, but also they will be a great addition to your kitchen. Enamel is an exceptionally durable material. Unlike ceramics or glass, it does not shatter when dropped. However, it may chip. With proper care, it will last for years. 350 ml/12 Oz.

California Gummy Bears Golden Coast Mix.
These gummy bears come in tangerine, mango, and peach. Sweet, juicy and bursting with flavor! Non GMO, fat free and gluten free makes this the perfect gift for adults and kids alike!

Blake's Mother's Cookies Montauk Macaroon.
Savor the flavor of sweet coconut and creamy butter. Bite into the light delectable morsels- a heavenly crunch of buttery shortbread and finely ground sugar.
Premium ingredients: all natural, non-gmo, vegetarian, made in the USA with no preservatives.
Grab and go minis: just the right size for a snack.

Wit & Delight first started in 2014 when Kate Arends began publishing personal essays exploring her journeys. Today, Wit & Delight has become a resource for others to feel less alone in the ups and downs of their journey through life. They strive to create useful, accessible, and beautiful products that live in harmony with their customer's lifestyle.

Sweet Water Decor is a motivational + inspirational brand founded by Melissa Horvath in 2014. From their humble beginnings of Melissa hand making every coffee mug in her basement to now serving hundreds of thousands of customers and having their products in over 7,000 stores around the nation, as well as worldwide, their goal continues to be to motivate and inspire their customers.

Emalco Enamelware manufacturer able to offer rare shapes of enamelware, some of which were first designed and produced over 100 years ago.Every product of Emalco Enamelware is handmade by the skilled hands of people, not by machines.
We place an unusual emphasis upon the quality and precision of our workmanship. This is why we do not allow compromises. Every imperfection creates uniqueness. Dots, shades, etc. are proof of this. When you buy enamelware you really get one of a kind.

California Gummy Bears was created by Jeffrey Postlethwaite in 2019 in California. The gummy bears are refined gummy bears and a "healthier alternative" to the traditional candy, all made with REAL California grown fruits.

Blake's Mother's Cookies: As a women-owned company, Loraine, a chef by trade, found her inspiration in a Rosemary Shortbread at a summer party. After some experimenting, she arrived at her family-approved recipe. Her cookies gained their name and popularity at her youngest son's summer job after Blake regularly shared his mother's cookies.