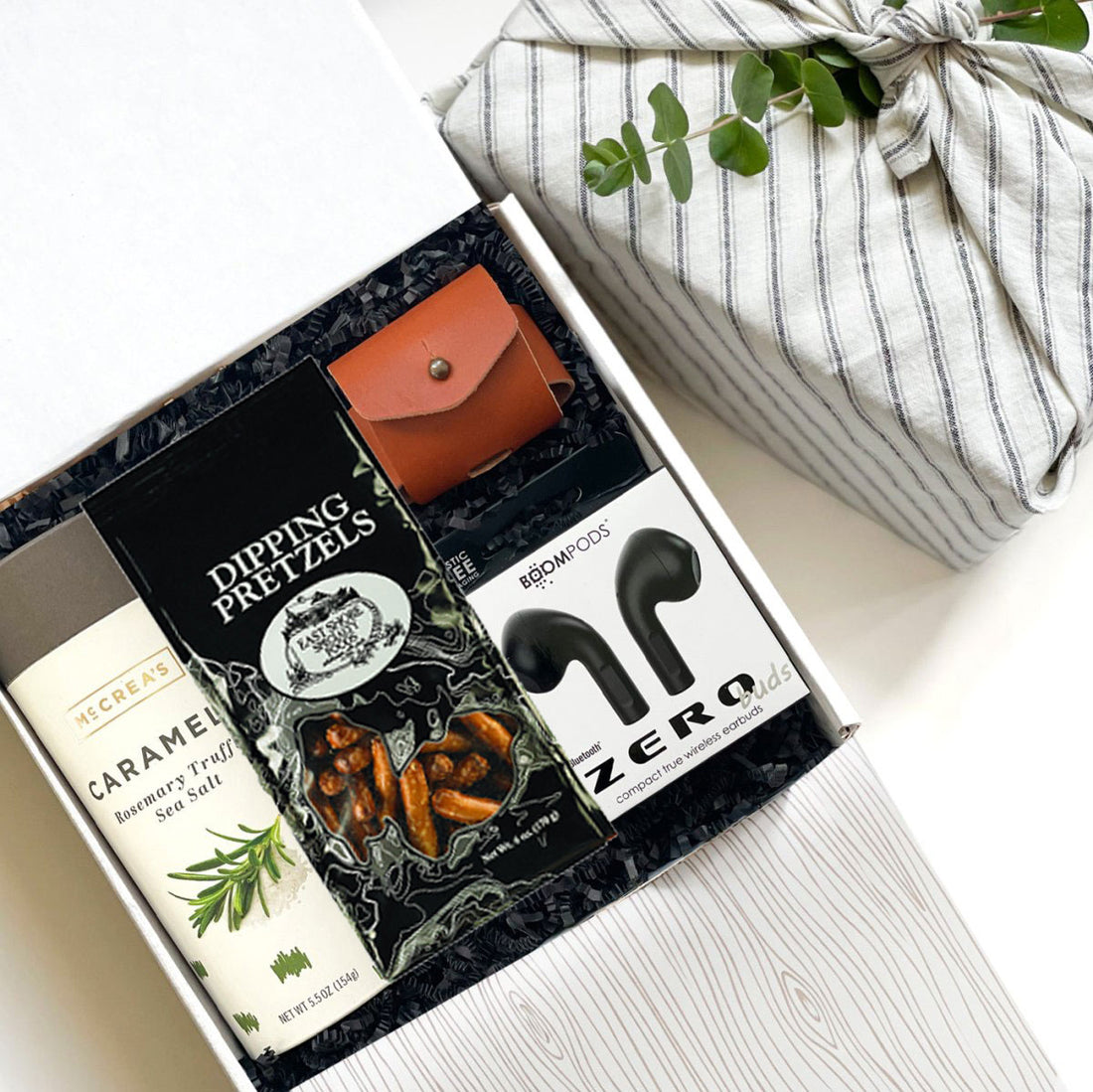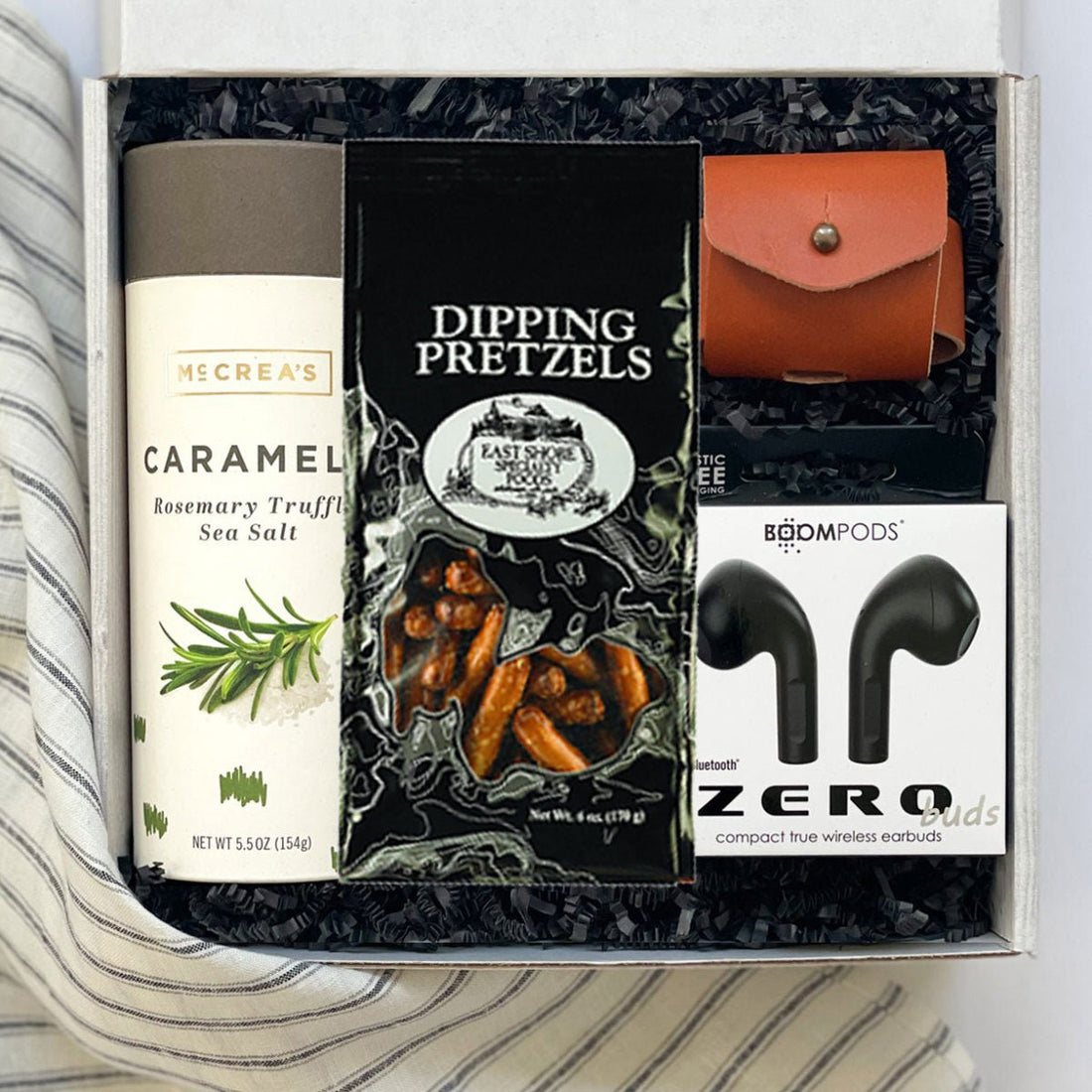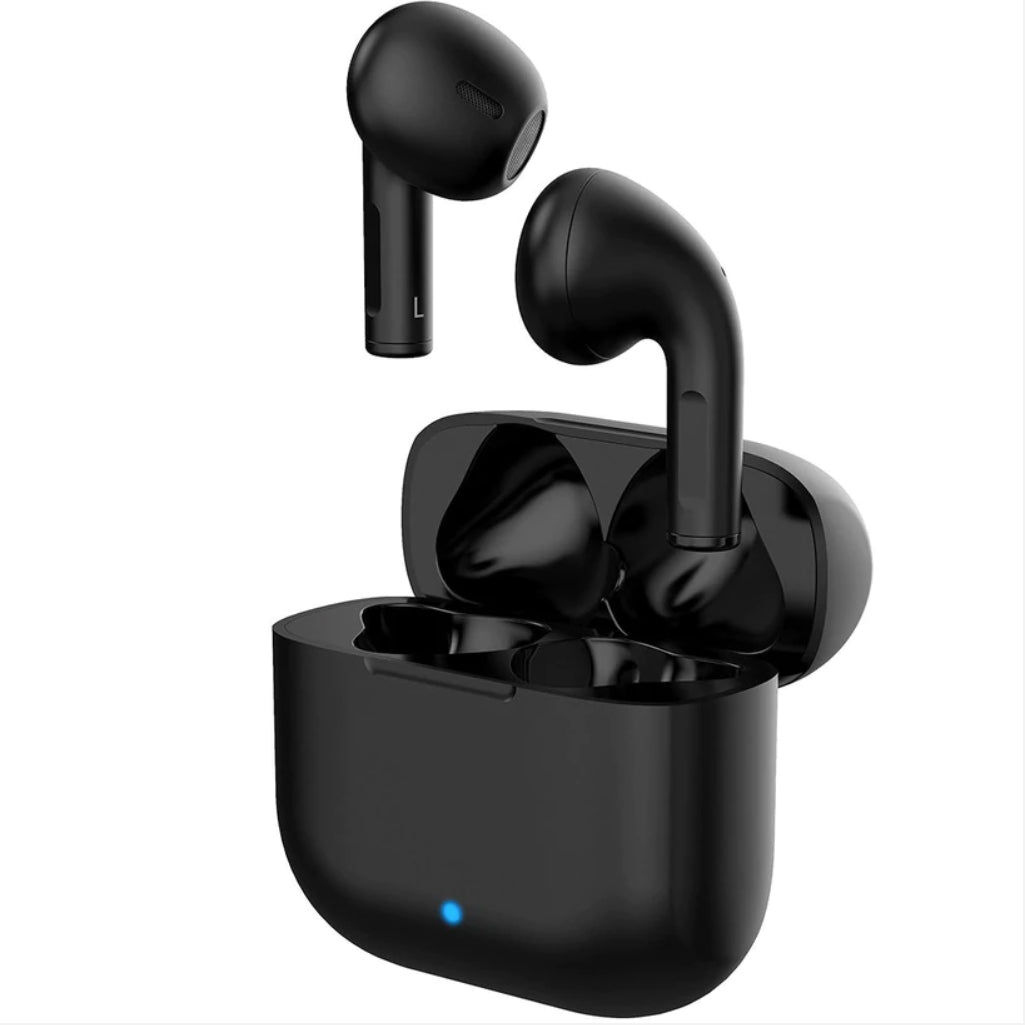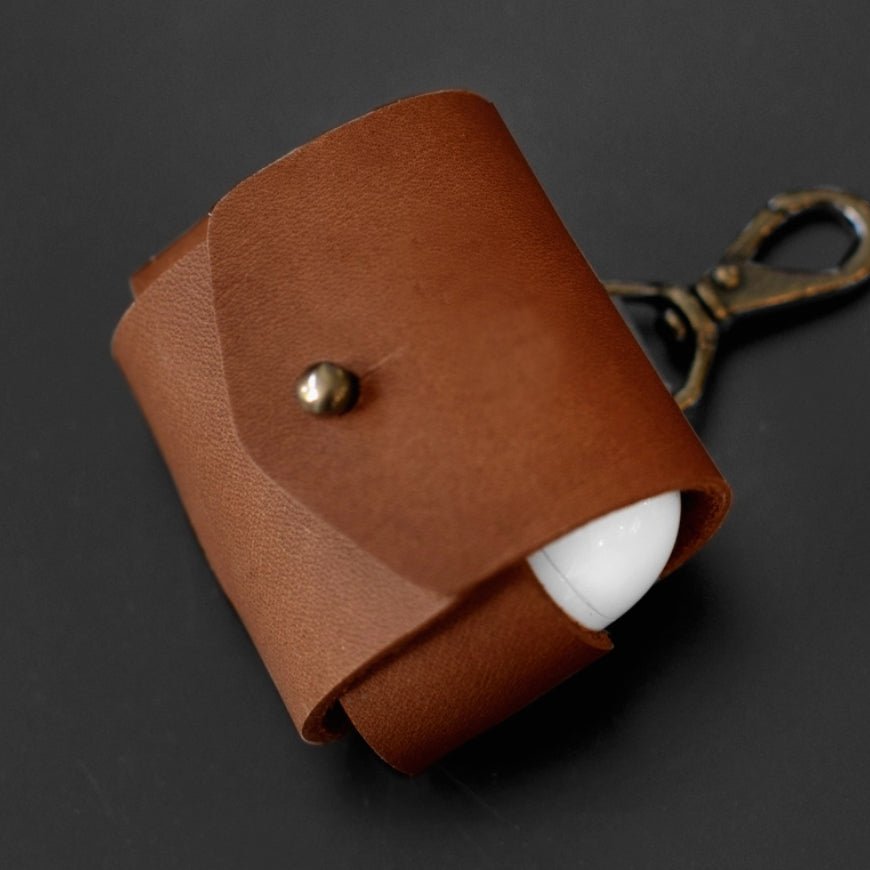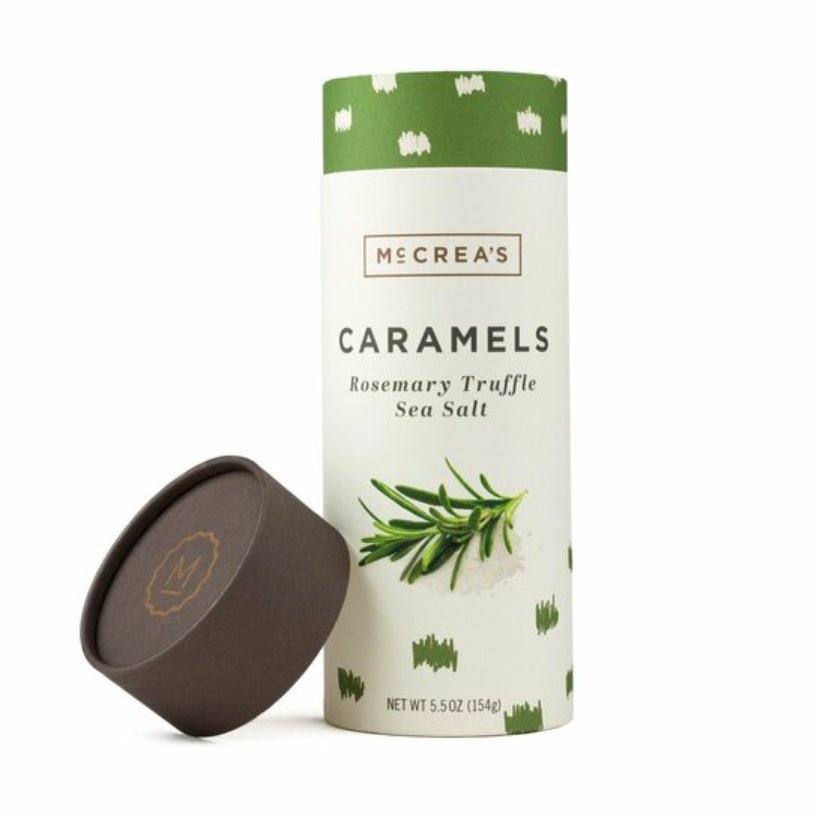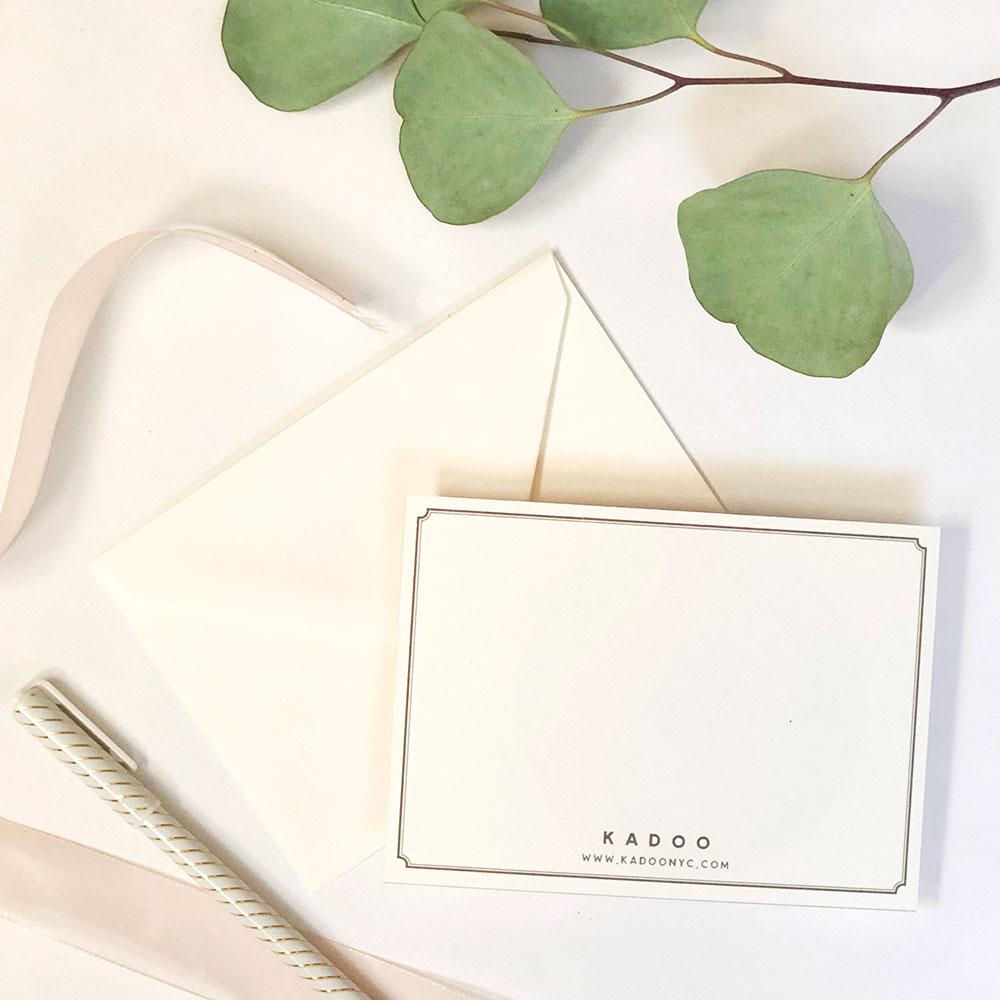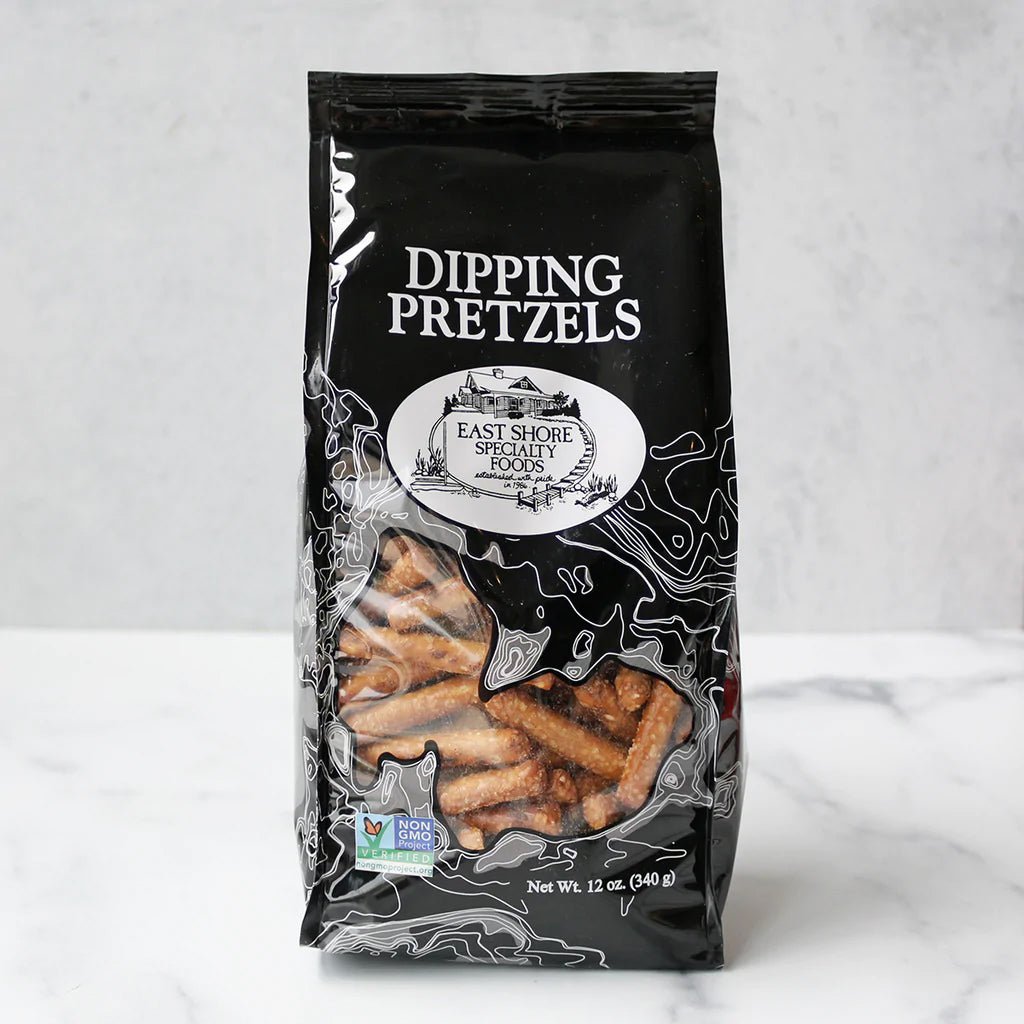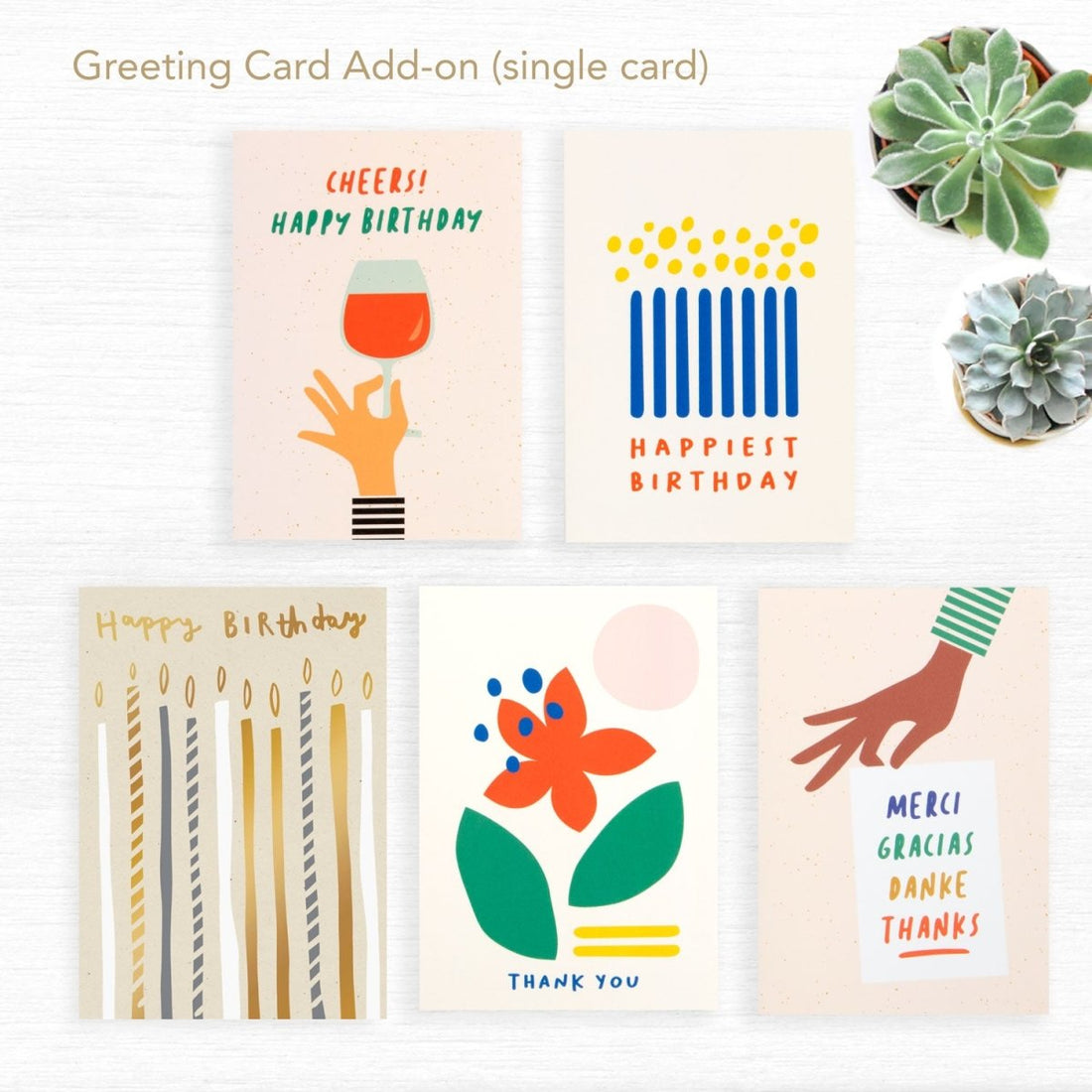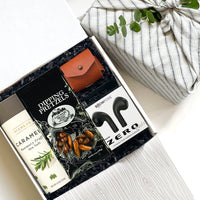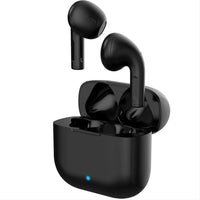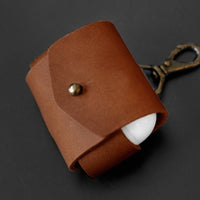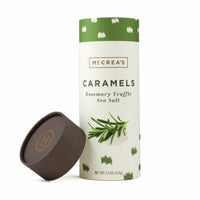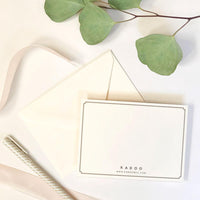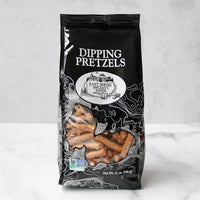 Tech Desk Curated Gift Box
Give the gift of outstanding design for the gadget guru in your life. This tech desk gift is all about functionality, with a high quality wireless bluetooth earbuds, a full grain leather airpod case, a handcraft sweet and savory caramels, along with salted caramel pretzels to satisfy anyone sweet tooth.
Featuring: 
Gourmet rosemary truffle caramels by Mc. Crea's.
East Shore Specialty Foods dipping pretzels. 

Full grain leather Airpod PRO case by Northwind. 

Boompods Zero compact wireless ear buds.
Classic black and grey stripes cotton wrap.
Your custom message in complimentary KADOO ivory notecard or a choice of greeting card.
On occasion we may substitute another item of equal or greater value to assure your gift item arrives on time. We may also substitute a product of equal or greater value for chocolate components during warm weather. 
McCrea's Caramels Rosemary Truffle Sea Salt:
Fresh from the garden rosemary mingled with imported truffle sea salt. Ingredients: fresh Milk, Fresh Cream, Cane Sugar, Inverted Cane Sugar, Tapioca Syrup, Butter (cream, salt), Molasses, Sea Salt (sea salt, activated charcoal, truffle mushroom), Fresh Rosemary, Salt. One tube. 5.5 oz.

East Shore Speciality Foods Dipping Pretzels
Anything goes with this unseasoned pretzel! These plump, salted sticks are true to their name. They are excellent for dipping in mustard. Non-GMO Project Verified. Product of USA.

This Airpod PRO case accommodates the Airpod PRO charging case (NOT the 1st and 2nd Generation Airpods). Simple button stud closure and back clasp allow you to keep your Airpods case secure and clipped onto your bag or belt loop, so you know exactly where to find them. Size: 2.5" W x 2" H x 1.5" D.

BOOMPODS Zero buds. Most compact wireless earbuds with integrated volume control. Instant pair and connect with Bluetooth 5 giving a good connection without breakout and a lengthy 5-hour playtime on one charge. Packaged in its own pocket-size magnetic holding travel case that will extend the playtime up to 20 hours.
McCrea's Candies A scientist with a background in chemistry and an abiding appreciation for natural ingredients, Jason McCrea is a man possessed by the single, simple idea to make the best caramel in the world—nothing less. McCrea's Candies started with the simple idea that good candy must be made with good ingredients: fresh milk, cream and butter, the finest salts, spirits and seasonings, and 16 striking flavors.

East Shore Speciality Foods is a women-owned company founded by Jeri Mesching. She started with one product, Sweet and Tangy Mustard. The label shows her family home which is on the east shore of a small lake, hence the name East Shore Specialty Foods. Her old-fashioned cooked mustard was far too special to be served with an ordinary pretzel so she developed East Shore Seasoned Pretzels as a companion for the mustard.

Northwind was created in 2017 with a mission of prioritizing sustainability. Their new featured line, The Modern Collection, is a high-end line of personalized luxury goods made from beautiful, vegetable-tanned leather made
in Minneapolis.

BOOMPODS was launched in 2012 in the UK, with a vision of uniting visually appealing product design with a love of product innovation, sport, the outdoor and adventures.