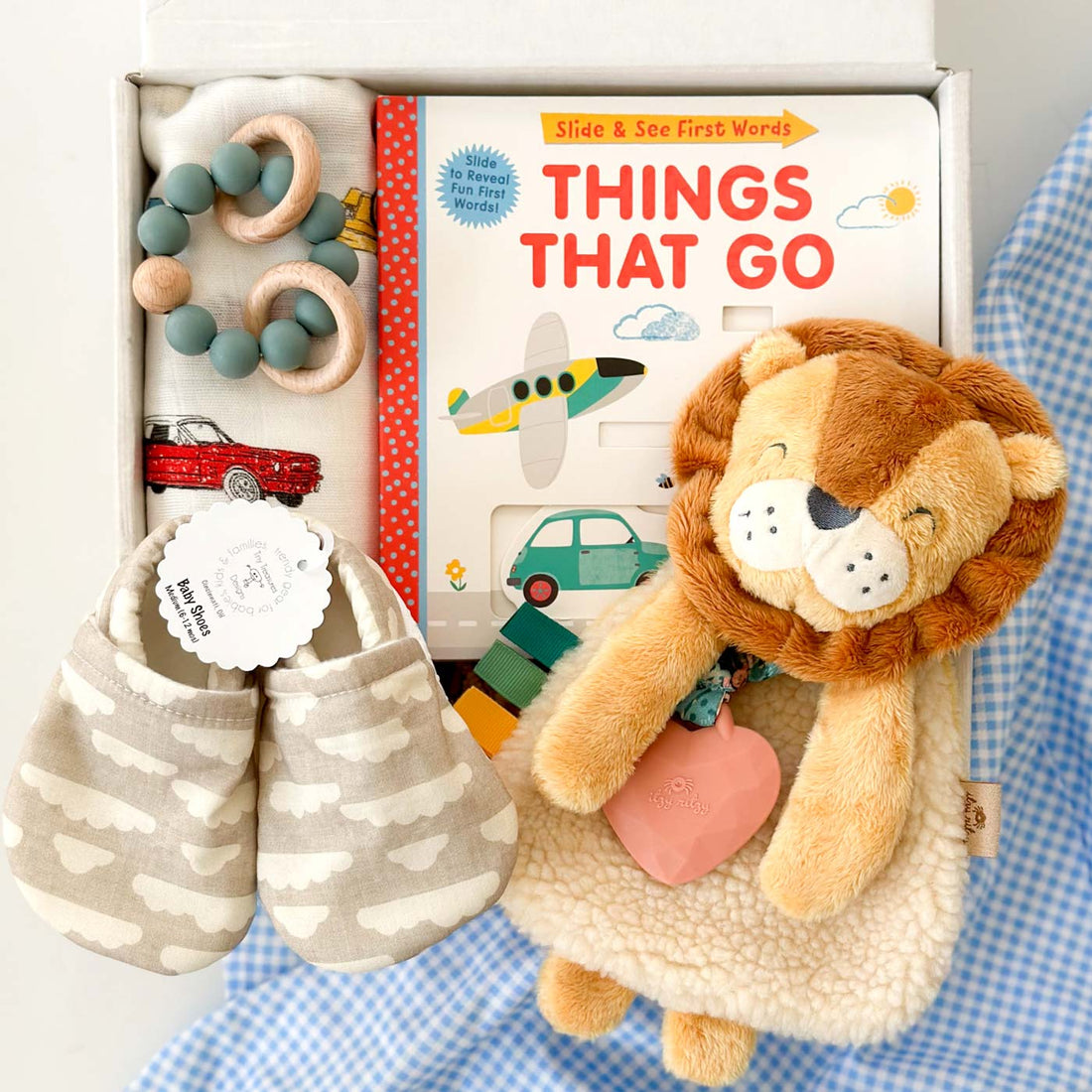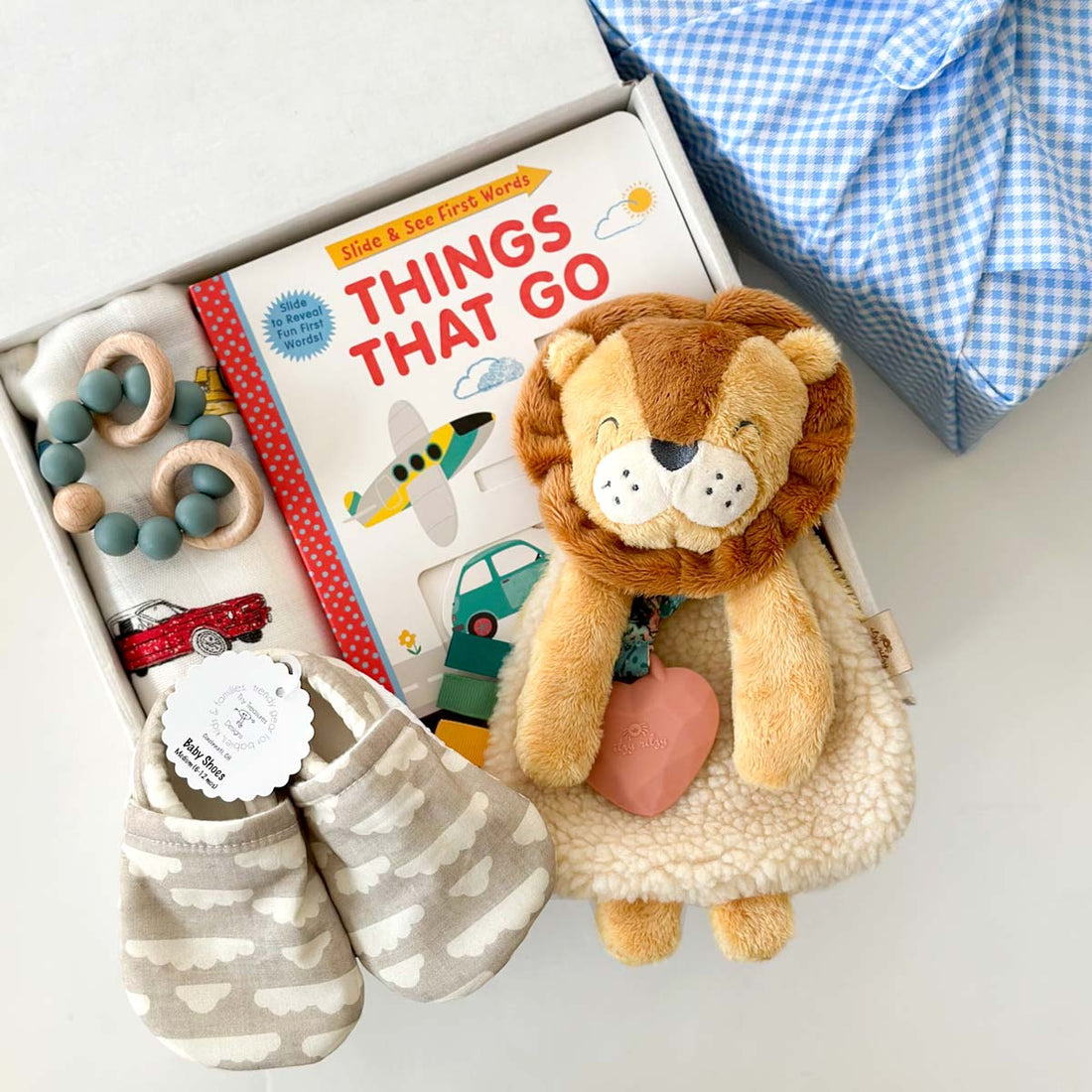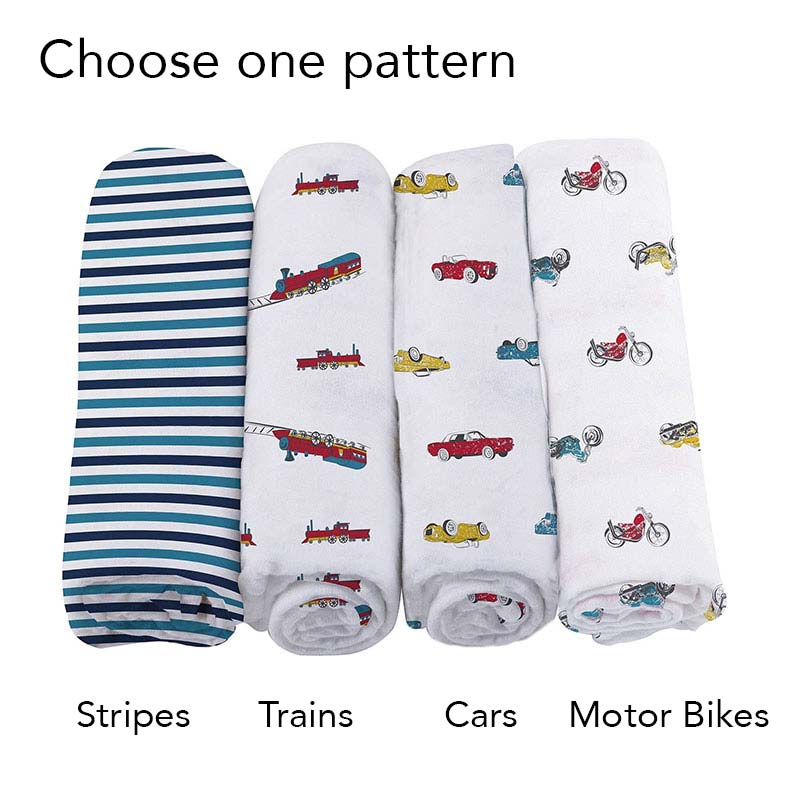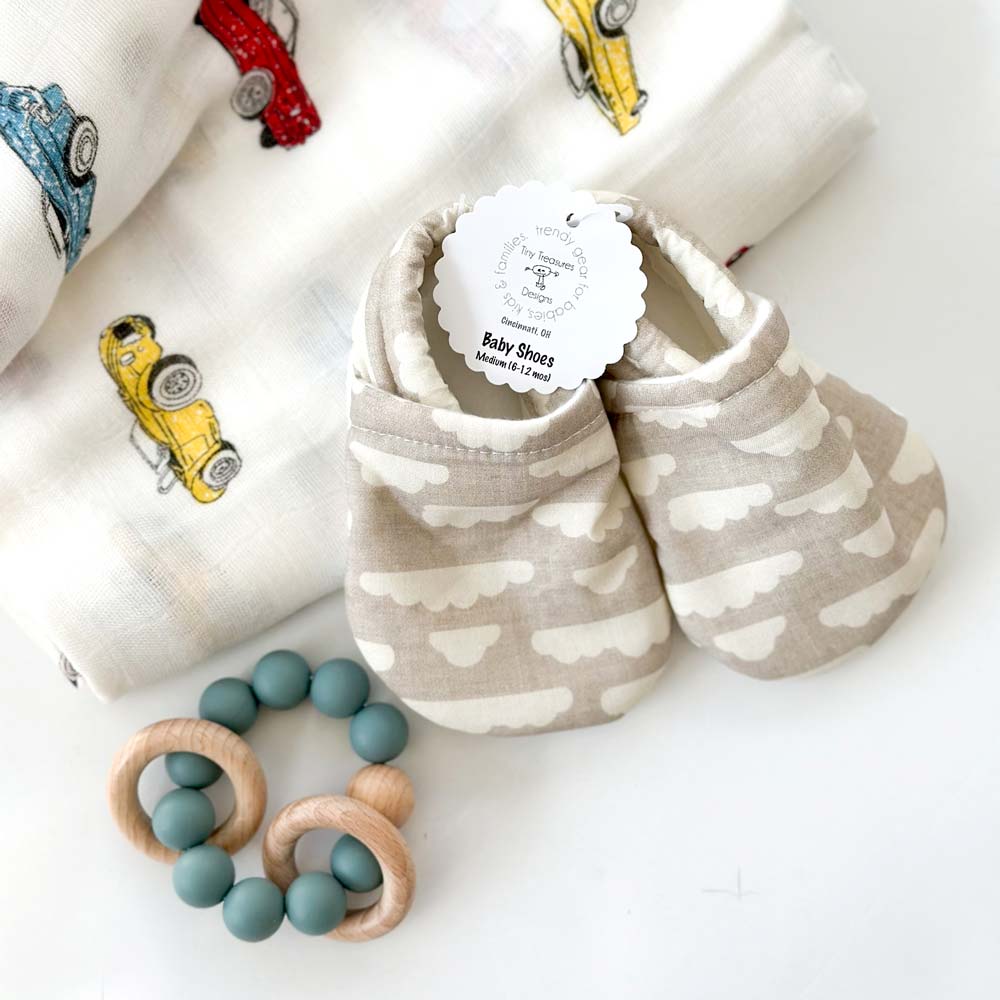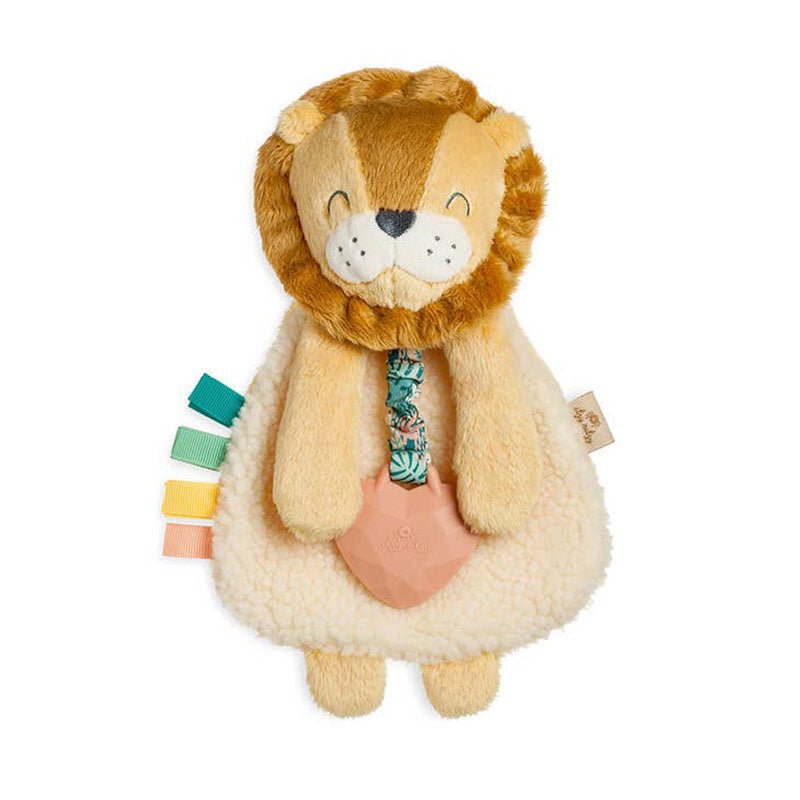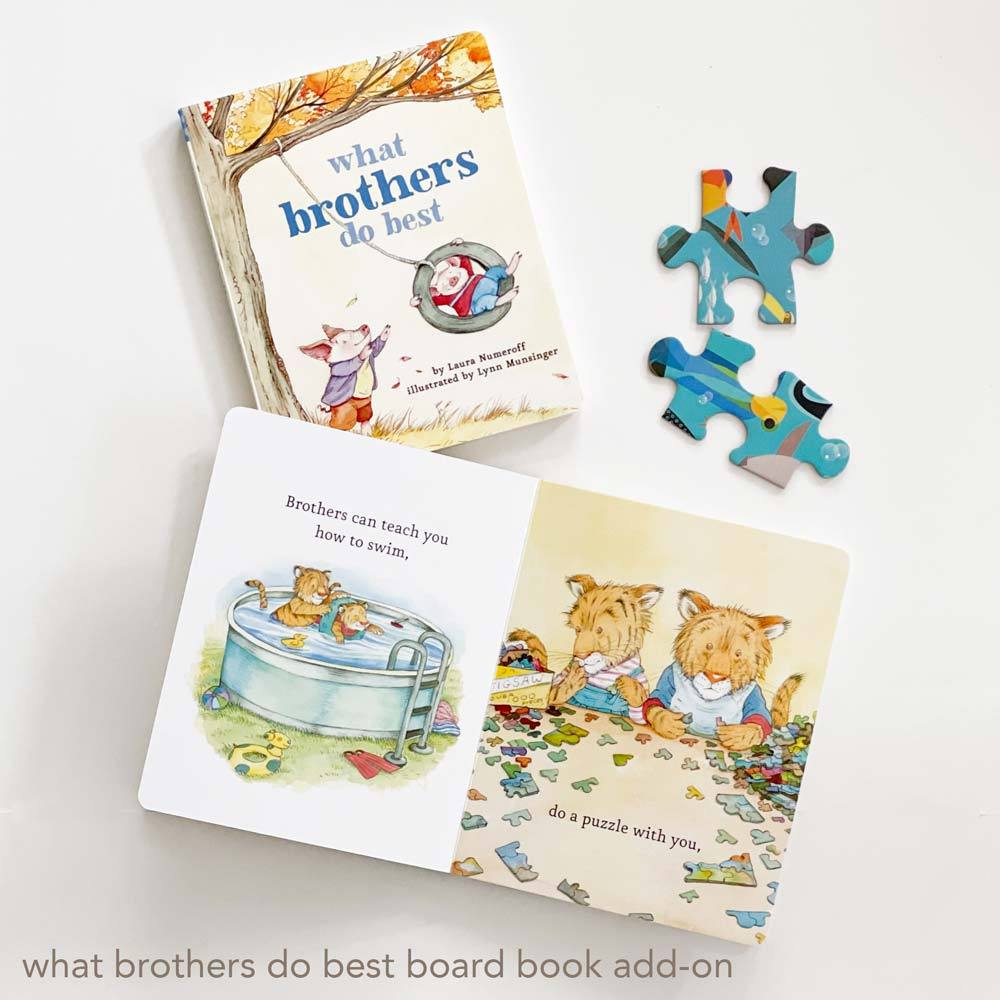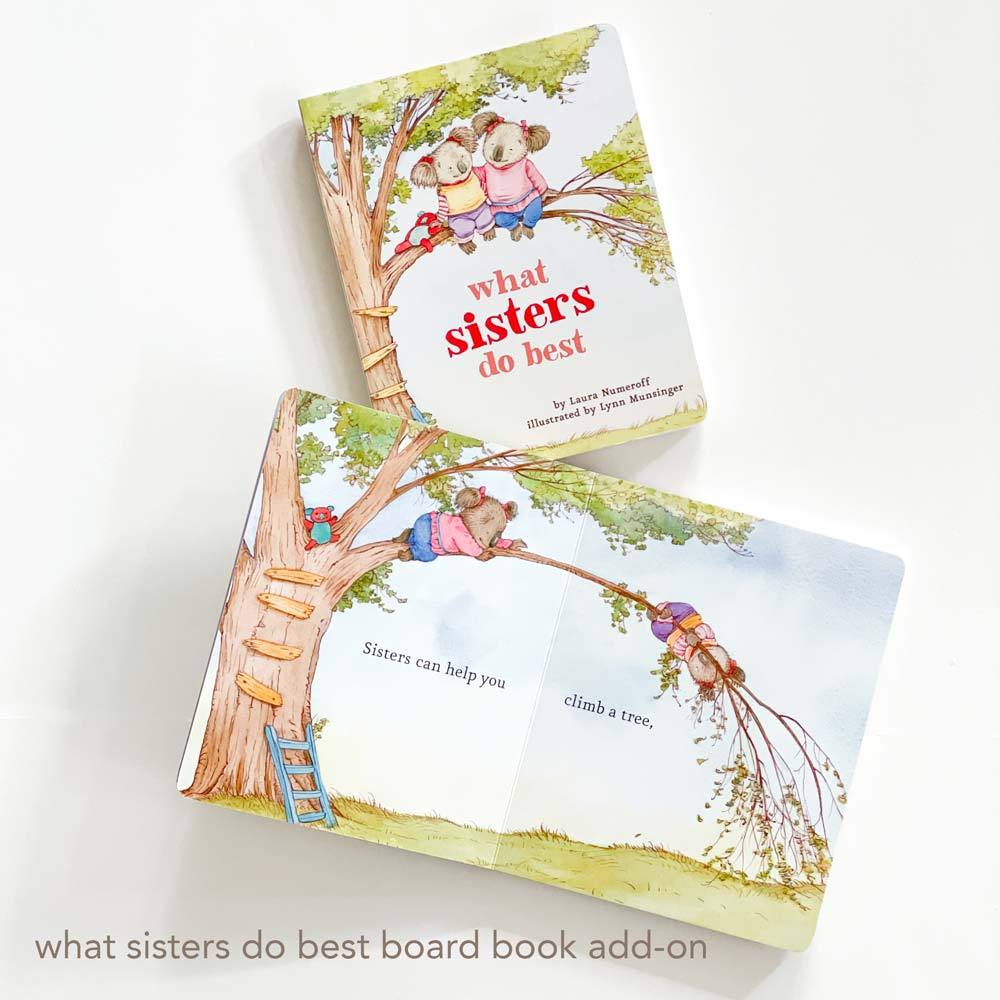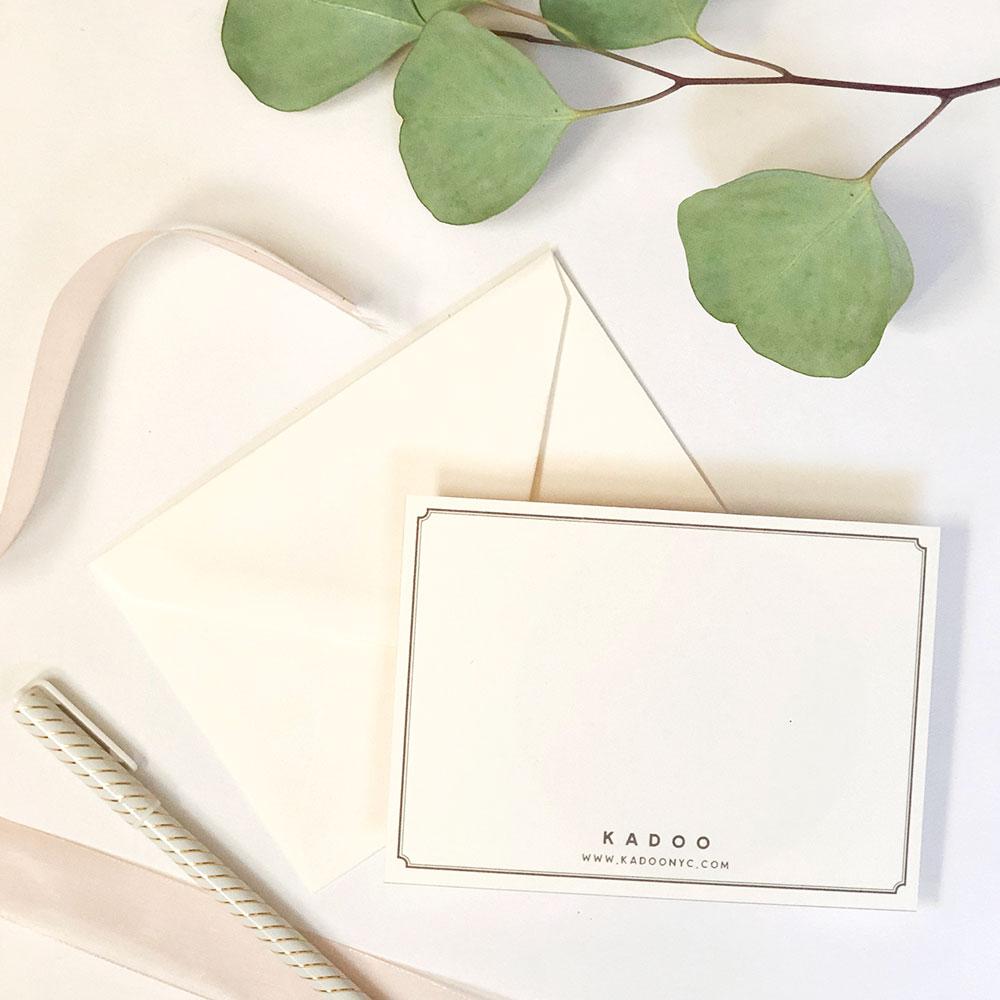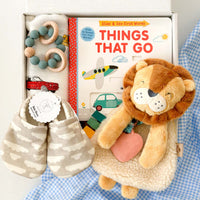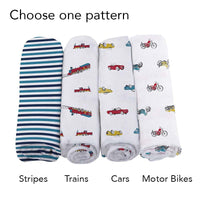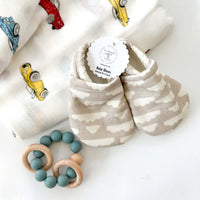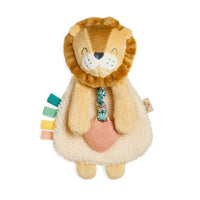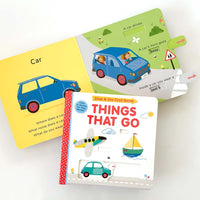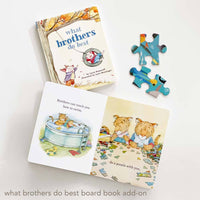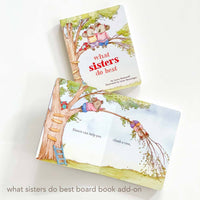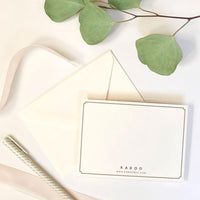 Curated Baby Boy Gift Box
Chasing its way into your heart is this fun and cuddly baby boy gift box for newborn baby boys. Such a delightful way to welcome a baby! Also perfect as a baby shower gift for a baby boy. Wrapped in our reusable Furoshiki 100% cotton, with an option of add-on sibling board book.

Featuring:

A super soft muslin bamboo swaddle for delicate skin by Newcastle Classics.
A wooden ring silicone bead teething rattle by LT Shop.
A pair of cloud pattern baby shoes by Tiny Treasures Designs.  
A silicone teether and lion plush by Itzy Ritzy.
Slide and See First Words: Things That Go board book by Helen Hughes, illustrated by Liza Lewis, published by Penguin Random House.
An eco-friendly Furoshiki organic cotton fabric wrap.
Your custom message in complimentary KADOO ivory notecard.
100% Natural Bamboo Muslin Swaddle in Four Patterns
Soft, breathable, pre-washed four patterns of muslin swaddles made from natural bamboo fibers. Use these swaddles as a stroller or nursing cover, changing pad cover, burp cloth, tummy time blanket and more. The breathable fabric helps reduce the risk of overheating while the generous size makes swaddling a breeze. Size: 47" x 47" (120cm x 120cm). Please choose one pattern.

Wooden Ring Silicone Bead Teething Rattle by LT Shop
These beautiful handmade minimalist teething rattles encourage fine motor development and sensory exploration. They make a light rattling sound and can soothe sore gums. Materials: Food-grade Silicone Bead & Natural Wood Rings. Size:8cm x 7cm.

Baby Shoes in Cloud Patterns by Tiny Treasures Designs
Their handmade baby shoes make the perfect gift to give or keep for you little one! Their sizes grow with baby and featuring designer cotton upper/cotton fleece lining and grippy soles. Fit for 6-12 months (5" length).

Itzy Friends Itzy Lovey Lion Plush with Silicone Teether by Itzy Ritzy
Meet the Itzy Lovey Fam, named after the real Itzy Ritzy team's own little ones! This snuggly Itzy Lion Lovey™ features soft sherpa fabric and textured ribbons that baby will love to explore! A textured silicone teether helps massage and soothe sore gums, and crinkly arms are sure to keep baby entertained with their gentle sound! For ages 0m+.

Slide and See First Words: Things That Go board book by Helen Hughes, illustrated by Liza Lewis
This engaging board book is an early-learning introduction to things that go, from cars and trucks on the road to boats on the water, and features interactive text and sliders. This interactive, sturdy board book is designed to promote early language skills and fine motor skills. Children can slide the sliders across the pages to explore a variety of things that go. Cars, trucks, and buses are spotted on the road; and airplane and helicopter soar through the skies; and boats splash through the water. Simple questions keep readers engaged and learning fun facts about the vehicles that travel on the road, in the sky, and in the water. An exciting early-learning experience!

Sibling Gift | Children's Book (optional add-on):
What Brothers/Sisters Do Best - Children's Book by Chronicle Books
This delightful board book by renowned author-illustrator team Laura Numeroff and Lynn Munsinger celebrates all the wonderful things brothers/sisters can do. Brothers/sisters can push you on a swing, make music with you, and take you to the library. But what do brothers/sisters do best? The answer is clear in this appealing board book, celebrating siblings and the everyday things they do.

Newcastle Classics is a women-owned boutique exclusive brand in Newcastle, California. Featuring timeless swaddles, blankets, bibs, and towels for kids and baby. Their goal is to provide timeless designs for a more modern mom, with elevated packaging, as well as competitive prices. Their company was started by a mother of two boys who wanted to create products with classic prints that would blend well with her everyday style.

LT Shop is based in Ely, Minnesota. They are an online kid's toy store with a huge variety of toys available. No matter your child's interests, you will find something in stock that sparks fun and enjoyment. They believe that play is an essential part of growing up, and they are doing our part to encourage all families to play together!

Tiny Treasures Designs is a women-owned company based in Cincinnati, Ohio. Tiny Treasures was born with the birth of the founder's second daughter and her desire to create handmade baby items for her. In 2011, she left the corporate world to stay home with her girls and grow her company. They are currently in over 250 shops and boutiques throughout the U.S. and internationally.

Itzy Ritzy is a women-owned company based in Naperville, Illinois. At Itzy Ritzy, they believe parenting in style is possible. They work hard to make a collection of baby, toddler, and lifestyle accessories that provide smart solutions to everyday challenges since 2009.

HELEN HUGHES has loved reading and writing for as long as she can remember. Now as a grownup, she feels so lucky to be able to immerse herself in the world of children's books and call it a job! She is based in London, England.
LIZA LEWIS is a freelance children's illustrator based in Southampton, UK. She works from her home studio, where she creates colorful children's illustrations and designs. She loves all illustration and works digitally, and she enjoys creating bright characters and icons that fill a child's imagination.
Penguin Random House is the international home to more than 300 editorially and creatively independent publishing imprints.