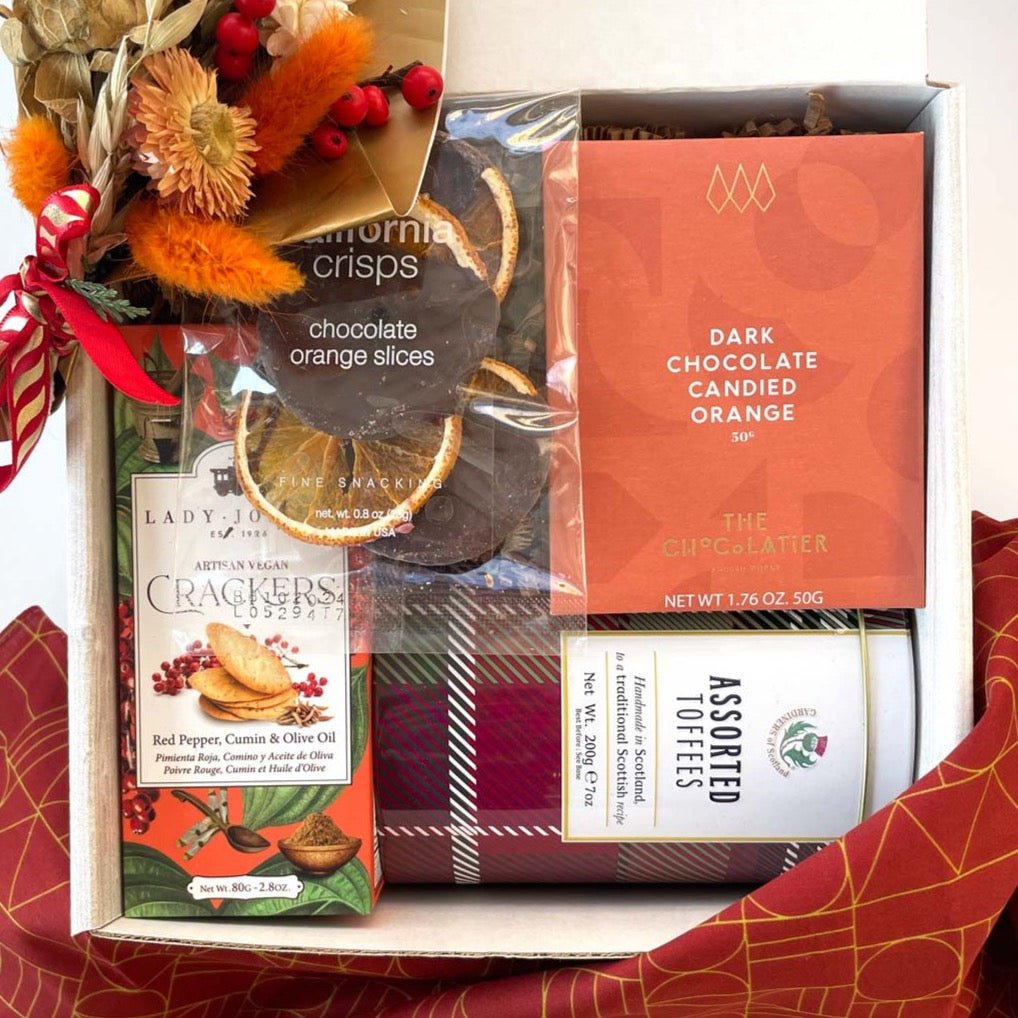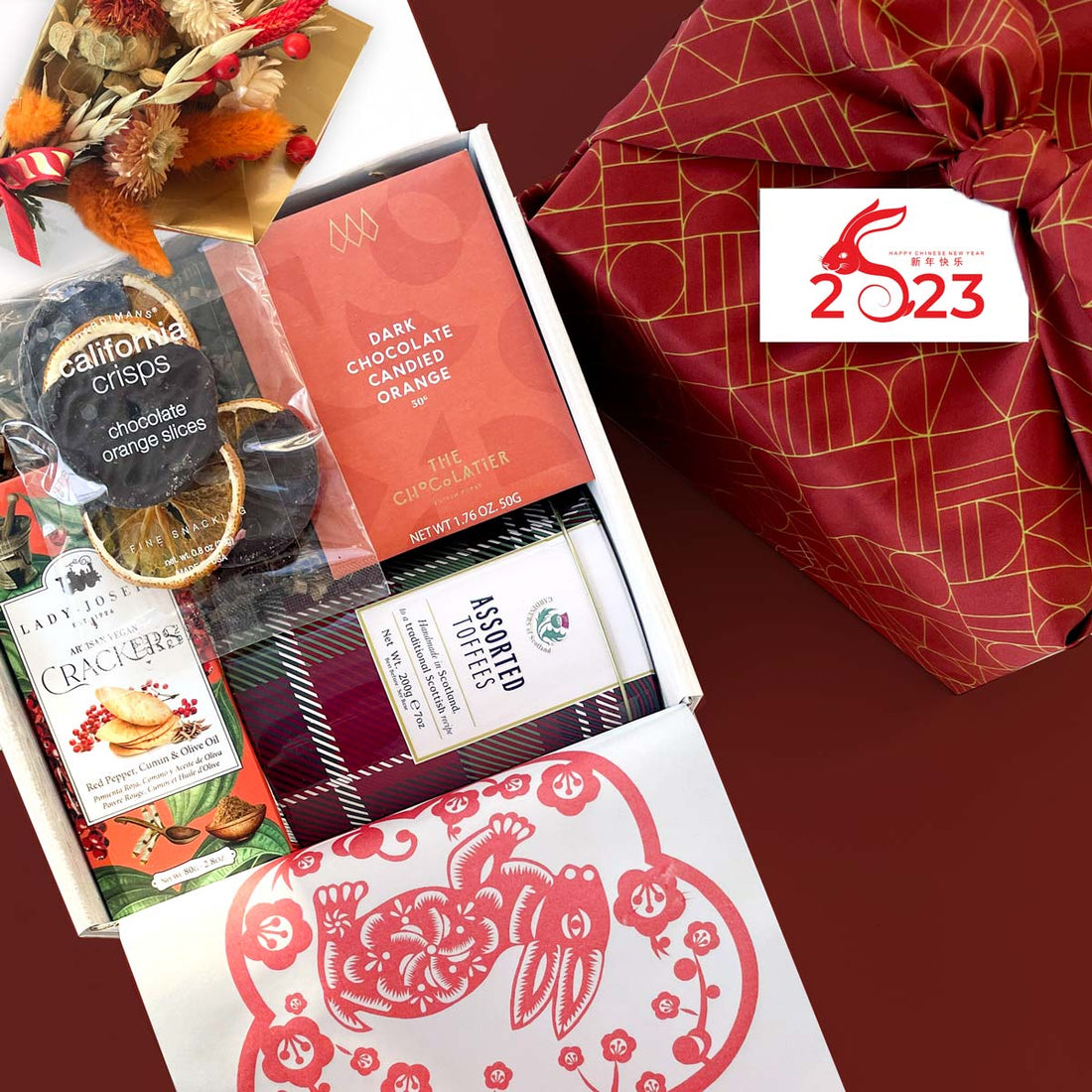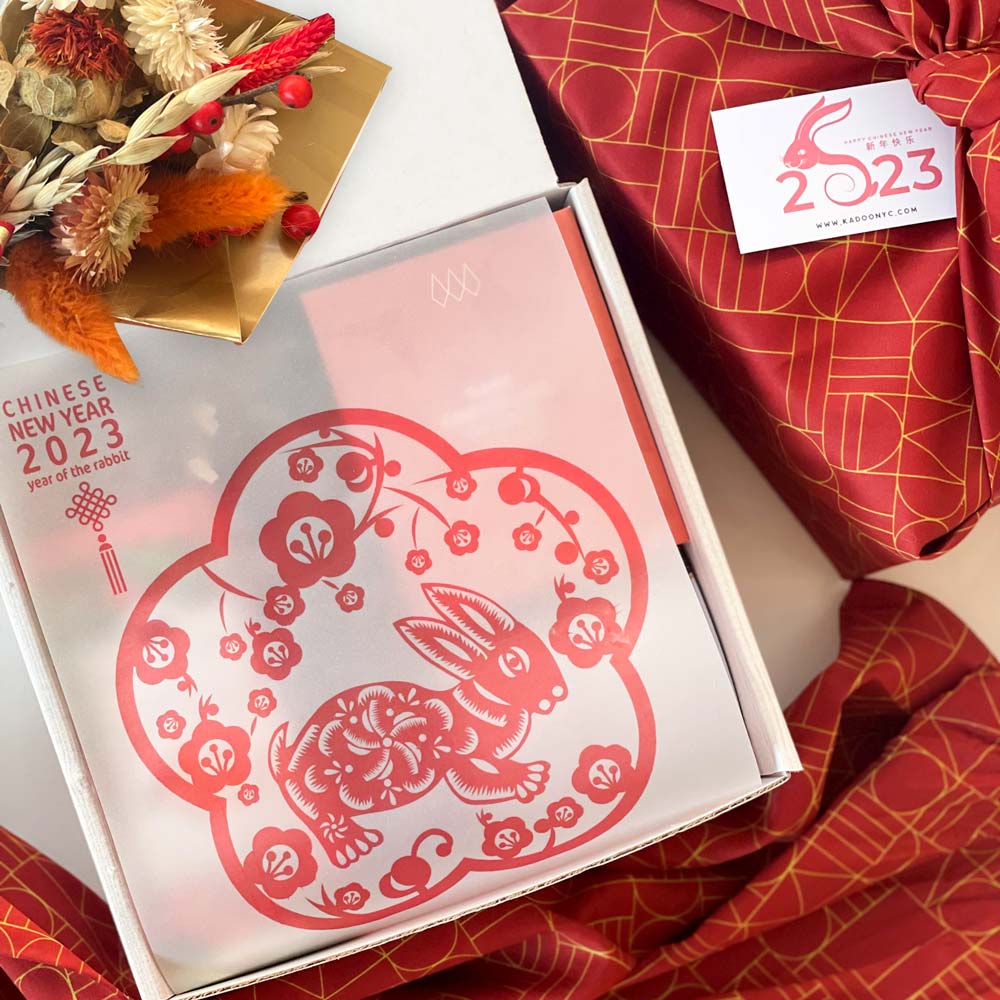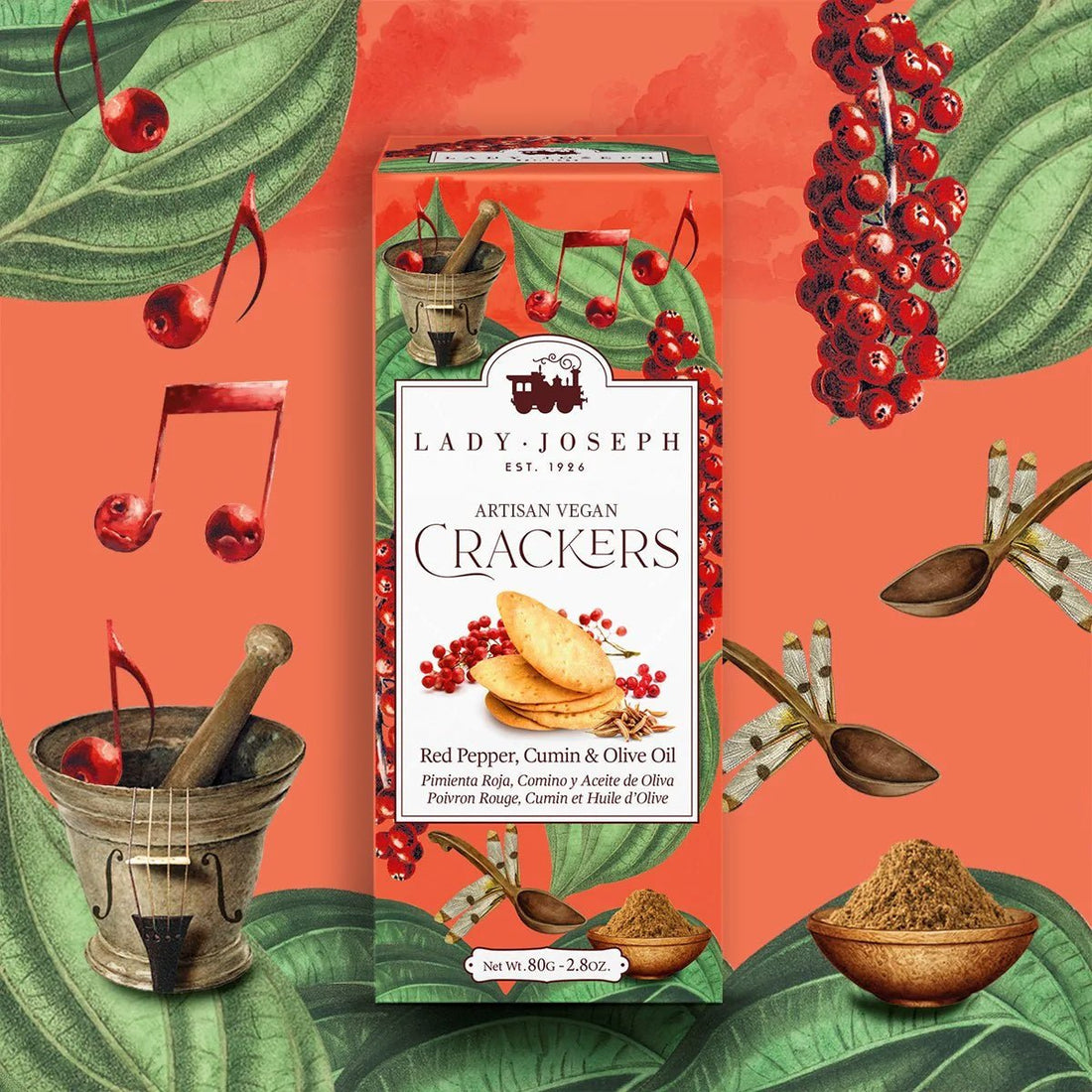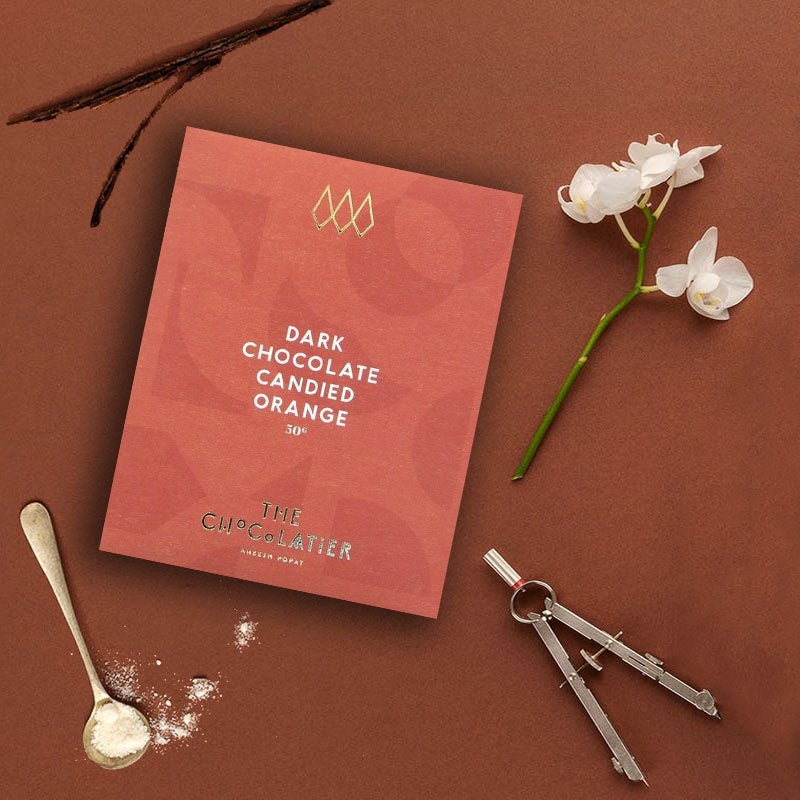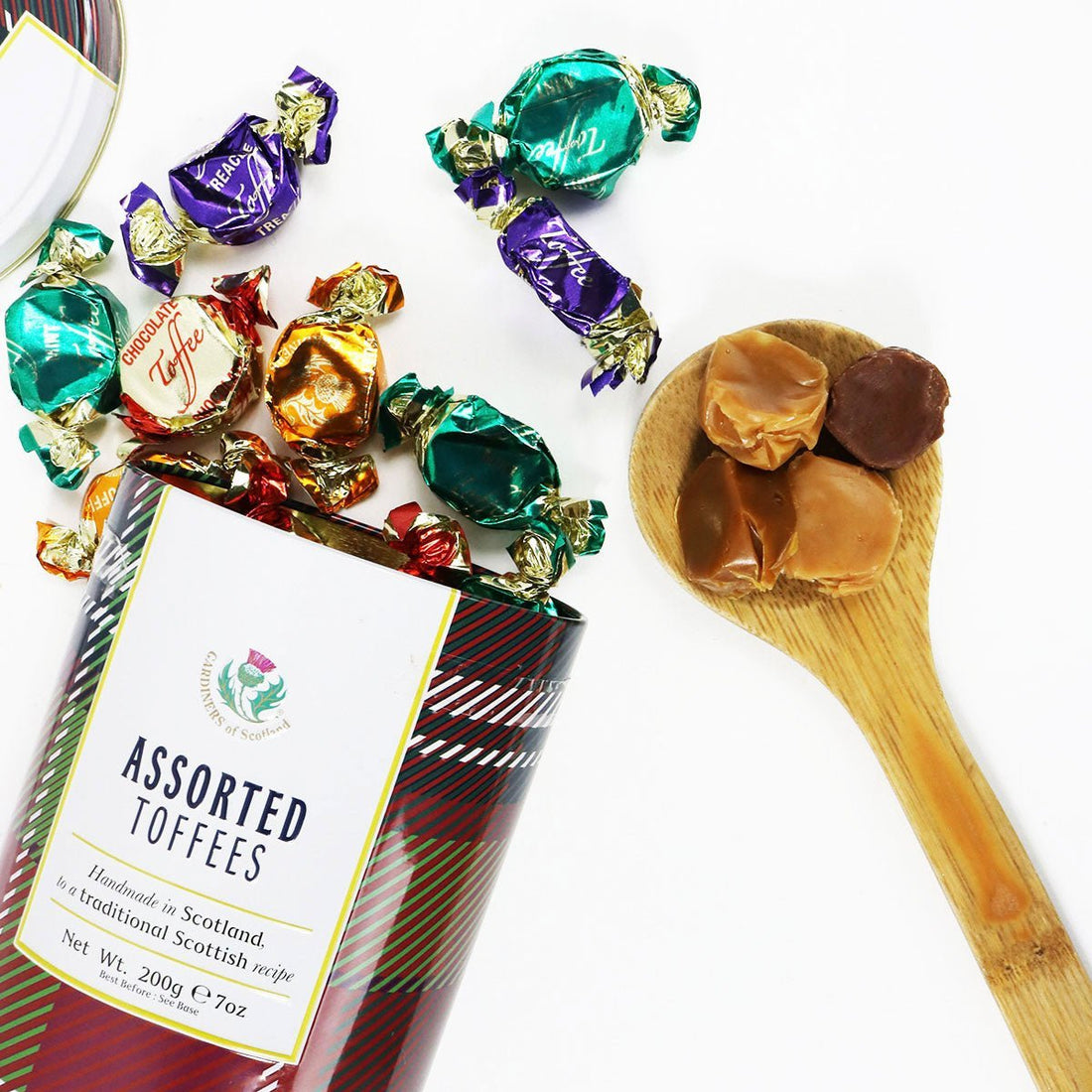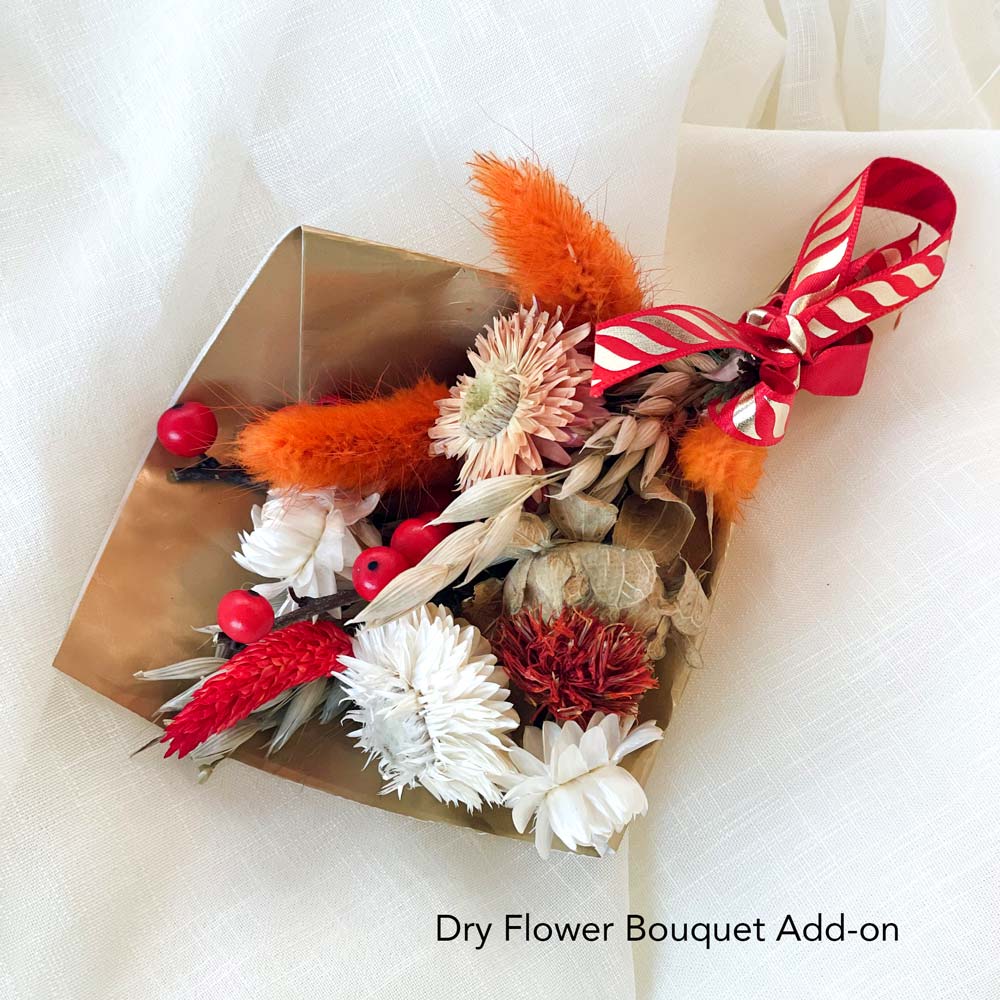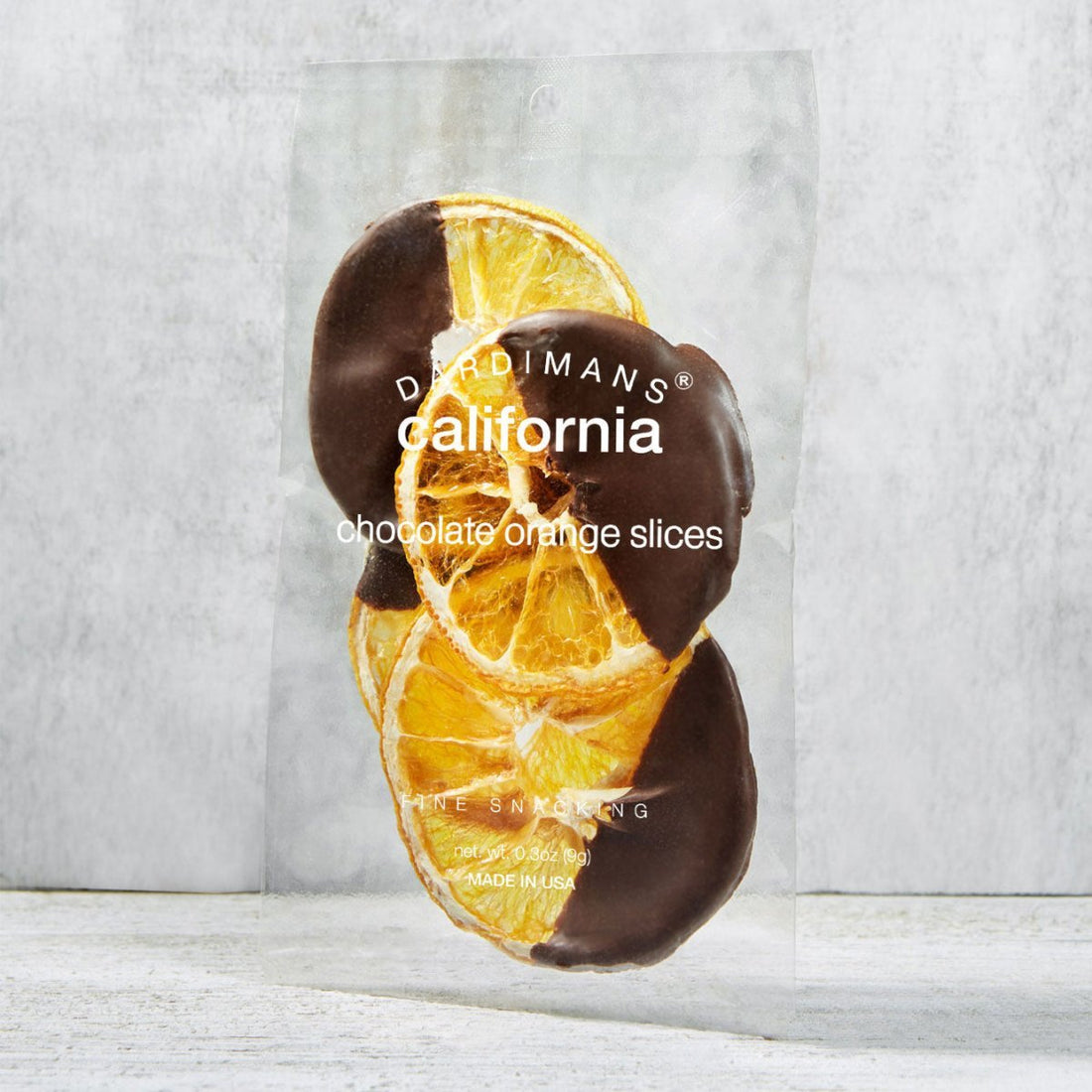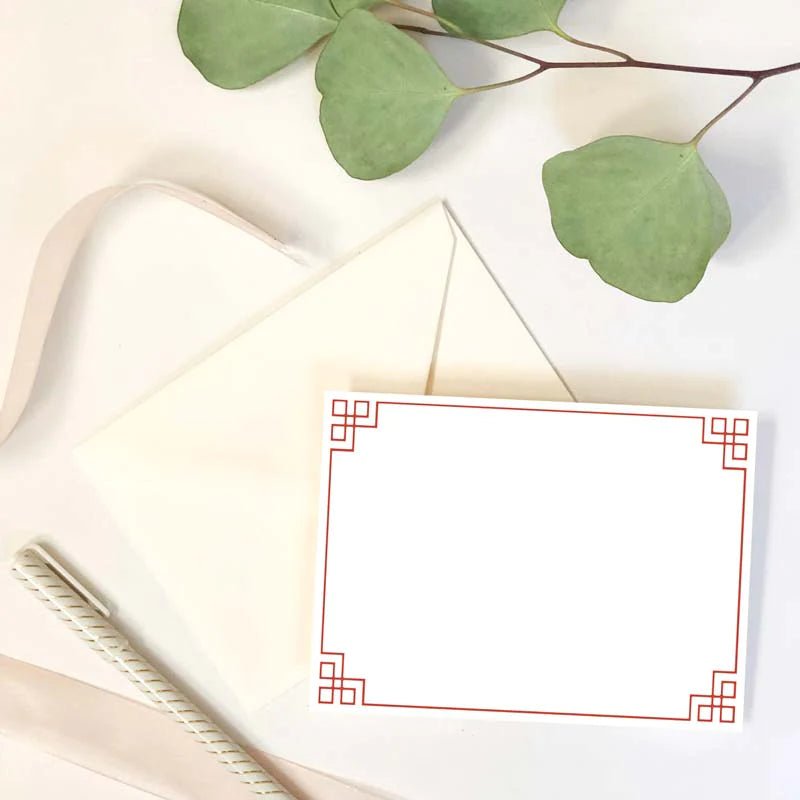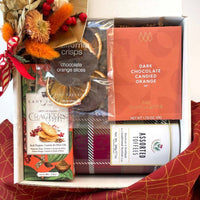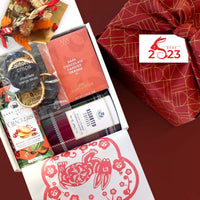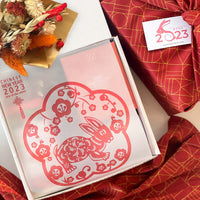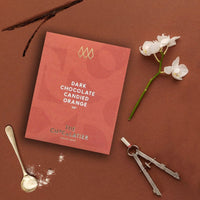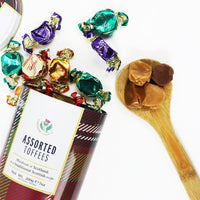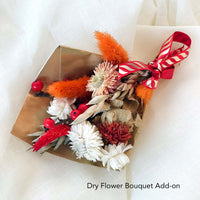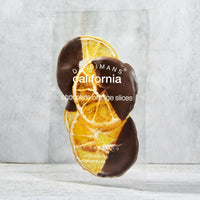 Chinese New Year Gift Box
Celebrate Year of the Rabbit with this limited edition of Chinese New Year Gift box. Filled with your warm wishes of prosperity, health and good fortune.
Featuring:
Artisan Crackers with Red Pepper, Cumin and Extra Virgin Olive Oil by Lady Joseph.
Assorted Toffees Tartan Tin by Gardiners of Scotland Handmade Confectionery.
Candied Orange 70% Dark Chocolate Bar by The Chocolatier.
Chocolate Orange Slices by Dardimans California.
Reusable Furoshiki printed good luck red pattern in 100% cotton for a sustainable way to wrap present.
Your custom message in complimentary KADOO ivory notecard or add-on a greeting notecard.
A choice to add a beautiful dry flower bouquet for a lasting impression. 
Lady Joseph Artisan Crackers with Red Pepper, Cumin and Extra Virgin Olive Oil
The best plant-ripened red peppercorns were selected and grind to a fine grain just before baking to retain their aromas. The red pepper is the green grain that has matured on the plant, turning the berry red. The cumin grain is crushed without turning it into powder to maintain its aroma and properties. Both give an intense, slightly spicy flavor to our crackers, and together with the extra virgin olive oil , they become a trio of ingredients of exceptional quality. Made without additives or colorings and without palm oil, non Gmo.

The Chocolatier Candied Orange 70% Dark Chocolate Bar
Dominican Republic chocolate rich in fruity and floral notes with candied batons of bittersweet orange peel. One bar, 50 gr.

Gardiners of Scotland Handmade Confectionery Assorted Toffees Tartan Tin
A selection of assorted toffees : Butter, Treacle, Chocolate, Mint & Liquorice in a beautiful tartan gifting tin. Handmade in the heart of Scotland to a secret family recipe.

Dardimans California Crispy Dark Chocolate Orange Slices
Dardimans' orange crisps that started it all!
A staple of the beautiful California oranges and a golden standard for citrus lovers. The heart of a fruit's vitamin content is in the rind, that's why we leave it on. These snack packets are the perfect single-serve packages to snack on and travel with and add to lunches.
Lady Joseph is a nod to Josephine Bernaud who began to make delicious artisan biscuits and crackers in 1926 in her adoptive town of Haro in La Rioja region, Spain. Her delicious baked products reminded her of his childhood in Bordeaux. Lady Joseph, as her friends called her, inaugurated her Tea Room which became a meeting place to talk and catch up. She lovingly made the products that accompanied the railroad travelers on the well-known Haro-Bordeaux route.

Gardiners of Scotland is a long established family run manufacturer which specializes in a range of traditional Scottish confectionery from Butter Tablet, Macaroon bars and Toffee to a wide range of flavored fudge packaged in high quality gifting tins and cartons.

Dardimans California began crisping around their own kitchen table, using unmatched quality and flavor of California citrus readily available in their founder's backyard. Female Founder Ani Babayan and her father dehydrated their first batch of fruit at home, recreating their family's Armenian recipes and using oranges from a tree in their backyard. One year later, Ani left law school to work full time on Dardimans, and since then has grown the brand into an international leader in the industry.

The Chocolatier was founded by Aneesh Popat. Voted as one of the 1000 most influential Londoners, Popat is an award winning chocolatier and an ambassador of fine chocolate. Their mission is to "change the world one chocolate at a time". Every chocolate expertly made and savored, makes a positive difference by contributing to the education and materials for children in India. The Chocolatier also focuses on carefully sourcing ethical cacao from plantations to support the conservation of nature and wildlife.