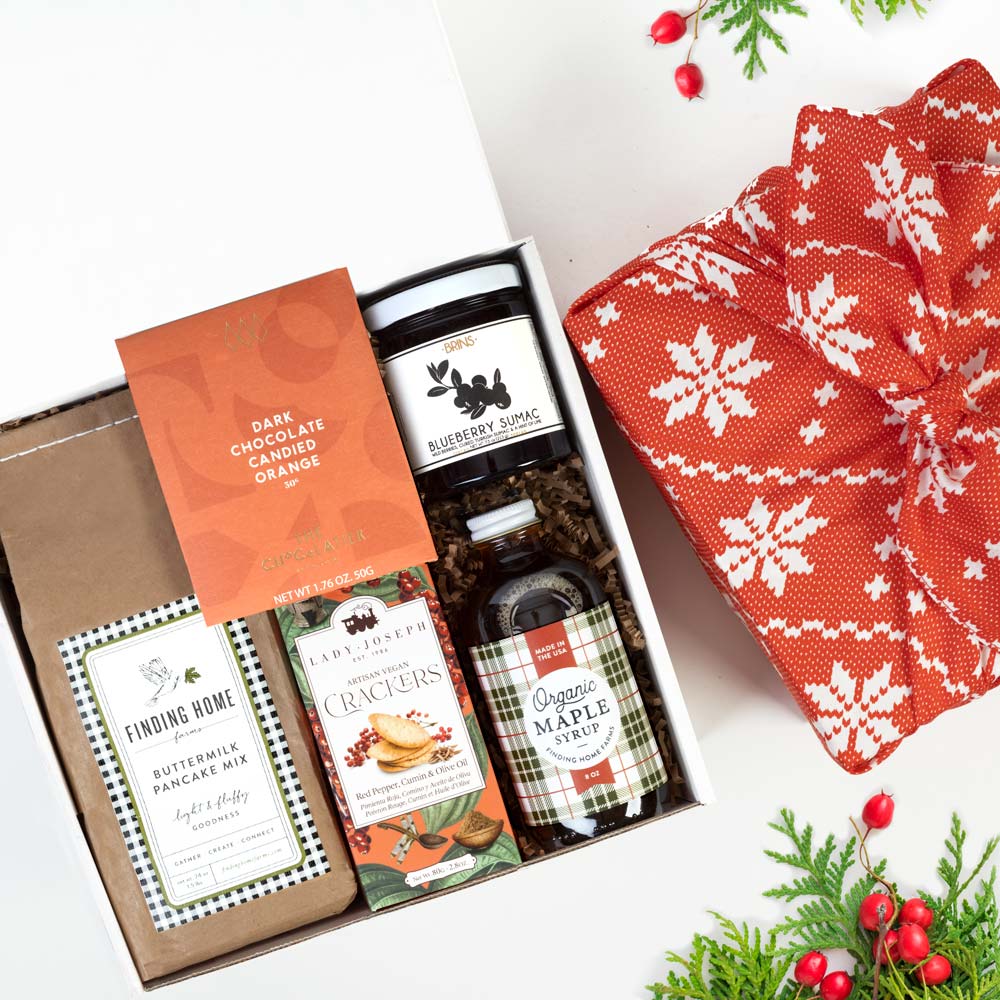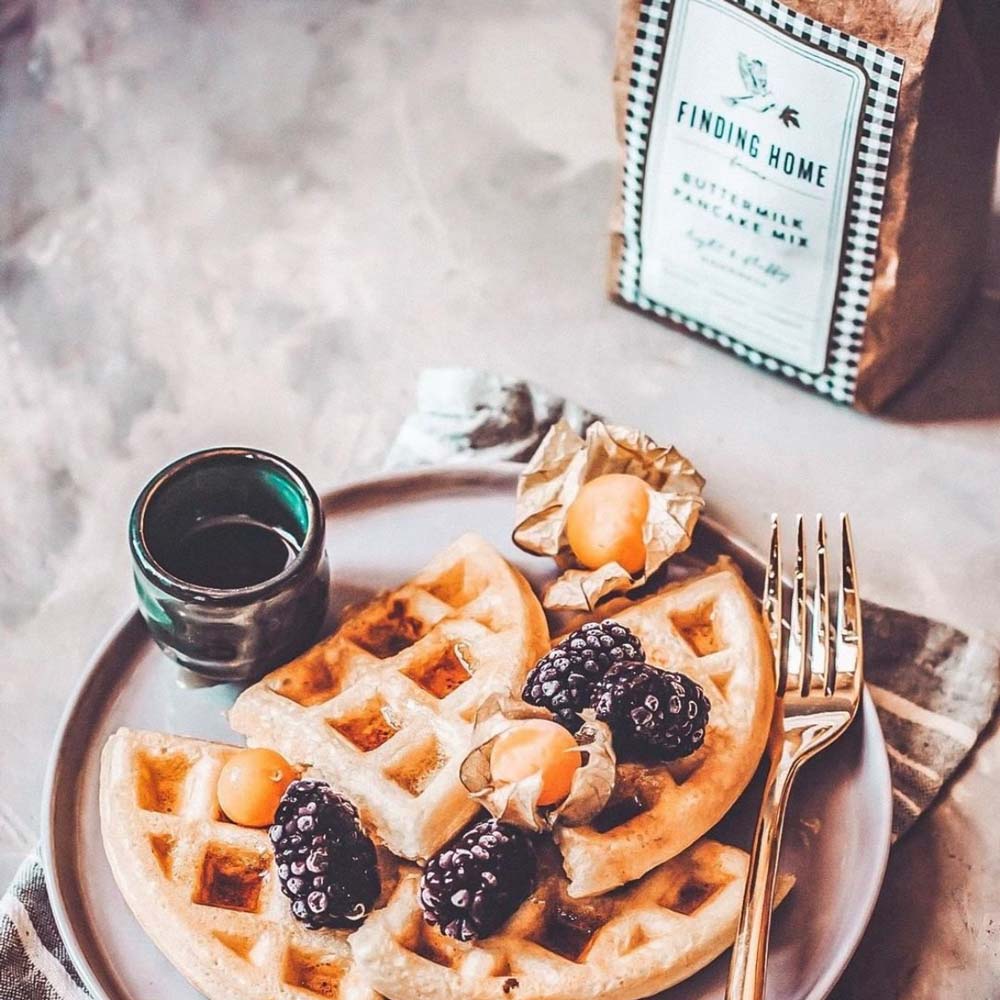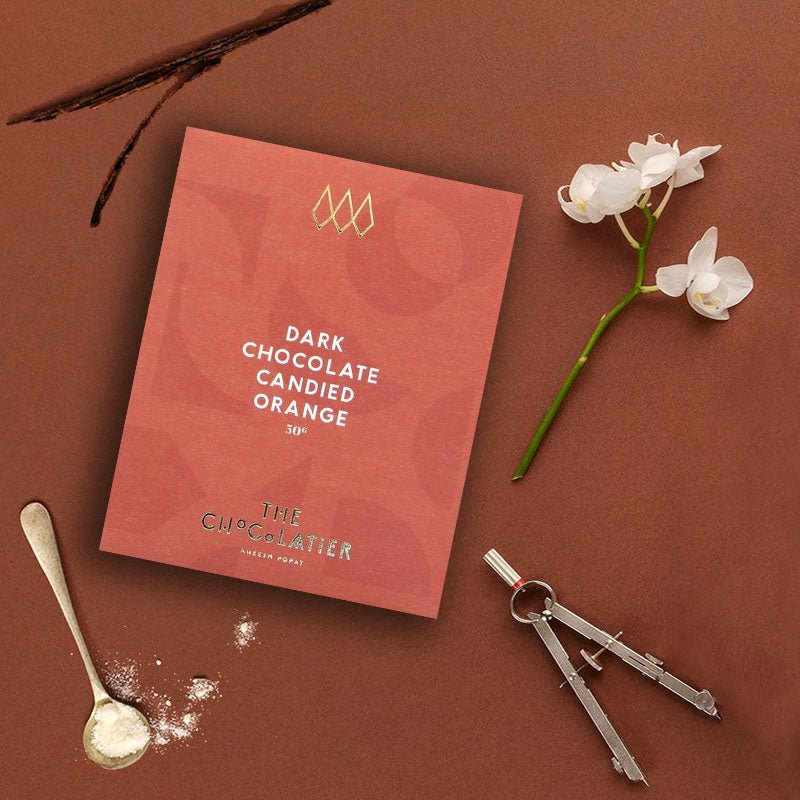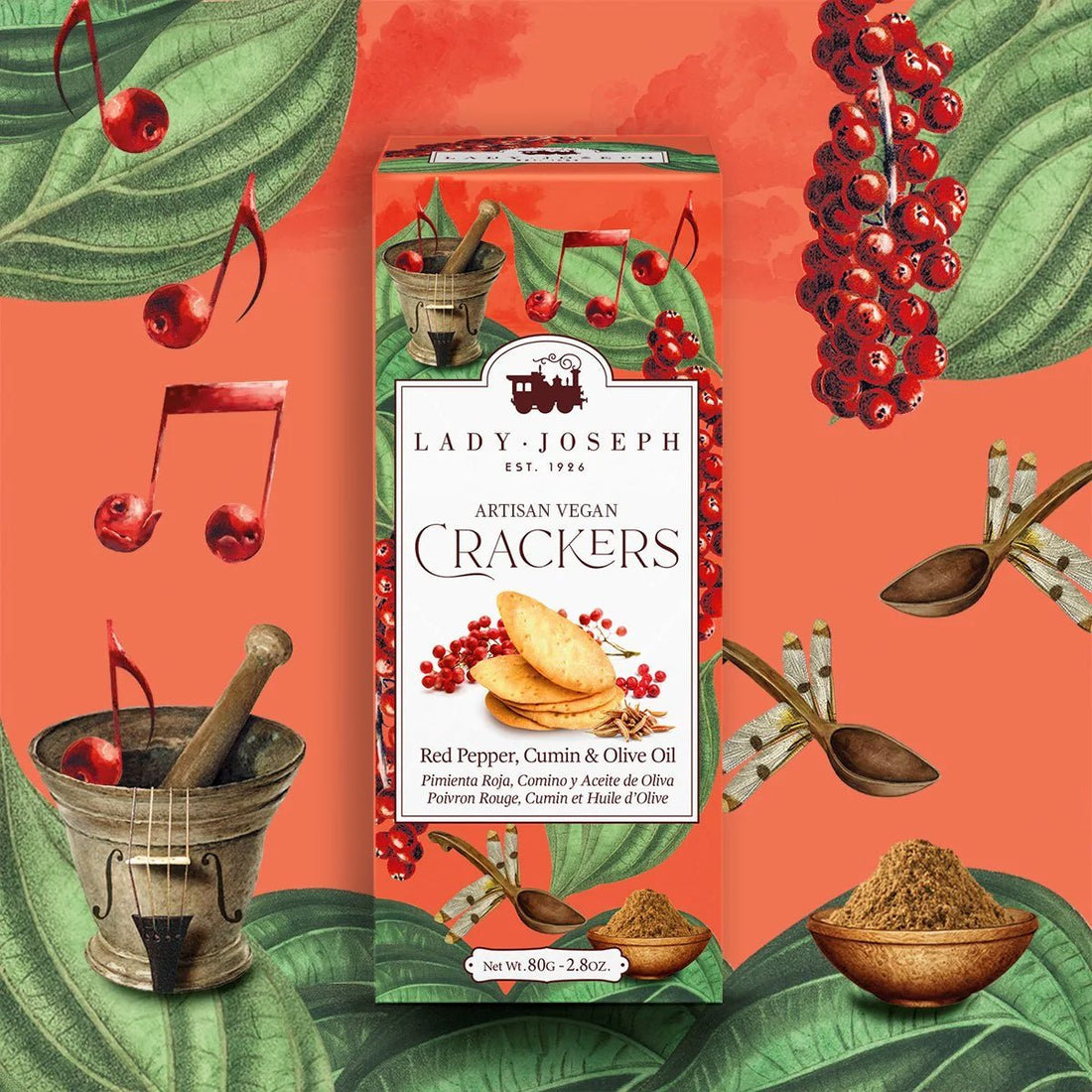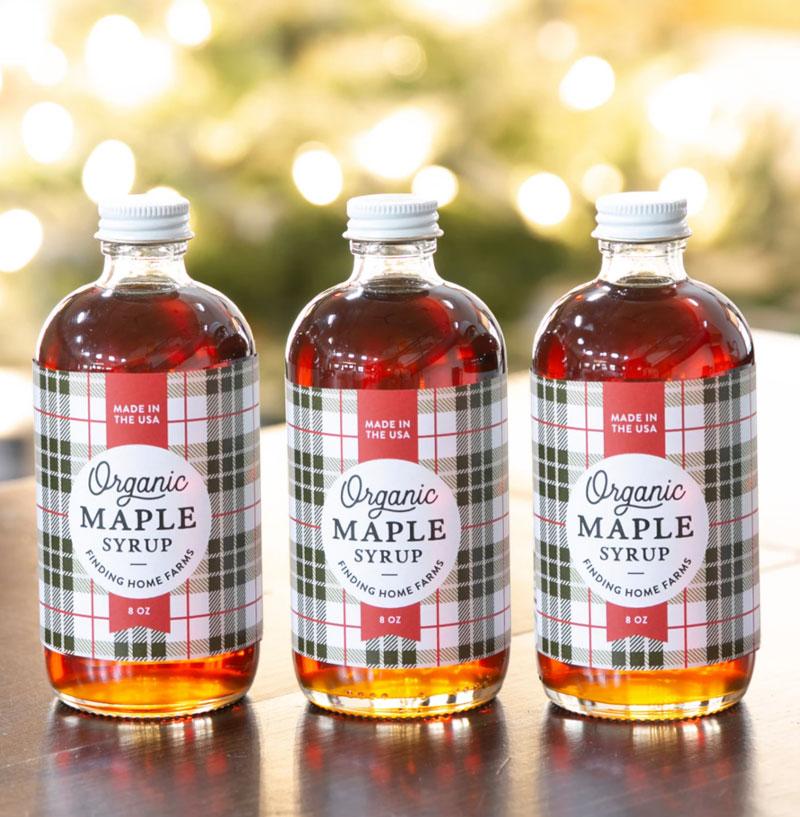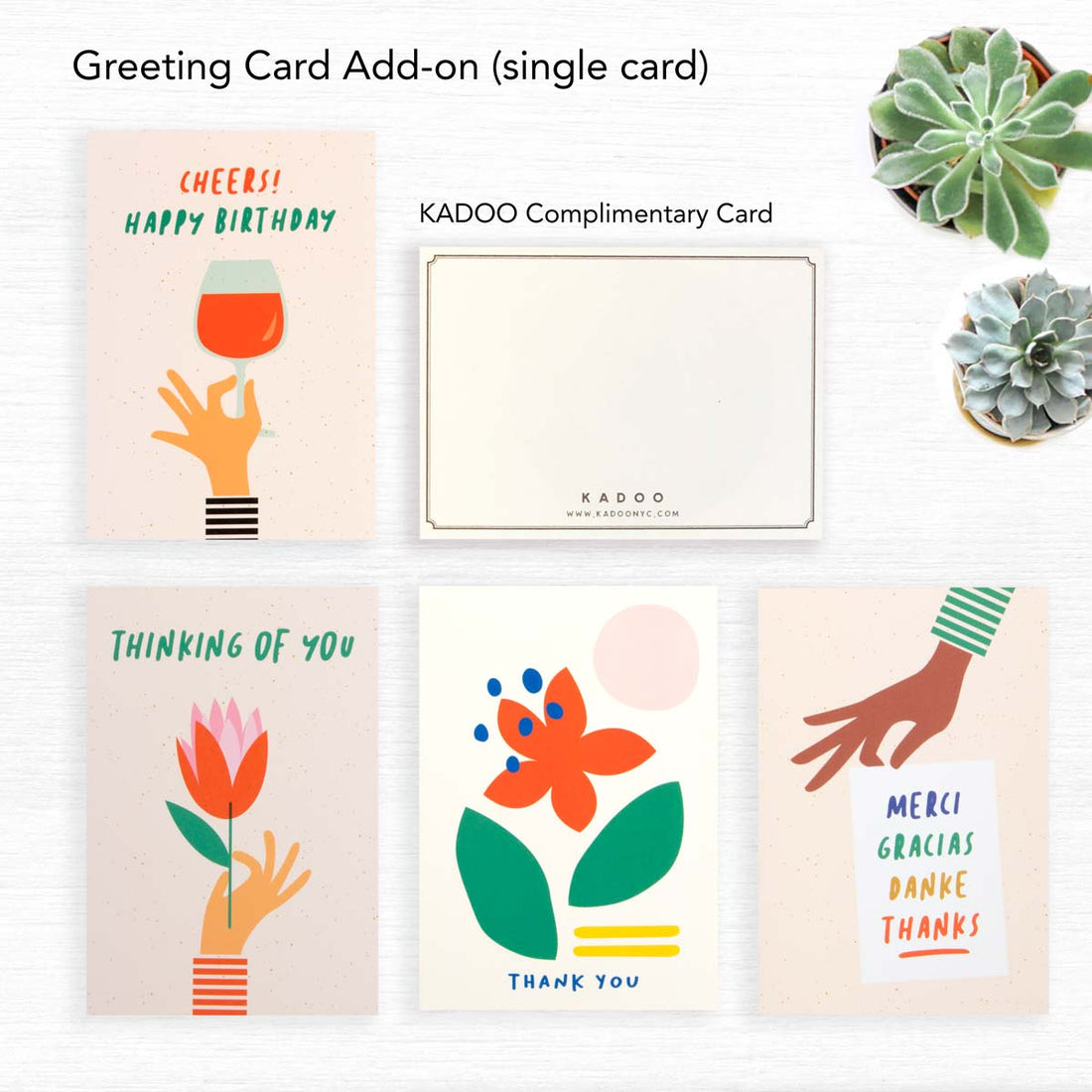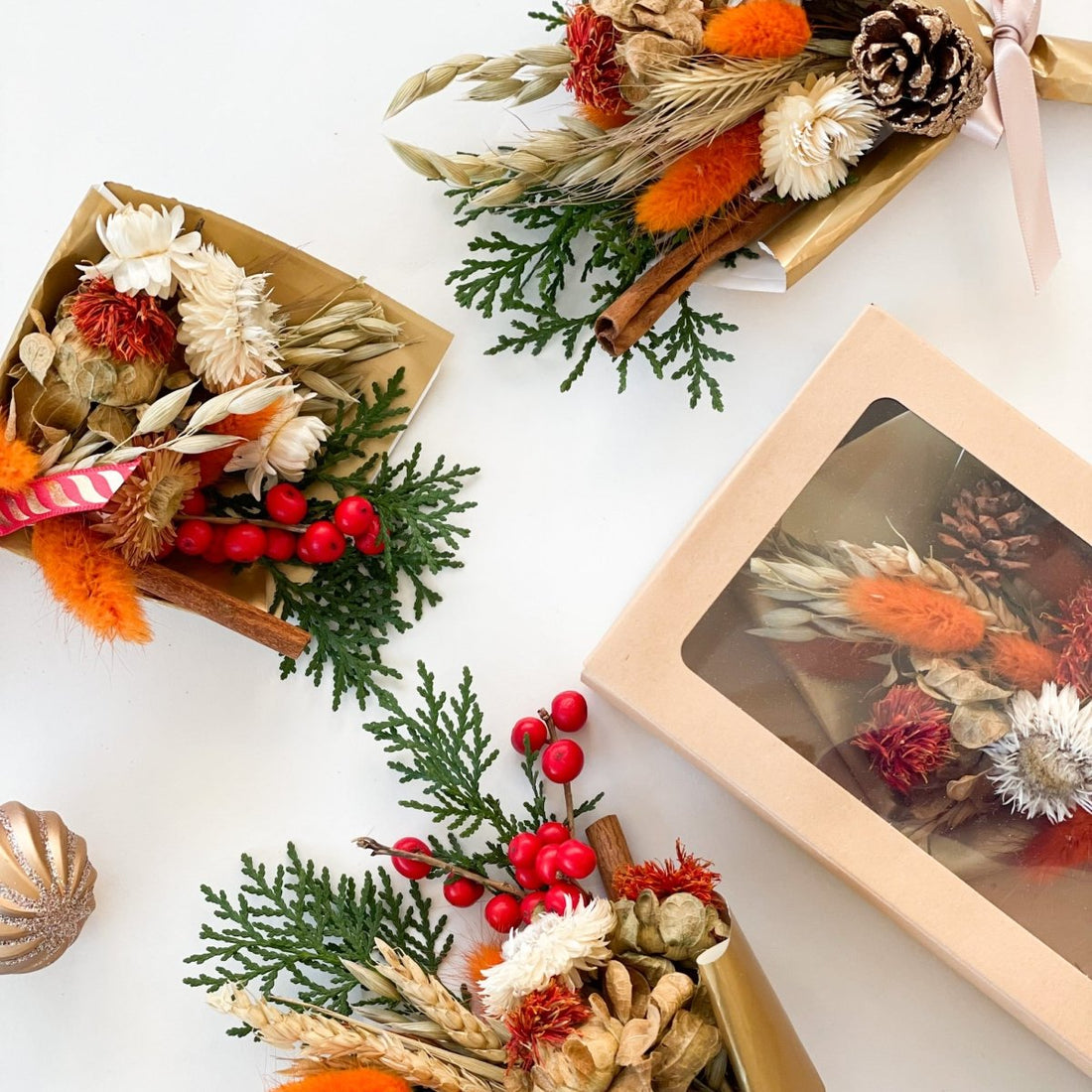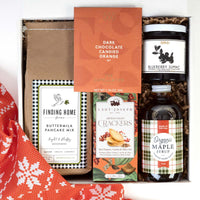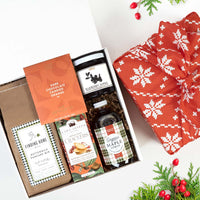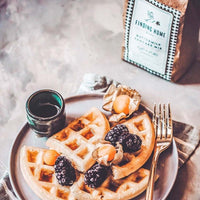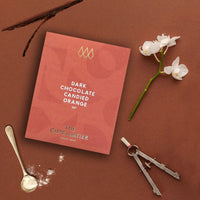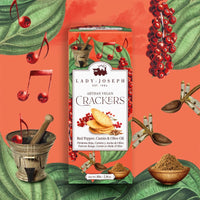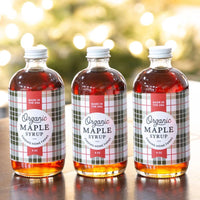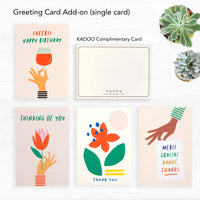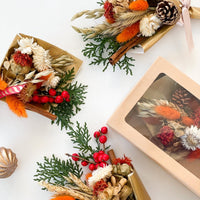 Send the gift of memorable mornings with our gourmet breakfast pancake. A gift that will definitely please everyone and a fun activity in the kitchen for all ages. Make fluffy and tender buttermilk pancakes in a few minutes, topped with an organic maple syrup, and spend a heavenly winter morning. A thoughtful gift for clients, family or your generous hosts for a weekend visit or a special treat to yourself.
Featuring:
Buttermilk Pancake and Waffle Mix by Finding Home Farms.
Candied Orange 70% Dark Chocolate Bar by The Chocolatier.
Artisan Crackers with Red Pepper, Cumin and Extra Virgin Olive Oil by Lady Joseph.

Mouth Watering Raspberry Blueberry Sumac by Brins.

Organic Maple Syrup by Finding Home Farms.
Printed Snowflake Sweater Furoshiki 100% cotton wrap.
Your custom message in complimentary KADOO ivory notecard or add-on a greeting notecard.
Buttermilk Pancake and Waffle Mix by Finding Home Farms
This buttermilk pancake and waffle mix will help you create a delicious breakfast in no time! A great gifting item all-year round, this pantry product is one to always keep in mind and one to keep in your own home! One bag, 1.5 lb.

Lady Joseph Artisan Crackers with Red Pepper, Cumin and Extra Virgin Olive Oil
The best plant-ripened red peppercorns were selected and grind to a fine grain just before baking to retain their aromas. The red pepper is the green grain that has matured on the plant, turning the berry red. The cumin grain is crushed without turning it into powder to maintain its aroma and properties. Both give an intense, slightly spicy flavor to our crackers, and together with the extra virgin olive oil , they become a trio of ingredients of exceptional quality. Made without additives or colorings and without palm oil, non Gmo.

The Chocolatier Candied Orange 70% Dark Chocolate Bar
Dominican Republic chocolate rich in fruity and floral notes with candied batons of bittersweet orange peel. One bar, 50 gr.

Brins Wild Blueberry Sumac Jam
Wild blueberries are cooked with salt cured, equitably sourced, wild, Turkish sumac berries. Another fun partnership with Burlap & Barrel for the best in single origin spices. Taste: Tart, bright & distinctly fruity with a hint of sunny acidity. One jar, 7.5 oz. Sumac is a flowering plants that grows in subtropical & temperate regions throughout the world, especially in East Asia, Africa, and North America. It is popular in Middle East & Mediterranean cooking, used in place of lemon or vinegar giving dishes a bright citrus burst.

Organic Holiday Maple Syrup by Finding Home Farms
As 4th generation maple farmers, they understand and appreciate what it takes to produce pure maple syrup. Their certified organic maple syrup produced in Middletown, NY is not overly sweet, with almost a buttery and savory profile. Perfect for pancakes, waffles, sweetening tea, and other amazing recipes! One bottle, 8 fl oz.
Finding Home Farms is a family-owned, lifestyle brand that brings the farm's best with their organic maple syrup based in Middletown, NY. They combine it with their 100% soy candles, pantry offerings and home decor products to provide the perfect ingredients for creating a welcoming home. Proudly source and produce all their products in the USA.

Lady Joseph is a nod to Josephine Bernaud who began to make delicious artisan biscuits and crackers in 1926 in her adoptive town of Haro in La Rioja region, Spain. Her delicious baked products reminded her of his childhood in Bordeaux. Lady Joseph, as her friends called her, inaugurated her Tea Room which became a meeting place to talk and catch up. She lovingly made the products that accompanied the railroad travelers on the well-known Haro-Bordeaux route.

The Chocolatier was founded by Aneesh Popat. Voted as one of the 1000 most influential Londoners, Popat is an award winning chocolatier and an ambassador of fine chocolate. Their mission is to "change the world one chocolate at a time". Every chocolate expertly made and savored, makes a positive difference by contributing to the education and materials for children in India. The Chocolatier also focuses on carefully sourcing ethical cacao from plantations to support the conservation of nature and wildlife.

BRINS was founded by Candice Ross, an architect who traveled extensively in Asia, Europe & Middle East. She found herself tirelessly wandering the spice markets & souks; exploring each culture through its oldest flavors.
Her mission when starting BRINS was to marry the highest quality spices & favorite fruits to build the perfect "space," one balanced with the comfort of familiarity & excitement of a new experience. To her preserving is architecture at its core: the meeting of science, craft & emotion. BRINS is a cajun french word that means "little bit"; a nod to her Louisiana Cajun French home, heritage & a small way to share home.