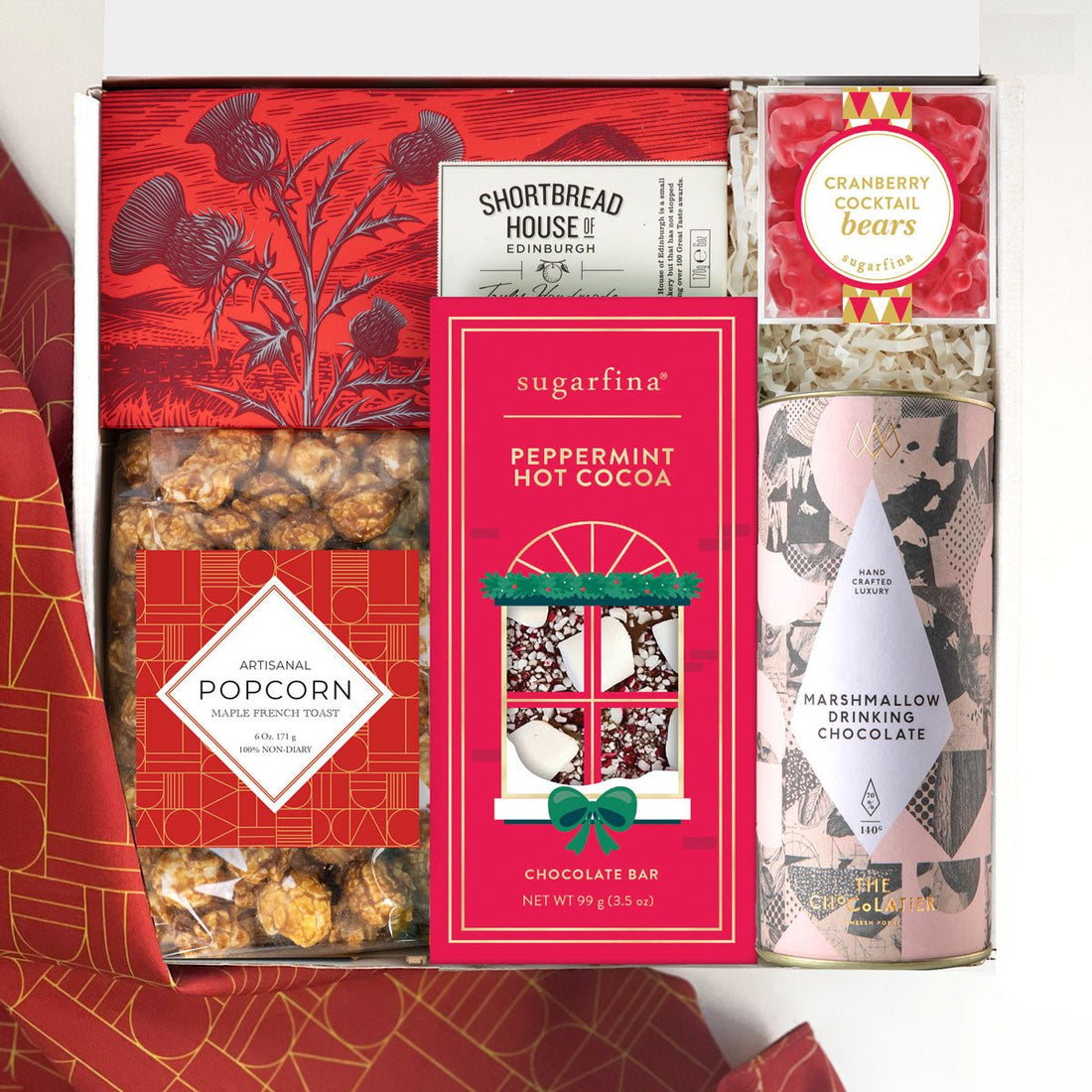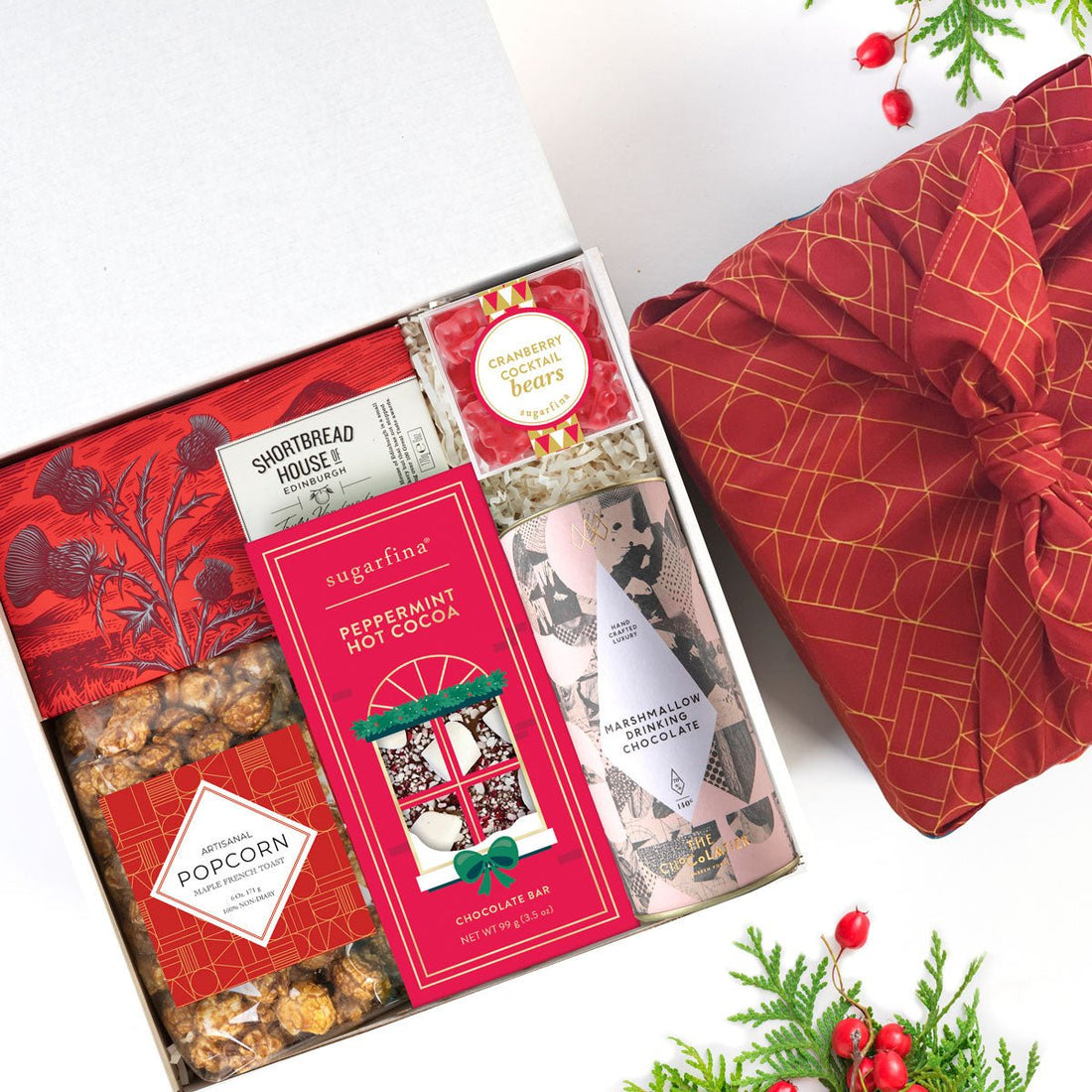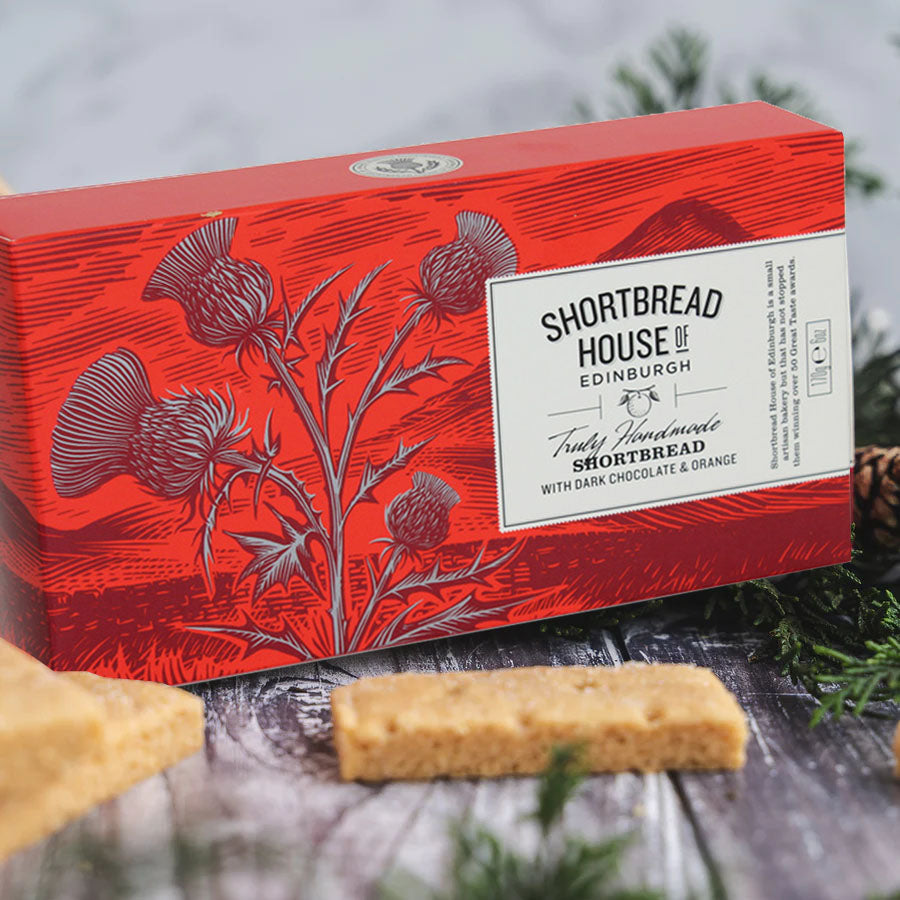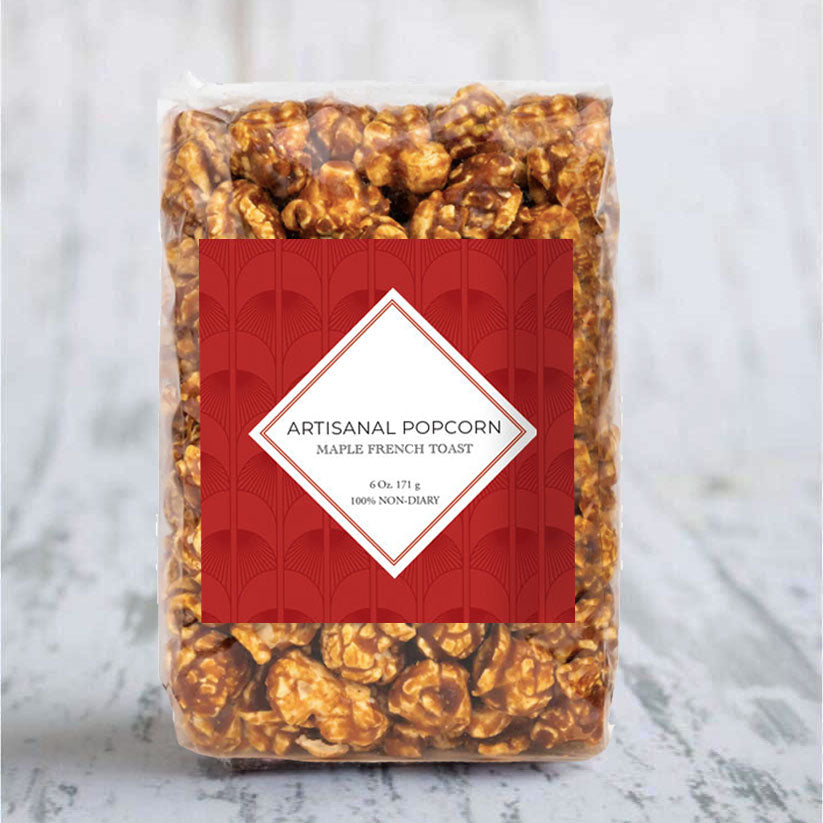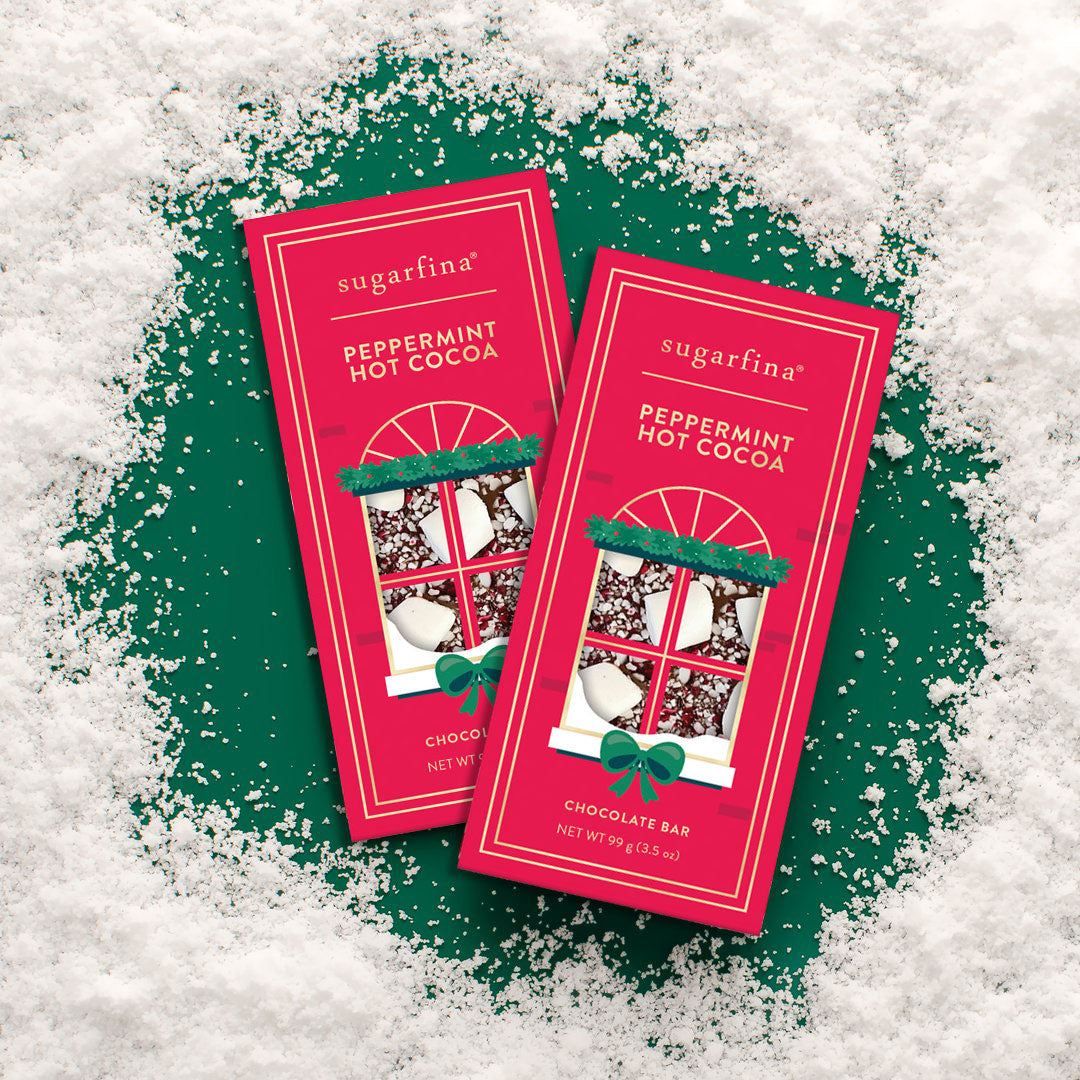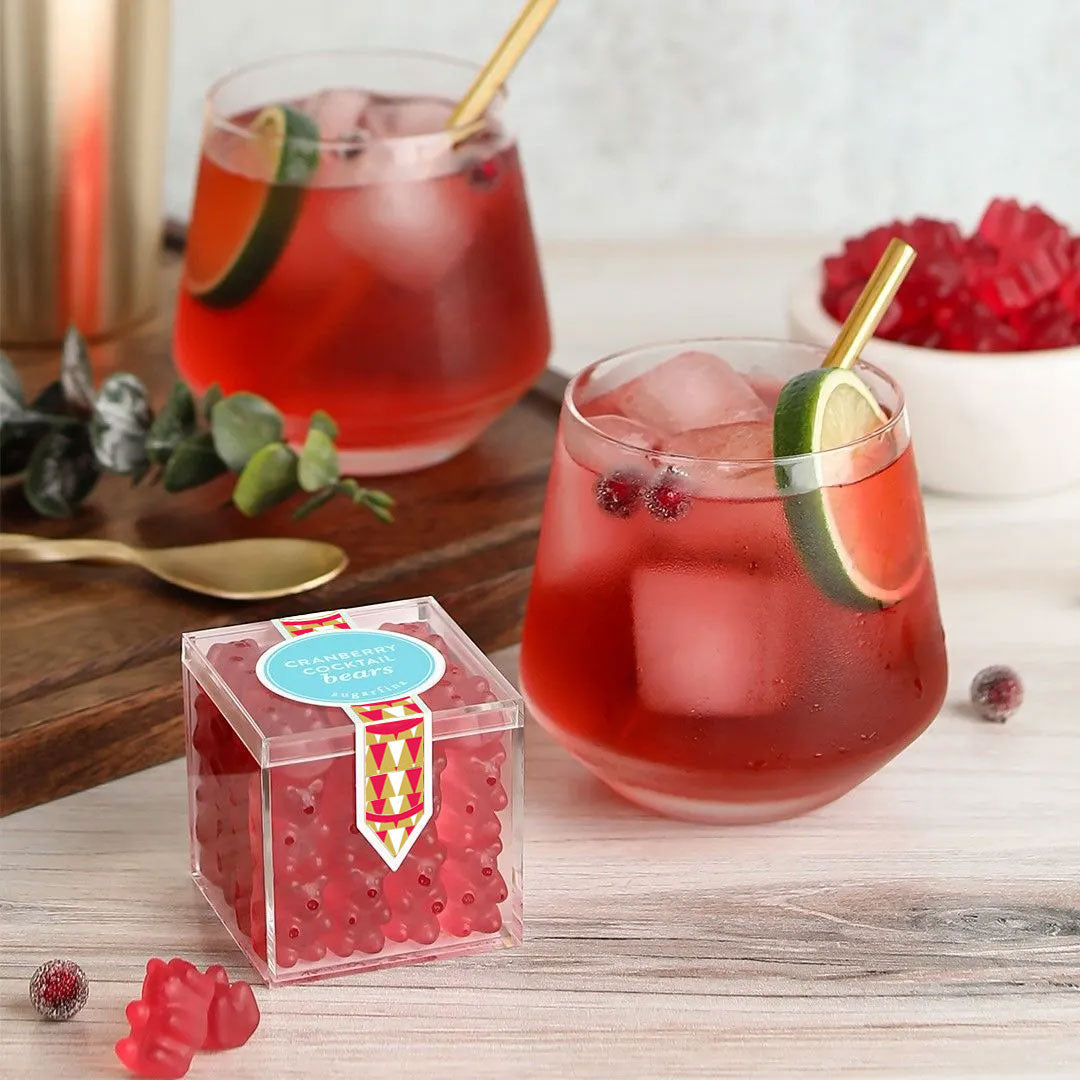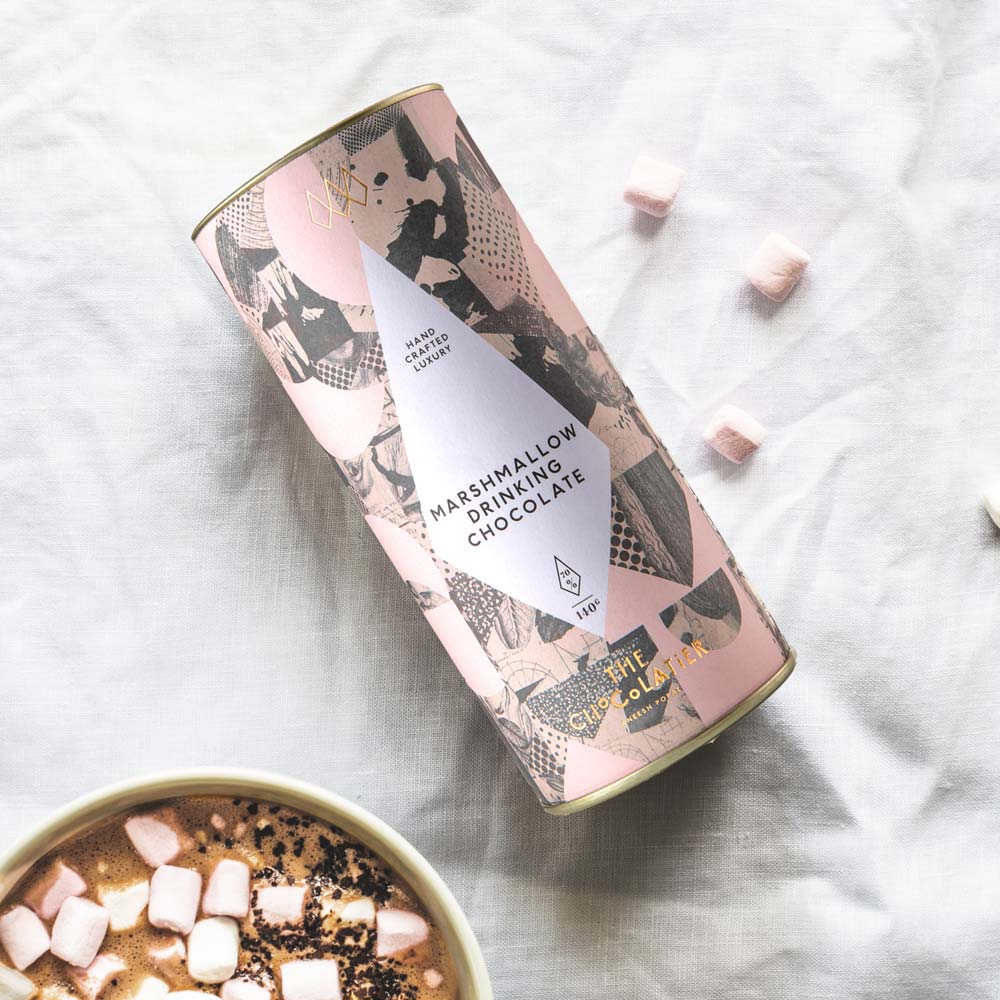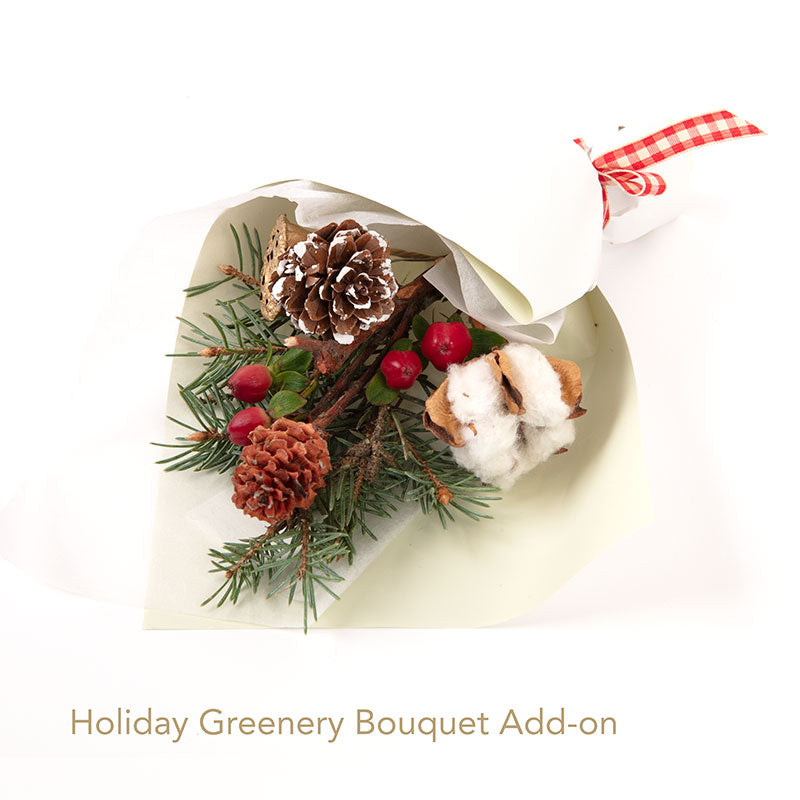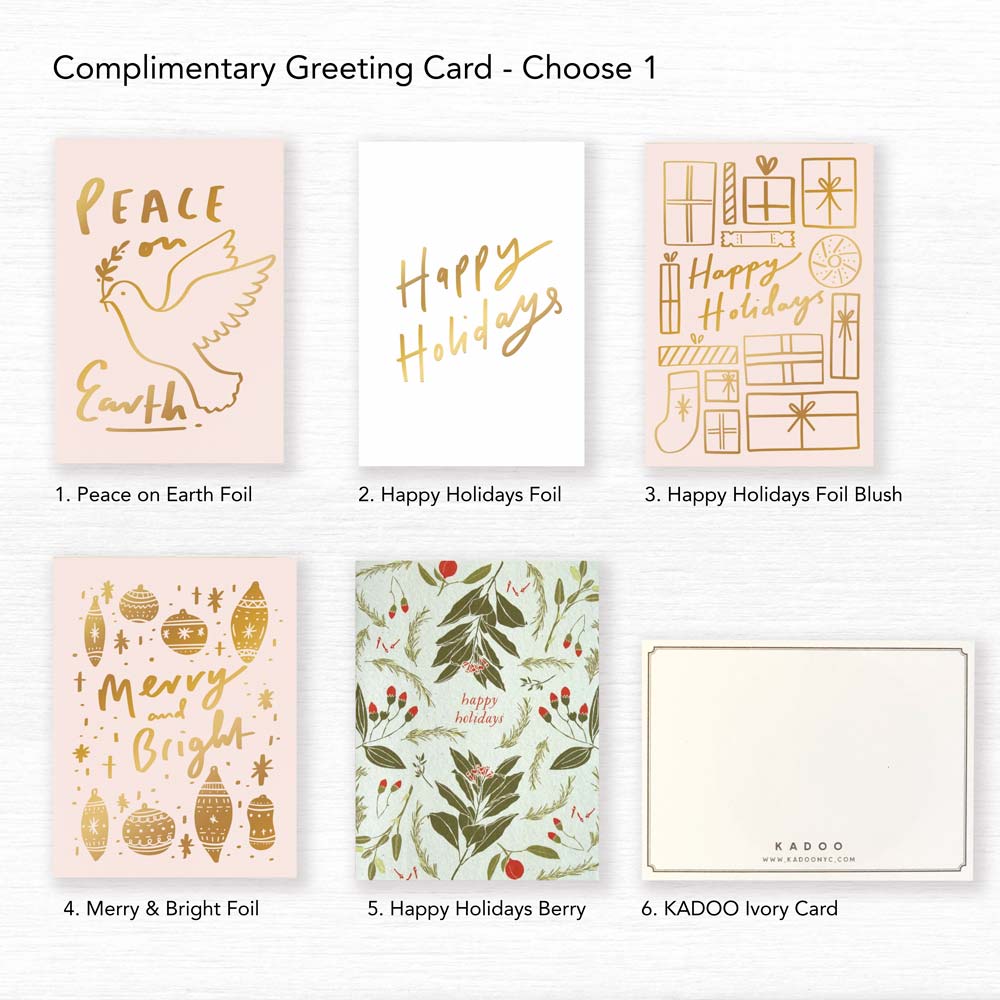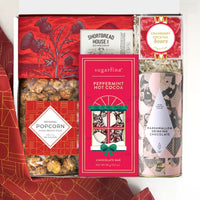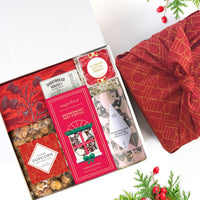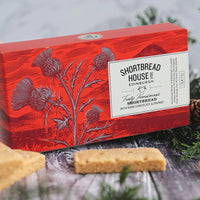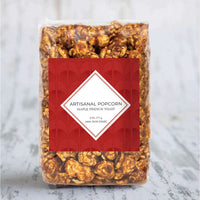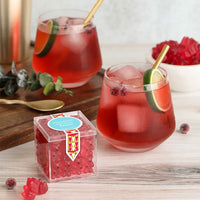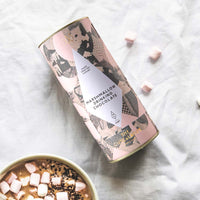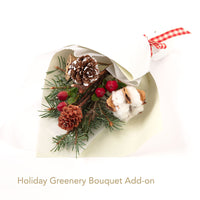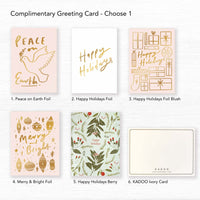 Festive Holiday Curated Gift Box
These tasty treats will instantly warm up the festive season of joy, laughter, and cozy nights more satisfying. The perfect indulgence for family and loved ones near and far in the holidays.
Featuring:
Handmade Chocolate Chip and Orange Shortbread cookies by Shortbread House of Edinburgh.
Maple French Toast Gourmet Popcorn by Popinsanity.
Marshmallow Drinking Chocolate by The Chocolatier.
Cranberry Cocktail Gummy Bears by Sugarfina.
Peppermint Hot Cocoa chocolate bar by Sugarfina.
Holiday Poinsettia Furoshiki 100% cotton wrap.
Your custom message in complimentary KADOO ivory notecard or add-on a Festive Holiday notecard.
Shortbread House of Edinburgh Handmade Shortbread Fingers with Dark Chocolate & Orange
Each box contains a sealed tray of eight shortbread fingers made with dark chocolate and orange. The zingy orange and rich chocolate make for the perfect combination of flavors. This box of Scottish shortbread is the best gift idea for any foodie for mother's day, birthday or any special occasion.

Sugarfina Cranberry Cocktail Gummy Bears
Spread cheer this holiday season by toasting to these delicious Cranberry Cocktail Bears. Enjoy the bright flavor of real cranberry juice with an extra pop of color with this festive, vegan gummy bear.

Sugarfina Peppermint Cocoa Chocolate Bar
Enjoy the holidays with this delicious peppermint dark chocolate bar. Makes a perfect stocking stuffer!

Popinsanity Maple French Toast Gourmet Popcorn
Sweet Maple and spicy Saigon Cinnamon blended together perfectly for a deliciously decadent flavored popcorn. A holiday favorite! This deluxe popcorn is coated with a sophisticated blend of our finest deep caramel with maple flavor and sprinkled with ethically sourced Saigon cinnamon for the perfect finishing touch. A rich indulgence to brighten your holiday morning.

The Chocolatier Marshmallows Drinking Chocolate
Fluffy vegan marshmallows with our classic drinking chocolate made from only the finest flakes of single origin chocolate. Rich, creamy and utterly indulgent. Enjoy by heating your favorite milk or water in a pan, whisking the mixture to melt the flakes for a smooth and decadent chocolate sipping experience.
Shortbread of Edinburgh is based in Edinburgh, Scotland. The company started by Anna Wilson using her mom's recipes and has since become a premier brand of shortbread throughout the British Isles. Using no shortcuts or preservatives and still made with the same recipes by hand. They won over 100 Great Taste Awards which is more than any other shortbread bakery.

Sugarfina was founded by Rosie O'Neill and Josh Resnick, the artisan candy company based in El Segundo, California. From a 2012 start, the duo has traveled the world looking for unusual and tasty sweets for adult connoisseurs.

Popinsanity® is committed to showing the world that popcorn is a gourmet delicacy that deserves to be savored to the very last sweet bite. They spent years refining a selection of premium ingredients, methods of small batch production, innovative, expanding flavor profile, and methods of packaging presentation, culminating to form the highest gourmet popcorn product out there.

The Chocolatier was founded by Aneesh Popat. Voted as one of the 1000 most influential Londoners, Popat is an award winning chocolatier and an ambassador of fine chocolate. Their mission is to "change the world one chocolate at a time". Every chocolate expertly made and savored, makes a positive difference by contributing to the education and materials for children in India. The Chocolatier also focuses on carefully sourcing ethical cacao from plantations to support the conservation of nature and wildlife.