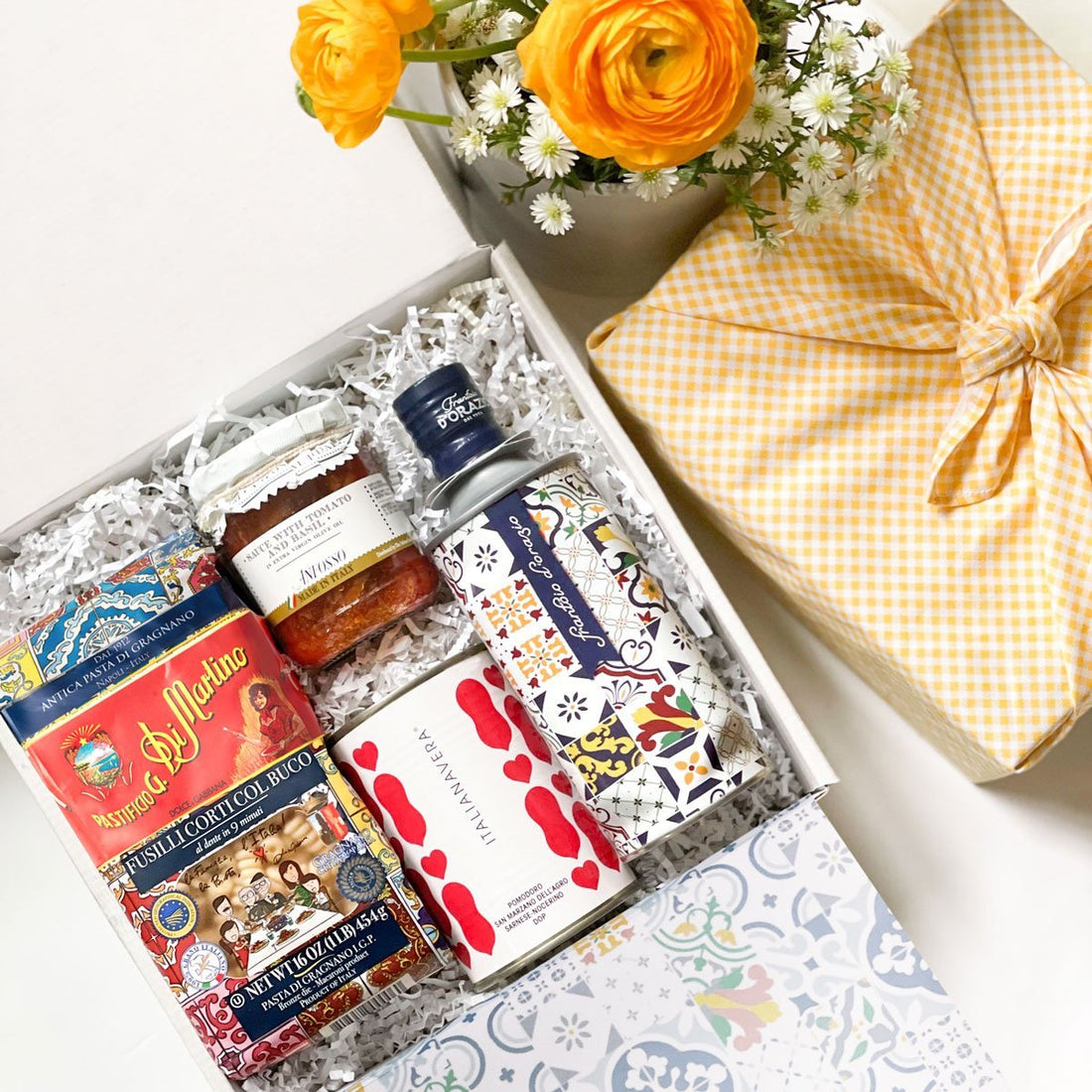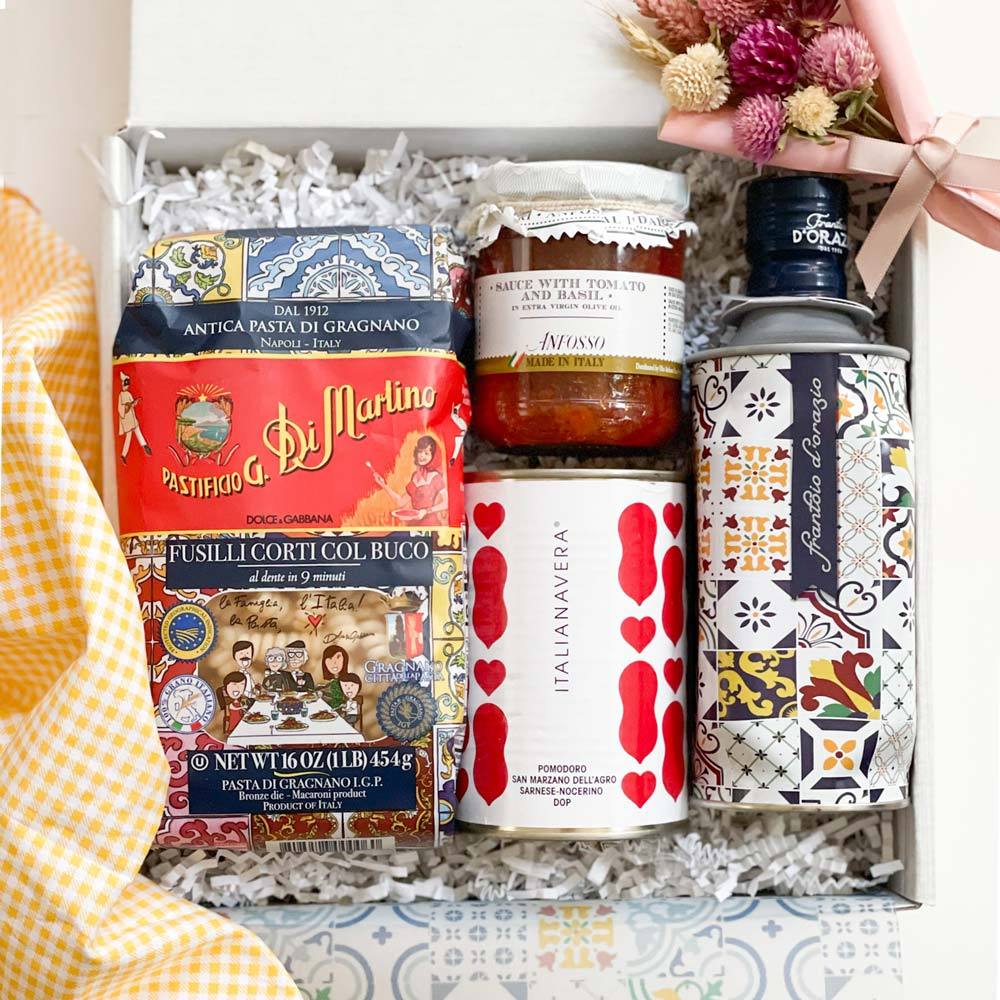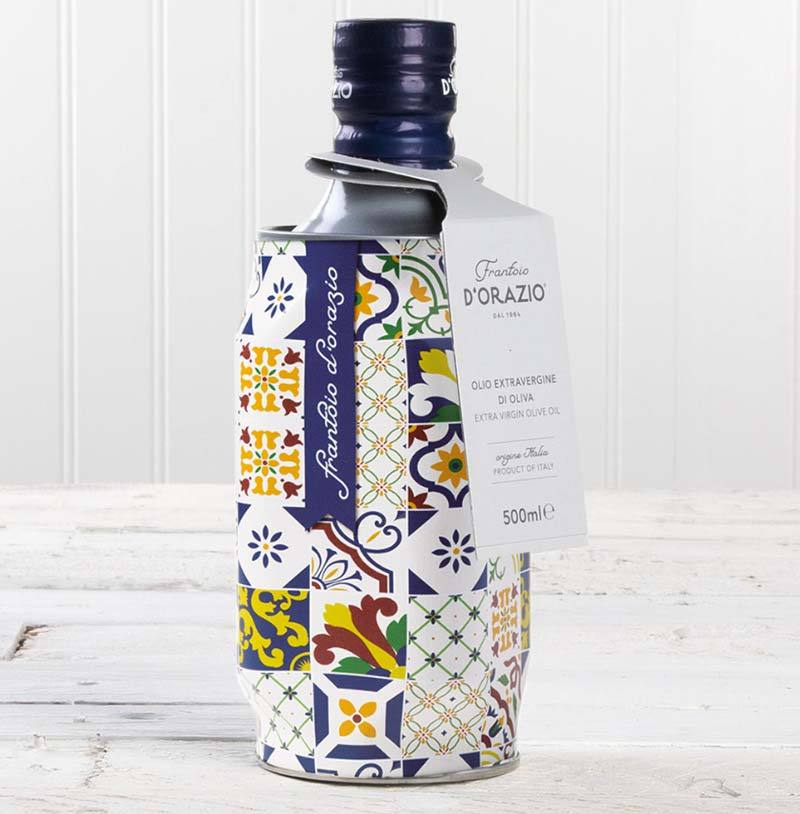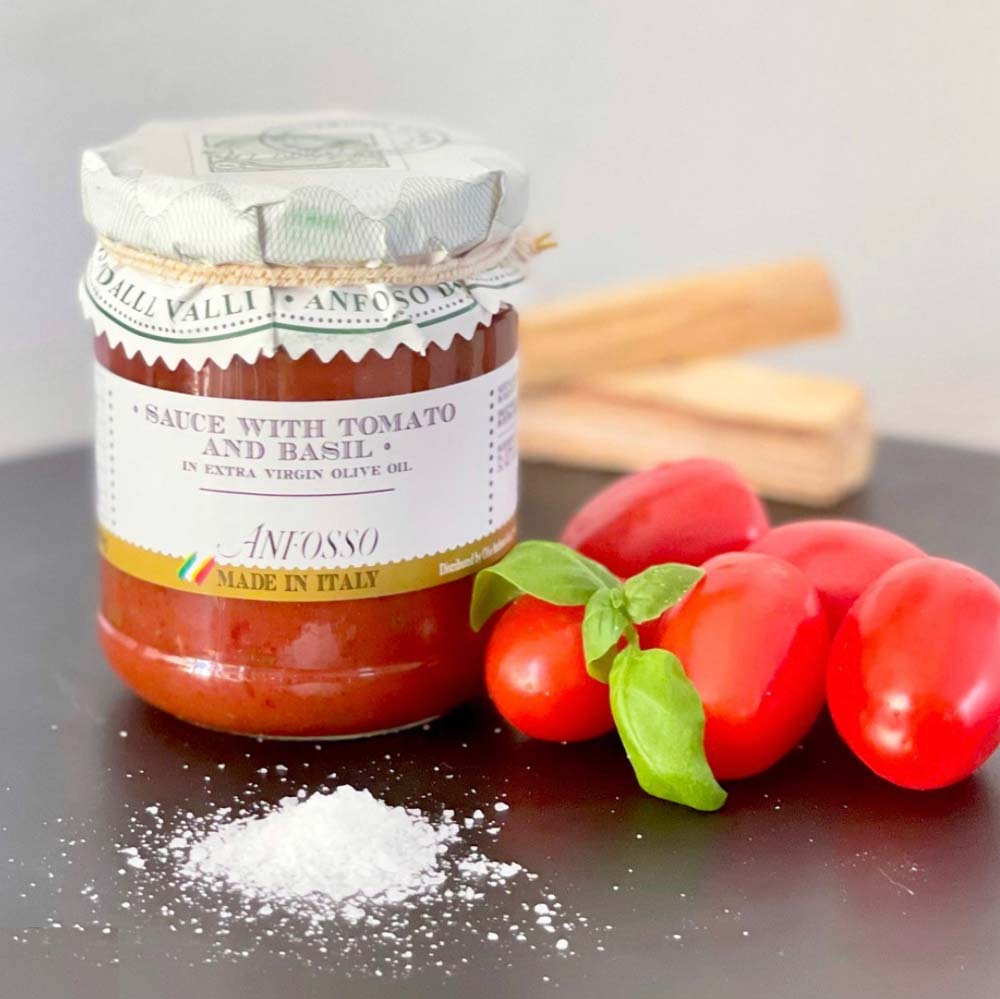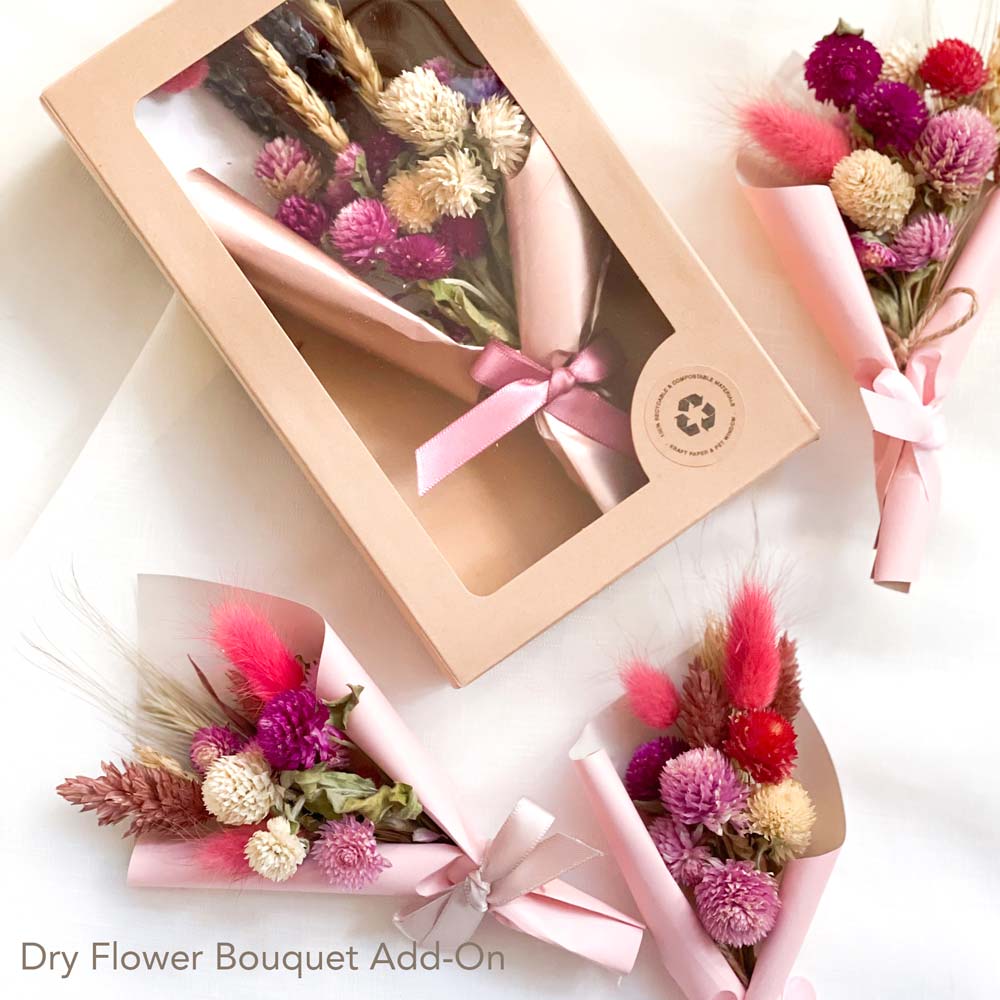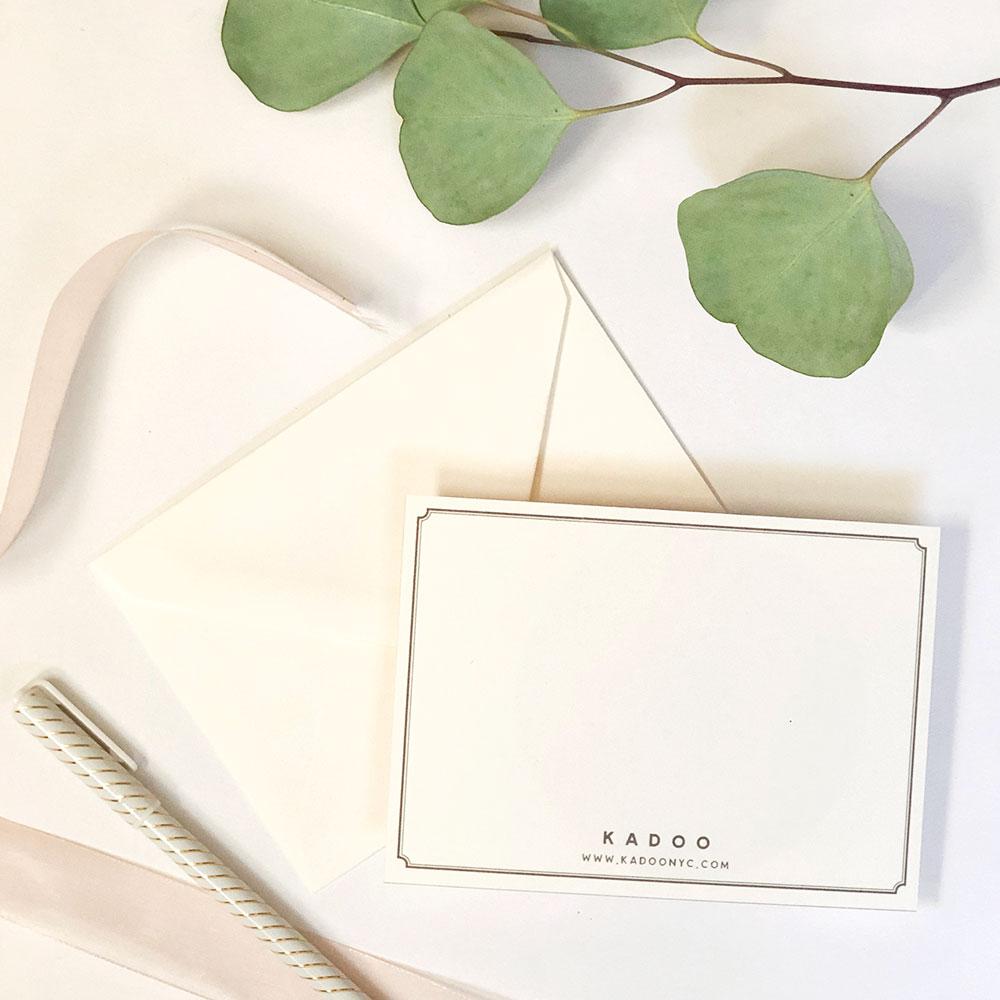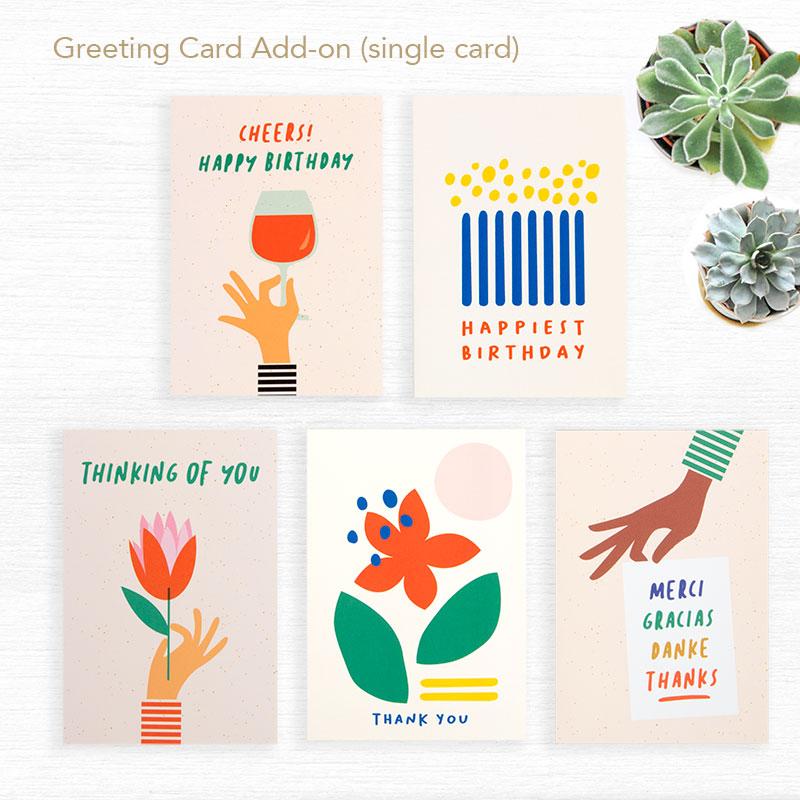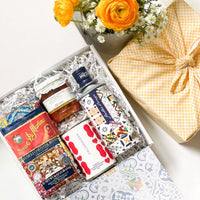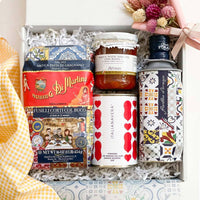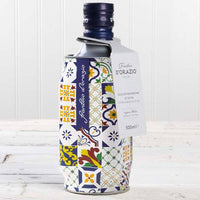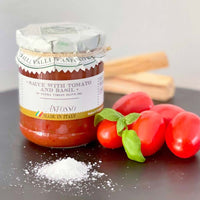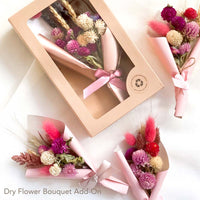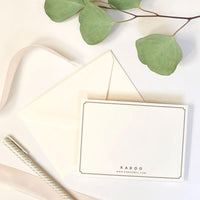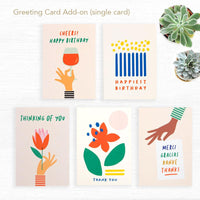 The Artisan Pasta Curated Gift Box *SOLD OUT*
The Box
Give the gift of tasty pasta meal with our curated gourmet and artisanal Italian favorites. This pasta gift is great for making memories in the kitchen and at the table with your loved ones. The perfect present for birthday, special celebration and for any pasta lovers. 
Featuring:
- A special edition fusilli pasta by Pastificio Di Martino x Dolce & Gabanna.
- Delicate San Marzano preserved tomatoes by Italianavera.
- Extra virgin olive oil by Frantoio d'Orazio in colorful packaging design.
- An artisanal tomato basil sauce directly from the heart of Sicily.
- Furoshiki fabric wrapping. 100% organic cotton in classic yellow white checker print that will transport you to a local Trattoria. 
INSIDE THE BOX:
Fusilli corti col buco by Pastificio Di Martino x Dolce & Gabbana
A special edition with Italian fashion house Dolce & Gabbana, celebrating the Italian excellence through the colors, symbols and monuments identifying Italy. The packaging design symbolizes real postcards from Italy to every tables worldwide thanks to their lively Mediterranean design. The fusilli was made from mixing the best 100% Italian durum wheat semolina together with the spring water coming from Monti Lattari. Ingredients: durum wheat semolina, water. One bag, 1 lb. 
Frantoio d'Orazio Padula Extra Virgin Olive Oil
Colorful and expressive, the artisans at Frantoio D'Orazio have created a classic extra virgin olive oil to add to your collection! Using colors and patterns that evoke imagery of the Puglia region, the tin complements the vibrantly grassy and herbaceous D'Aragona extra virgin olive oil perfectly. One bottle, 500 ml. 

Anfosso Tomato Sauce and Basil in Extra Virgin Olive Oil 
Perfect for lively, flavorful meals with the Tomato Sauce with Basil from Anfosso in Liguria! It is a classic sauce that pairs well with traditional pasta shapes. The sauce is crafted from tomatoes and basil in extra virgin olive oil. Ingredients: tomato, onion, extra virgin olive oil, basil, salt, sugar, garlic. One jar, 180 gr. 

Italianavera San Marzano PDO Tomatoes Veropop Collection
San Marzano is a very delicate tomato with a thin skin, which keeps its flavor for a long time even with preservation, but which must be handled with care. Preserved in a soft San Marzano tomato juice, it is ideal for tasting an excellent but simple spaghetti, exalting their taste. The VEROPOP collection is unique, selected and strictly POP, it is the new line for those who match style and quality. An iconic line destined to become an inspiring muse for great chefs and artists. One tin, 400 gr.
Brand Highlights
Pastificio Di Martino is a slow food Italia official supporter and purveyor of the prestigious James Beard House in New York.  Di Martino pasta is made in Gragnano, the "City of Pasta" since 1912, through the selection of the best Italian durum wheat semolina, mixed to the pure spring water from Forma river, bronze die extruded and slowly dried at low temperature, as required by the Product Specification of PGI Gragnano Pasta. It contains minimum 14% proteins, which help getting great firmness to cooking and high digestibility.
Frantoio d'Orazio story took you back to the 1930's when the ancient tradition of producing Extra Virgin Olive Oil inspired the family ancestor Francesco D'Orazio to lay the foundation of the company in Conversano, in the Southern Italy region of Apulia. Frantoio D'Orazio only uses the olive varieties coming from the countryside surrounding Conversano and from the olive trees own by the family itself: the natural mixture of these cultivars makes the olive oil unique and every dish a special experience of taste.
Anfosso since 1945, Anfosso has been producing extra virgin olive oil following the West Ligurian tradition. During the years, without changing the productive process, they have widened the technical structures and the operative spaces for the production of oil and food preserves to satisfy all the needs of our customers that are principally made of specialized shops, wine bars, gastronomy shops and medium/ high level restaurants. 
Italianavera truly is the story of founder Diana Attianese who grew up amongst the sprawling fields of San Marzano sul Sarno. She saw the red fields of tomatoes growing on a daily basis, watched the women work and was resolute in her determination to honour and applaud it all, sharing a small piece of a simple, yet hugely impactful part of her narrative with others. Celebrating tradition, heritage, simplicity, quality and provenance, Italianavera is relevant to every contemporary kitchen where fuss-free, quality food shapes every day dining.