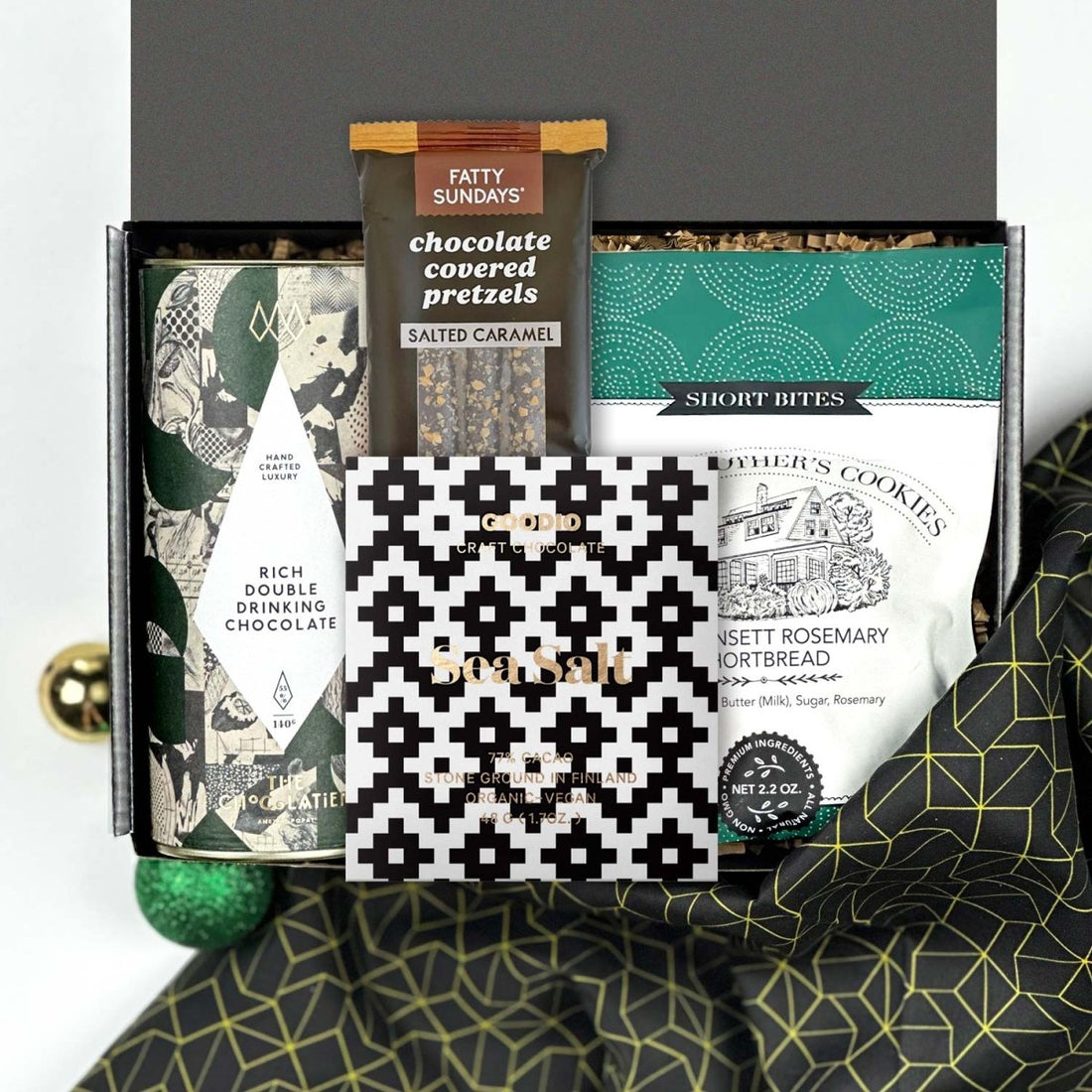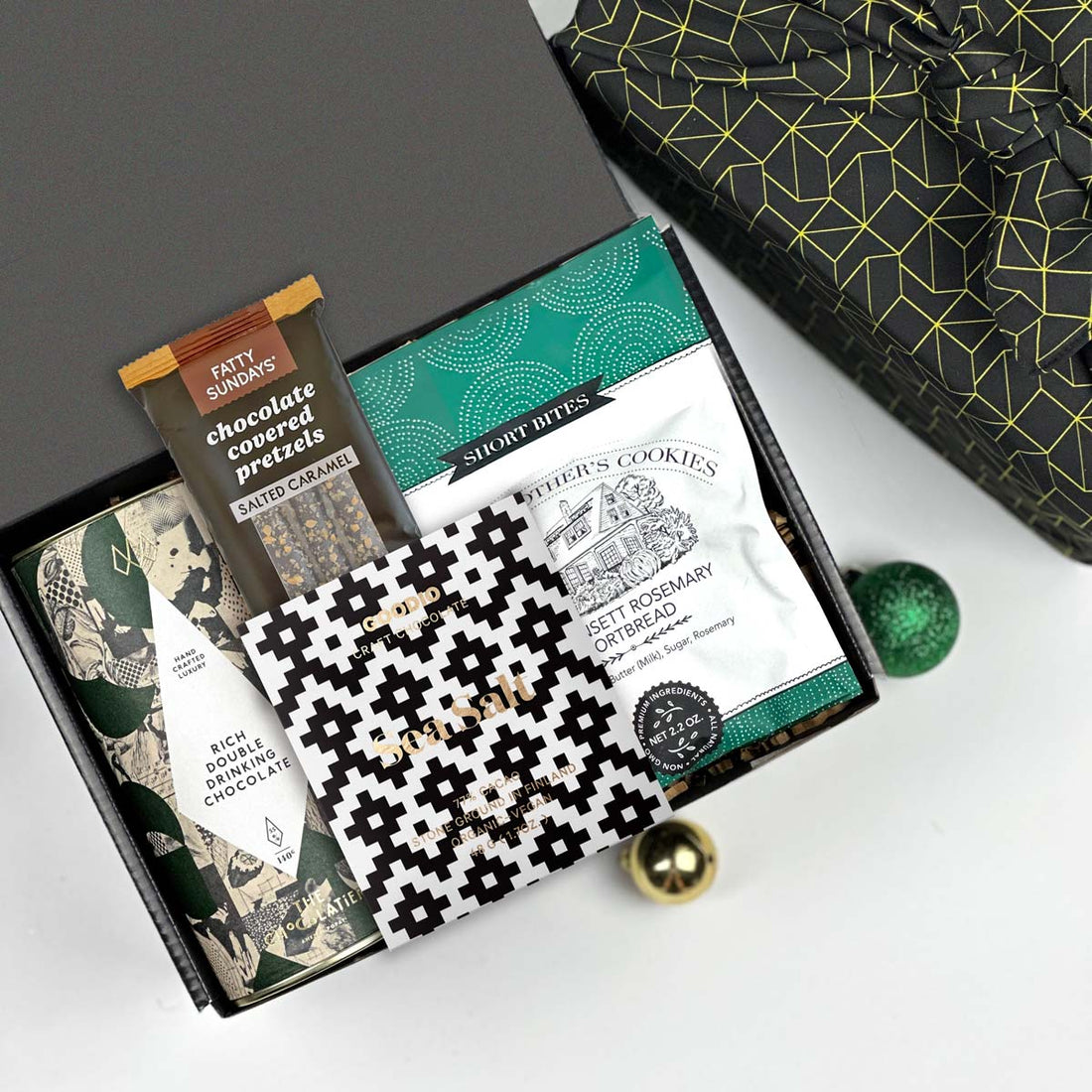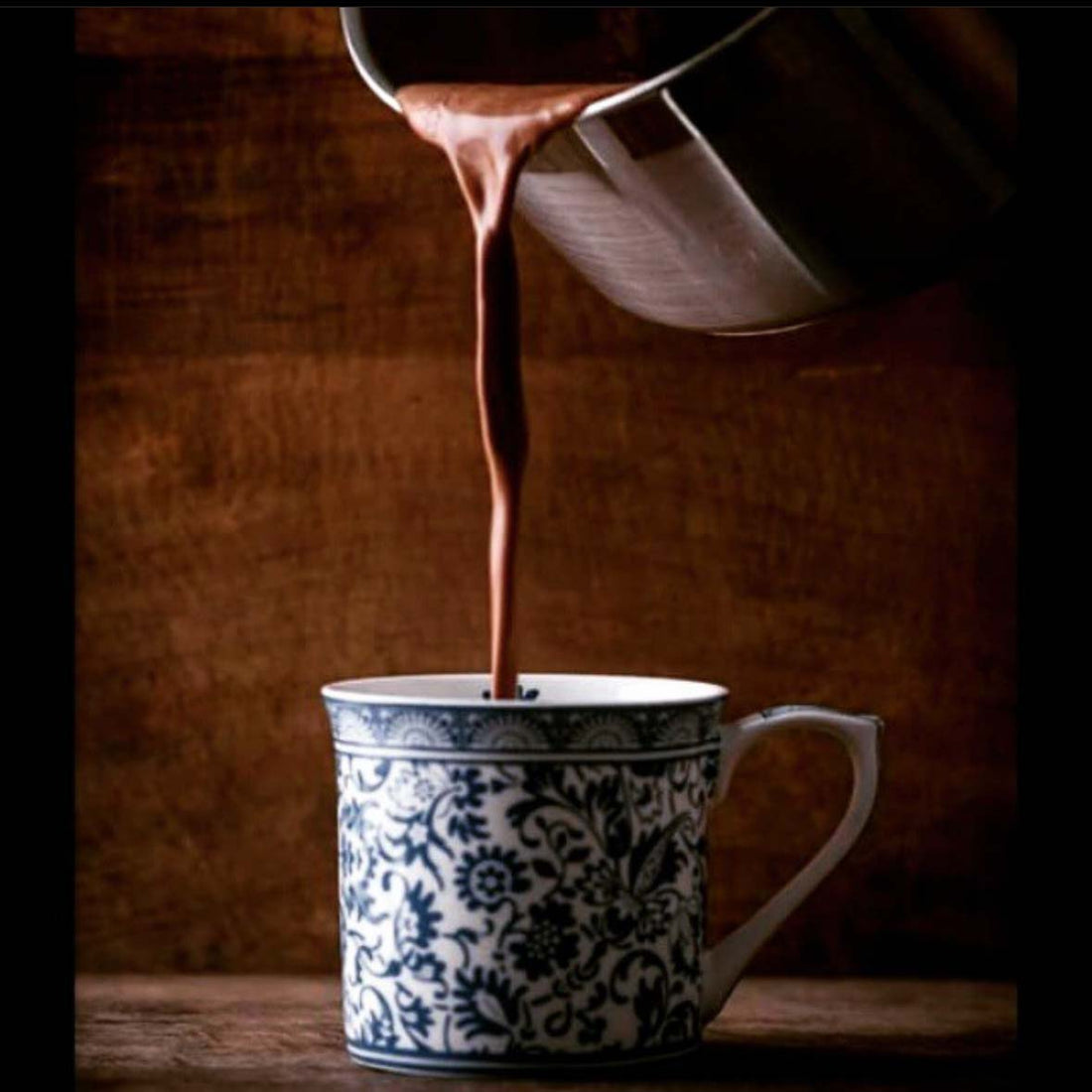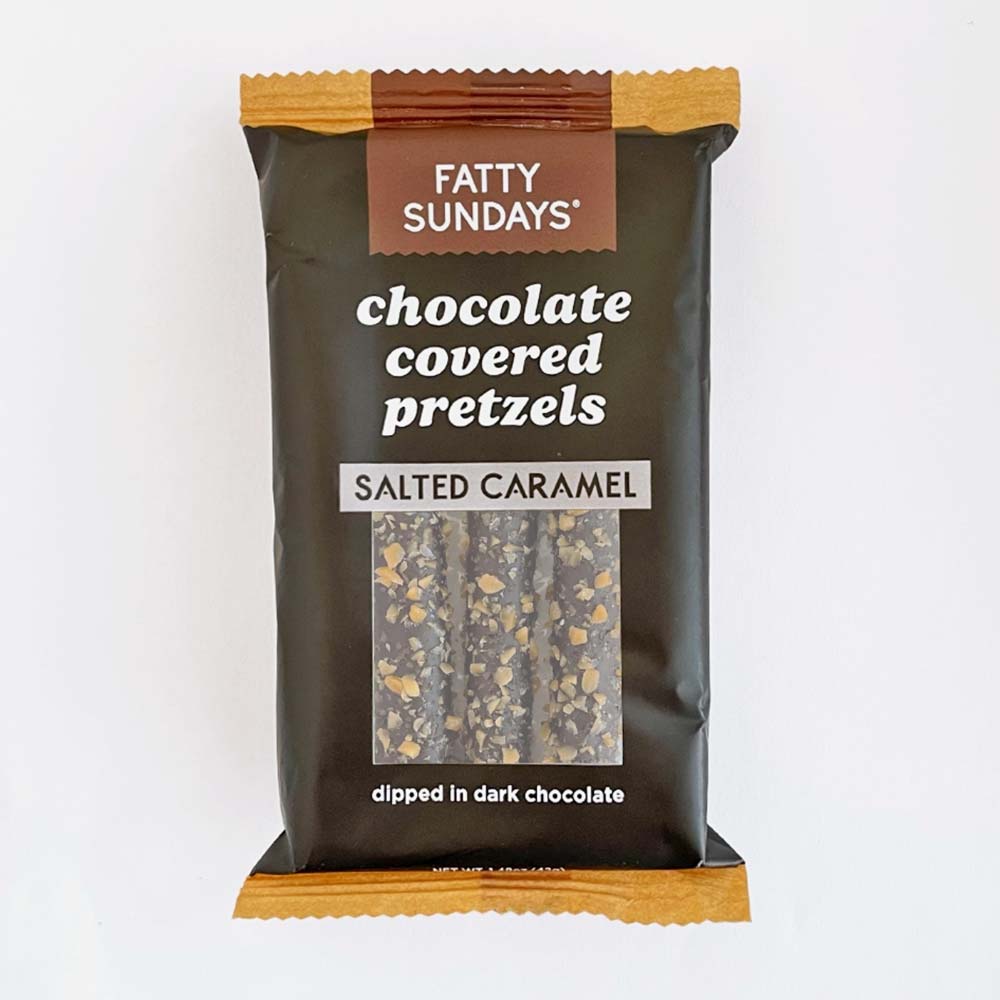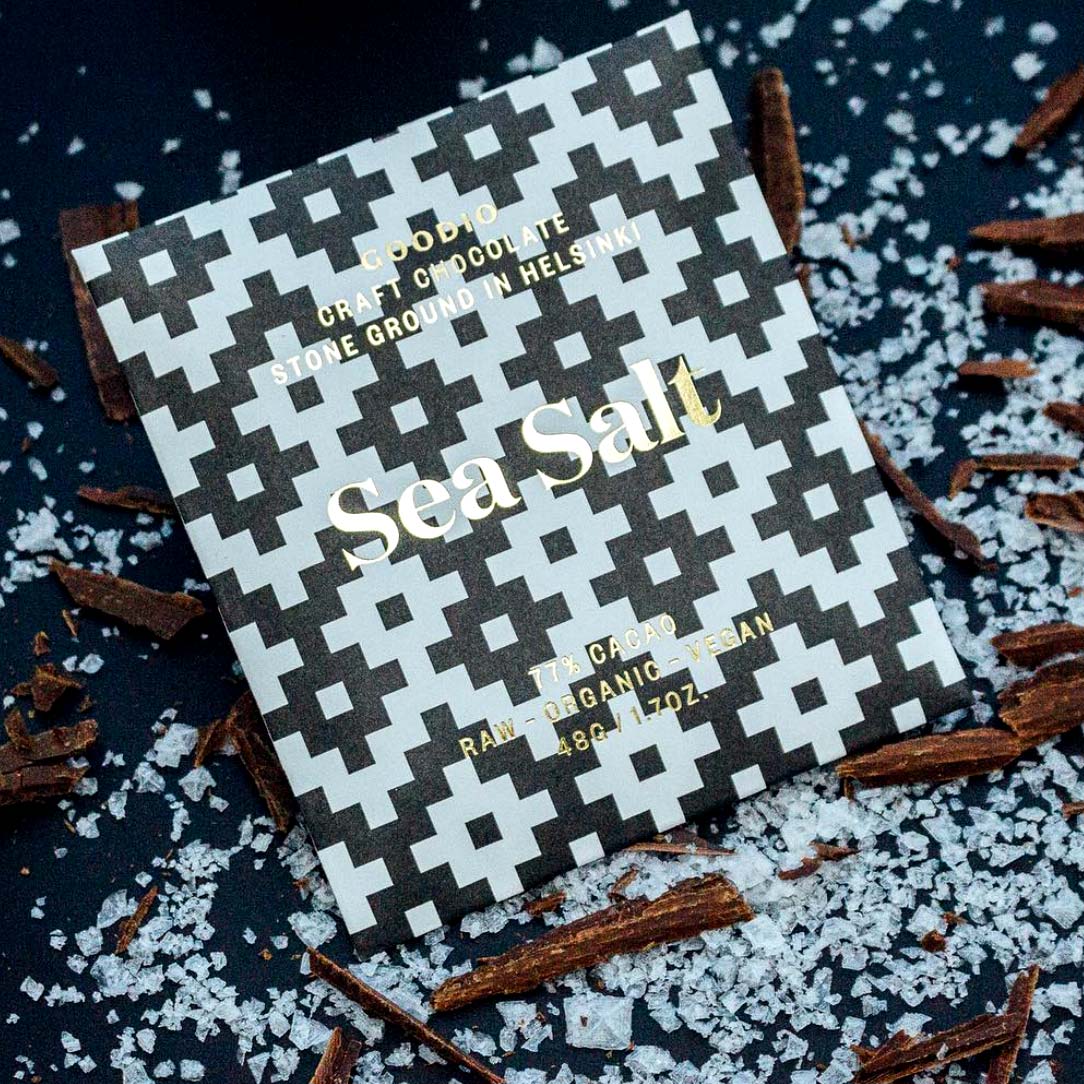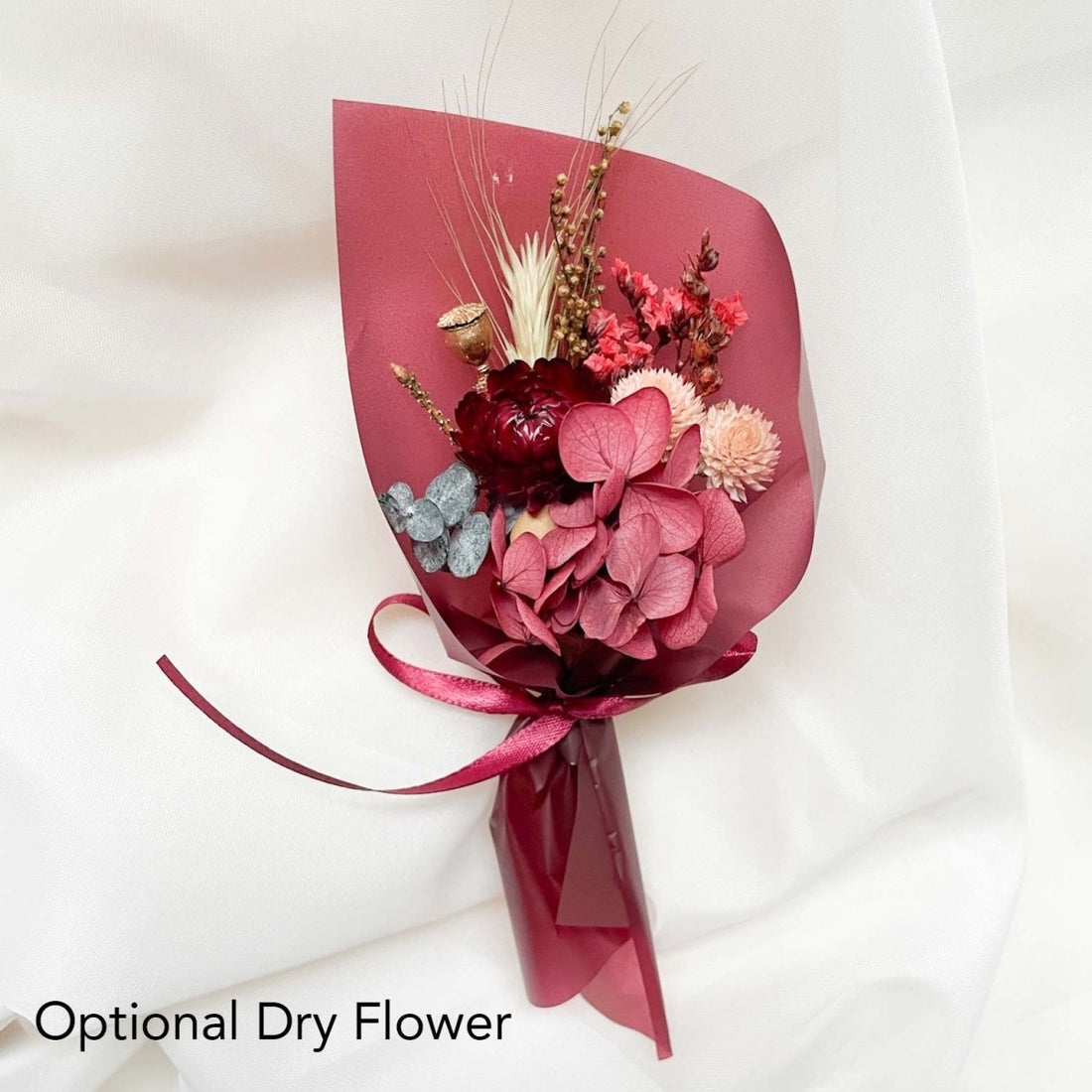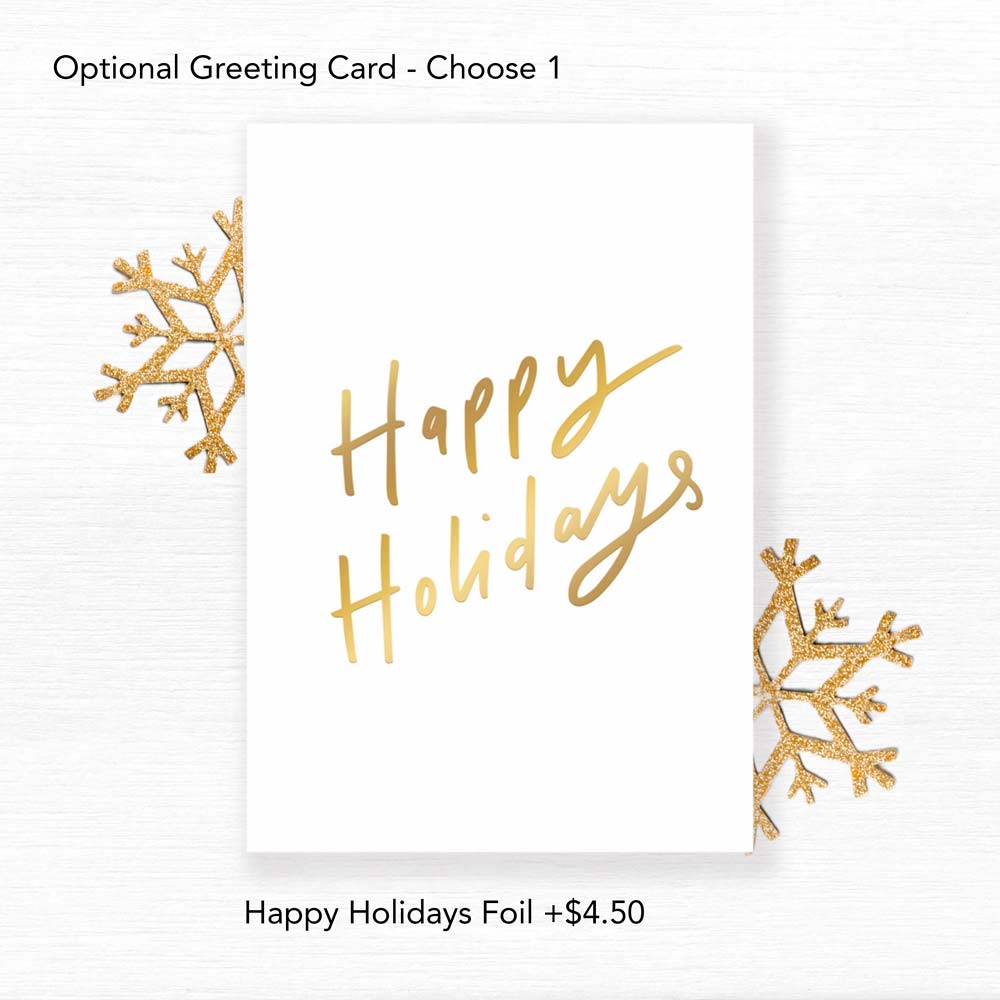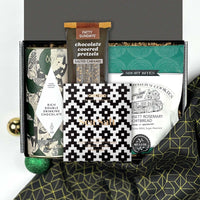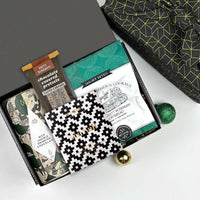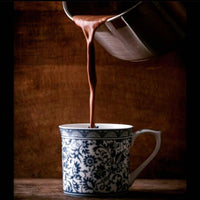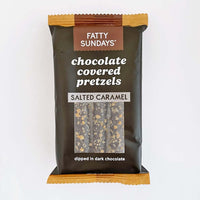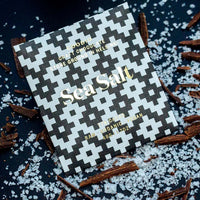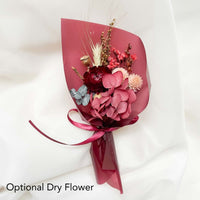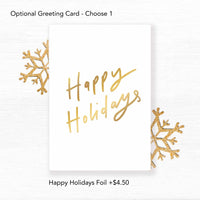 Hot Chocolate Holiday Curated Gift Box
Indulge in the ultimate holiday treat with KADOO Hot Chocolate Curated Holiday Gift Box! This luxurious gift set is curated with the finest selection of rich double drinking chocolate, sea salt chocolate bar, salted caramel chocolate pretzel, and buttery rosemary shortbread cookies. Perfect for snuggling up by the fire on a cold winter's night or gifting to your loved ones, this hot chocolate holiday gift box is sure to bring warmth and joy to any occasion.

Not only does this gift box come with delectable treats, but it also includes a reusable furoshiki fabric wrap, making it an eco-friendly and sustainable choice. The beautiful wrap adds an extra touch of elegance and sophistication to this already stunning gift. This curated holiday gift is perfect for corporate holiday gifts, family gatherings, or any festive occasion. 
 Featuring:
Rich Double Drinking Hot Chocolate from The Chocolatier.

Salted Caramel Chocolate Covered Pretzels from Fatty Sundays.

Sea Salt Chocolate from Goodio.
Amagansett Rosemary Shortbread from Blake's Mother's Cookies.
A Furoshiki wrap made from 100% cotton, designed for multiple uses.
Your personalized message on a complimentary KADOO notecard or

 

choose to add an optional 'Happy Holidays' festive greeting card in foil gold.

An option to add

 

a delicate arrangement of dried flowers by Smitten Blooms, thoughtfully enclosed within a secure kraft box.
Rich double chocolate drink by The Chocolatier, is made from the finest single origin chocolate and powdered chocolate for a smooth, creamy and totally indulgent hot chocolate.

Salted Caramel Chocolate Pretzels by Fatty Sundays. Inside this sleek black pack you'll find pretzels covered in dark chocolate, topped with rich caramel bits and sprinkled with sea salt. Made with dark chocolate. Kosher Certified.

77% Sea Salt Chocolate by Goodio. A beautiful harmony of cacao beans from Peru and pure sea salt. Vegan, gluten-free, soy free. Made in Finland.

Amagansett Rosemary Shortbread Cookies by Blake's Mother's Cookies. Savor the flavor of fragrant rosemary. Bite into the light delectable morsels- a heavenly crunch of buttery shortbread and finely ground sugar.
Premium ingredients: all natural, non-gmo, vegetarian, Made in the USA with no preservatives.


The Chocolatier was founded by Aneesh Popat. Voted as one of the 1000 most influential Londoners, Popat is an award winning chocolatier and an ambassador of fine chocolate. Their mission is to "change the world one chocolate at a time". Every chocolate expertly made and savored, makes a positive difference by contributing to the education and materials for children in India. The Chocolatier also focuses on carefully sourcing ethical cacao from plantations to support the conservation of nature and wildlife.

Goodio Chocolate was founded in 2015. Rooted in the Nordic region, Goodio was established on the principles of sustainability, well-being, and transparency. It's a vision to bring Nordic-inspired flavors to a chocolate brand for the global consumer. They use organic, nutritious ingredients, with unique flavors, such as wild blueberry, sea buckthorn, chamomile and lavender for a delicious one-of-a-kind treat. All of their bars are made with raw cacao, which is high in antioxidants and classified as a superfood. Goodio's chocolate is minimally processed to keep the ingredients as close to their natural state as possible.

Fatty Sundays is a gourmet chocolate covered pretzel business based in NY. Co-founded by 2 sisters, Ali and Lauren, Fatty Sundays is re-inventing and modernizing everyone's favorite sweet + salty treat (all inspired by their Mom's famous sprinkles pretzels they enjoyed so much growing up!) With unique flavor combinations and fun, eye-catching packaging, these chocolate covered pretzels are unlike anything you've ever had before! Each pretzels is thoughtfully flavored, generously dipped in dark, milk or white chocolate and perfectly decorated with various toppings.

Blake's Mother's Cookies: As a women-owned company, Loraine, a chef by trade, found her inspiration in a Rosemary Shortbread at a summer party. After some experimenting, she arrived at her family-approved recipe. Her cookies gained their name and popularity at her youngest son's summer job after Blake regularly shared his mother's cookies.