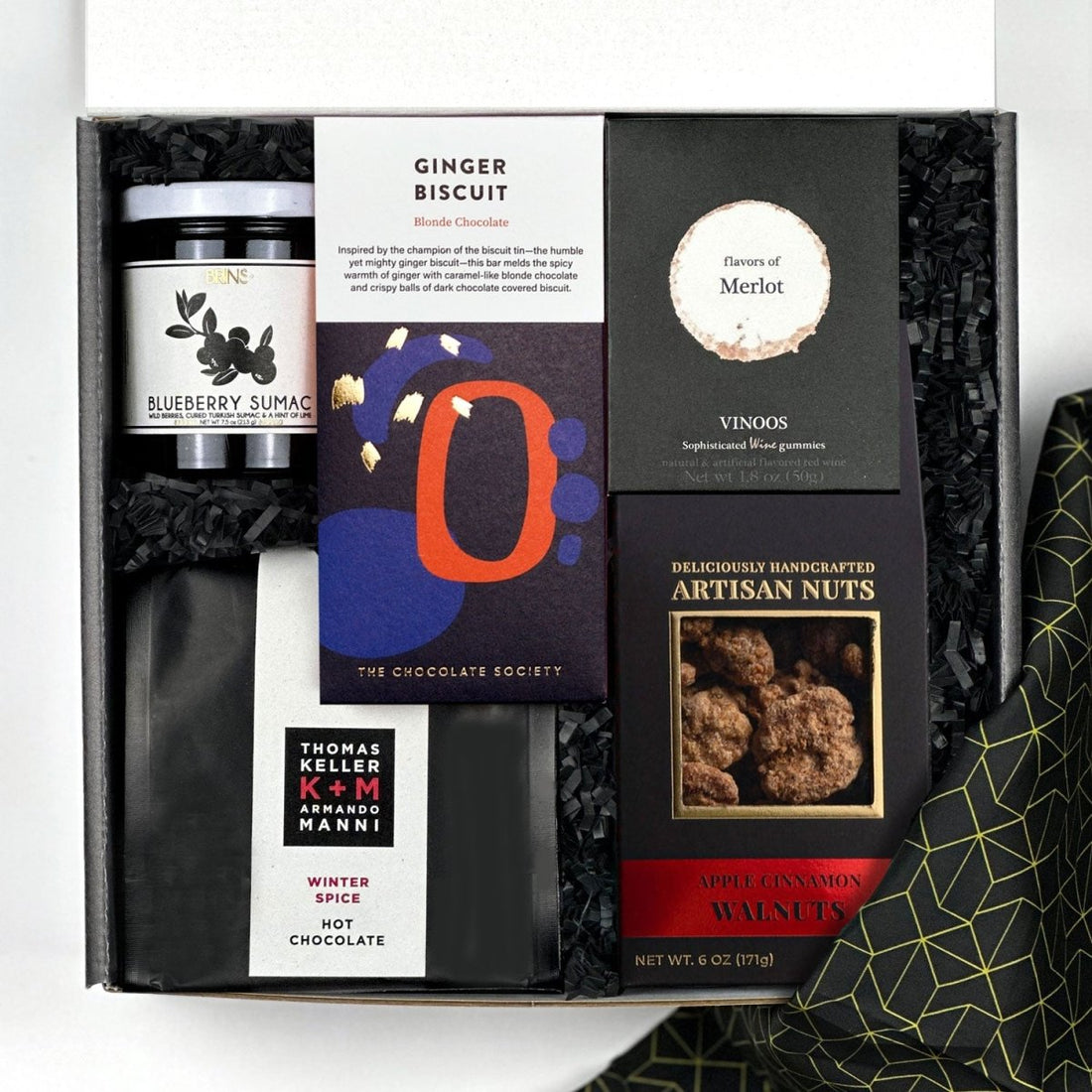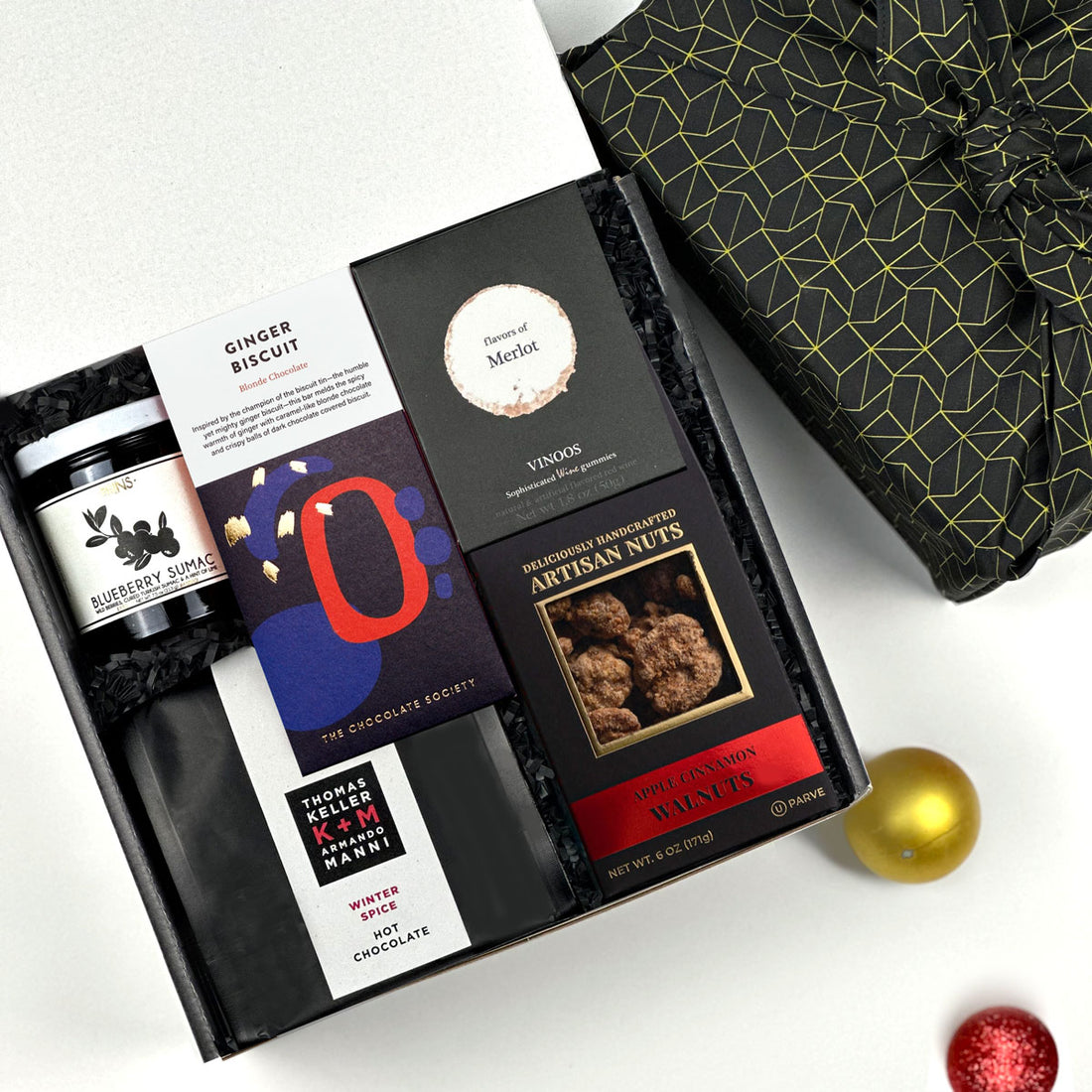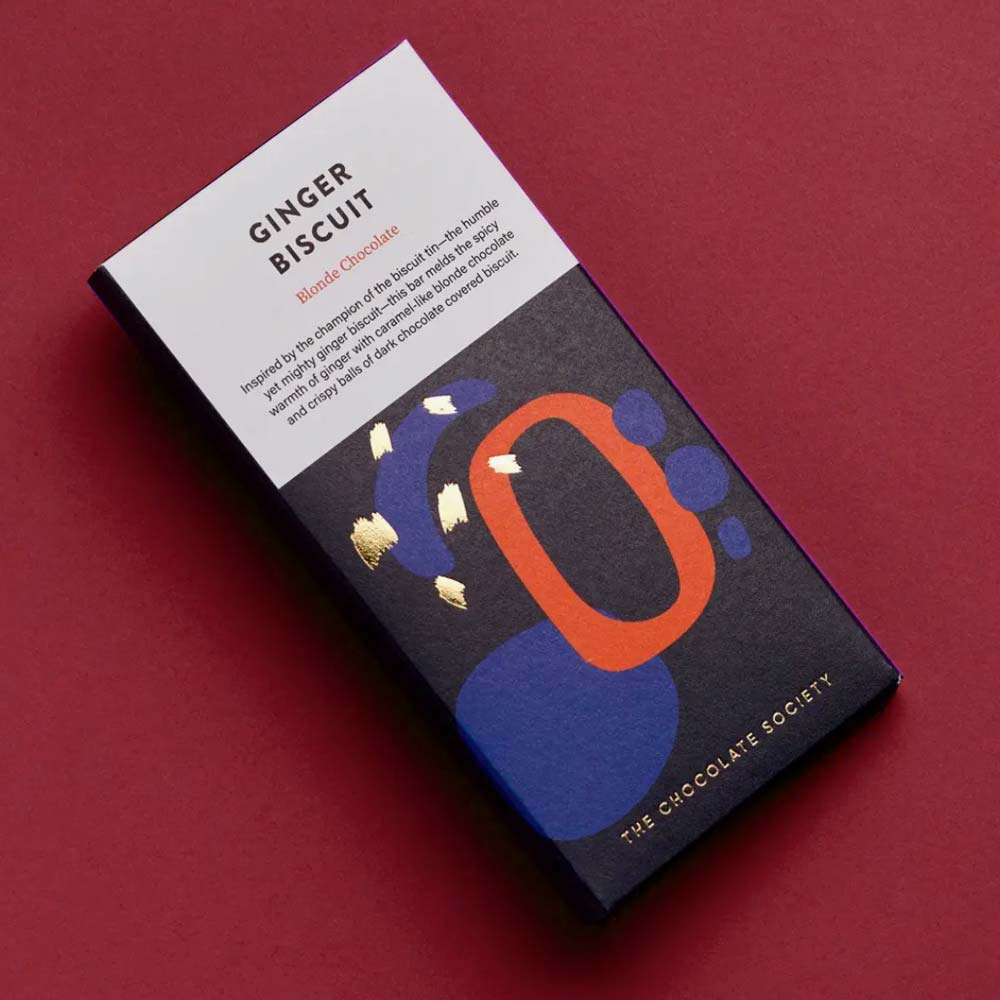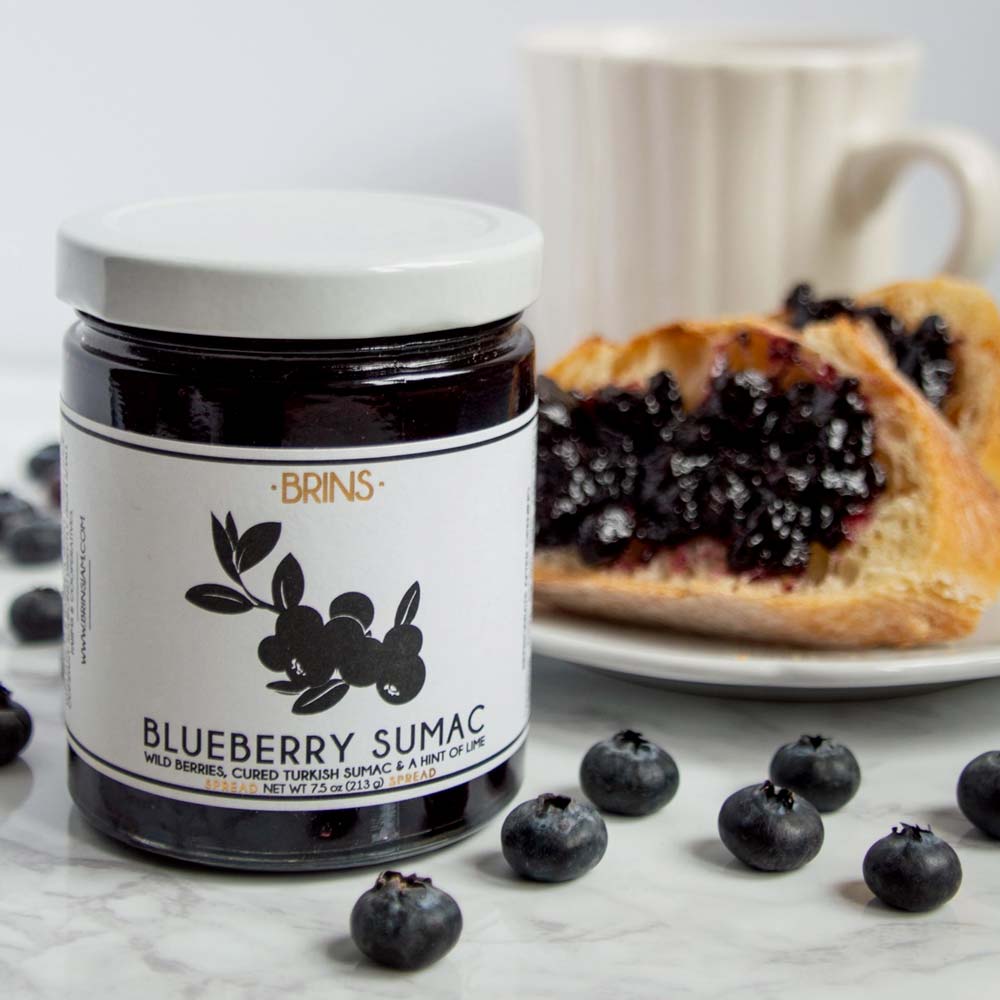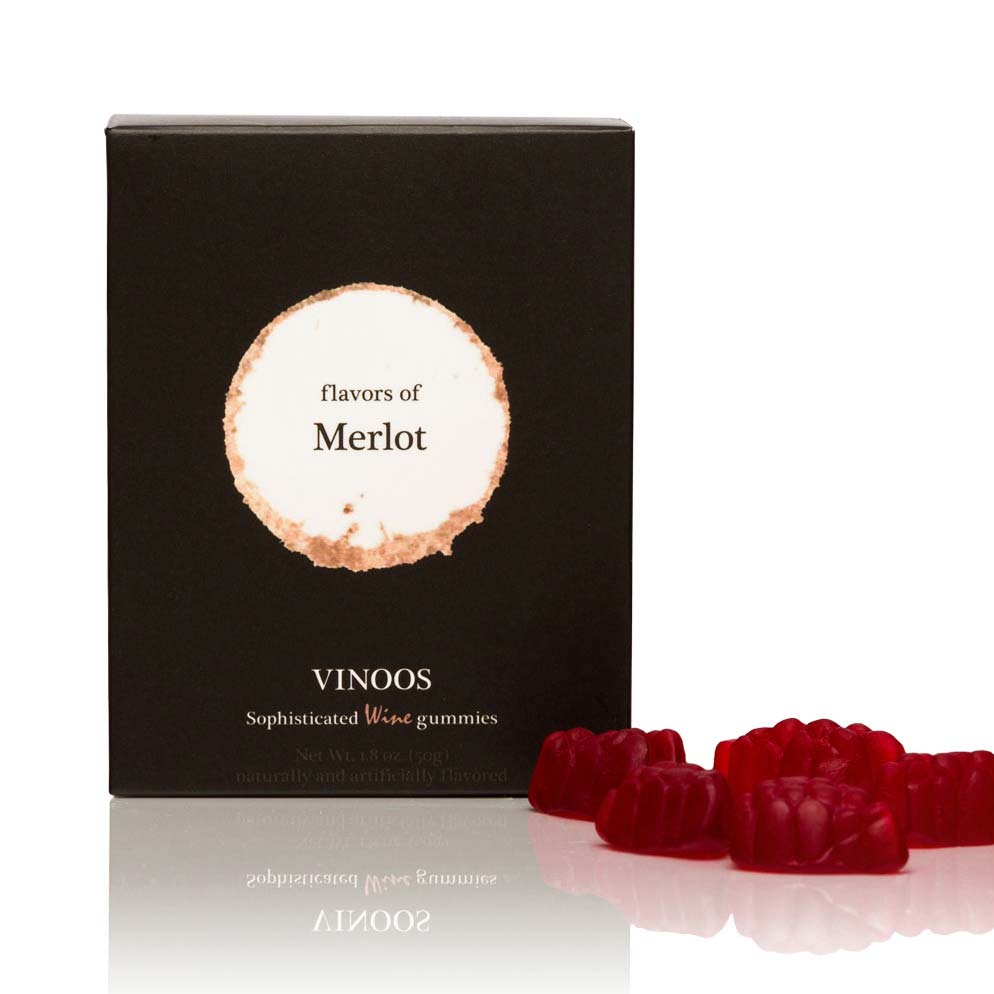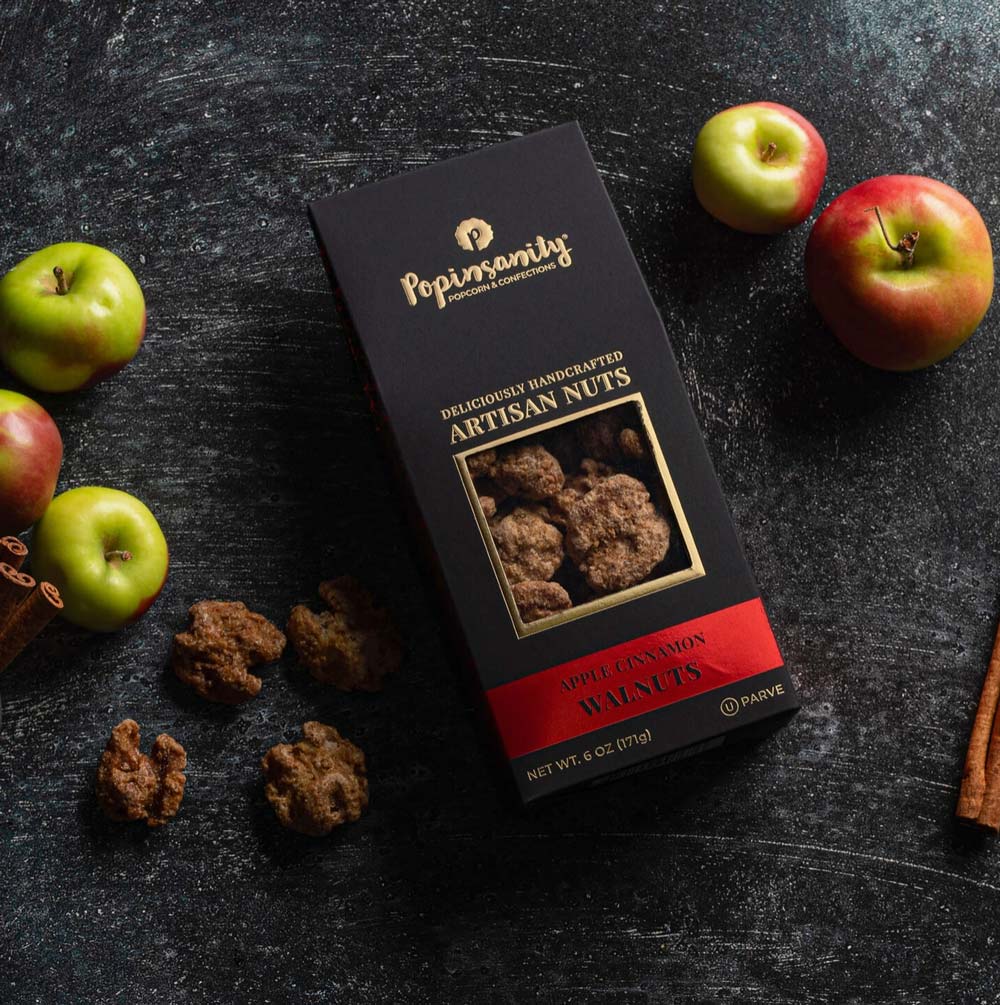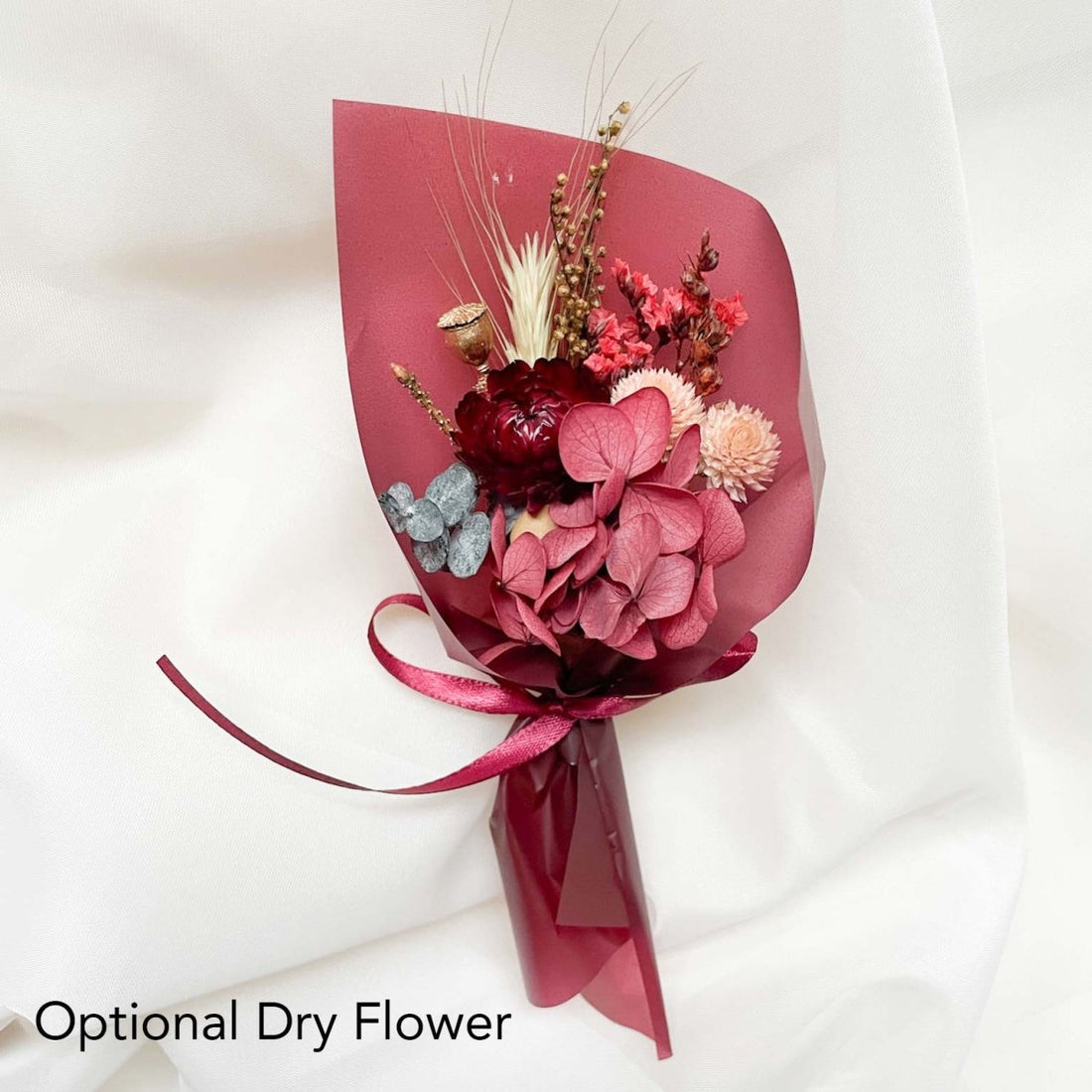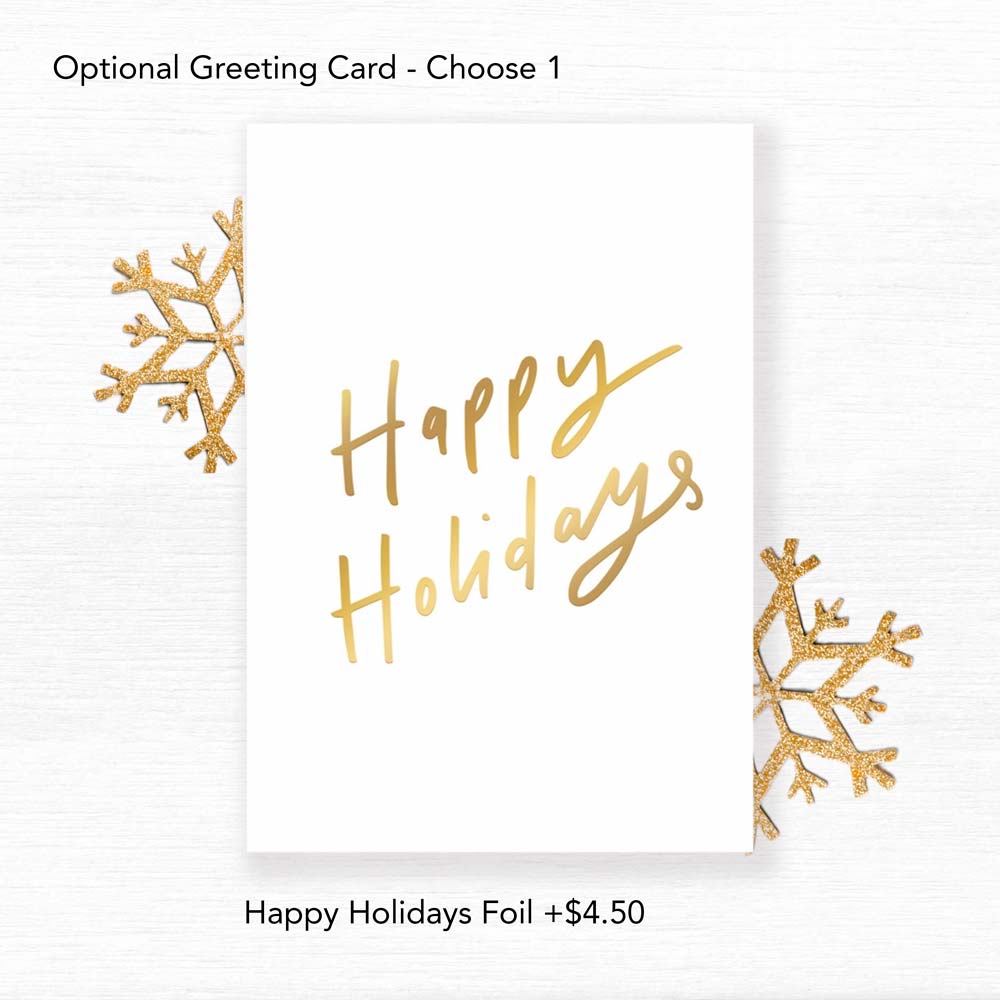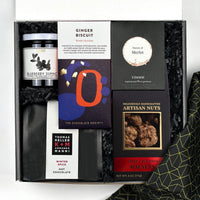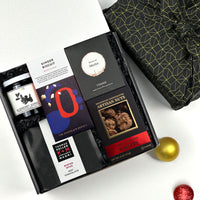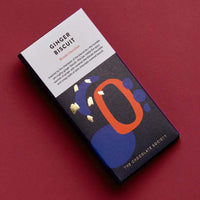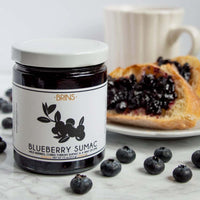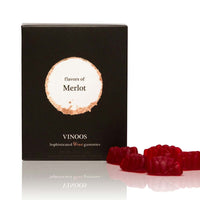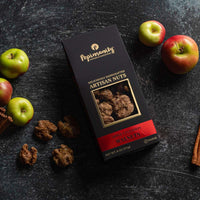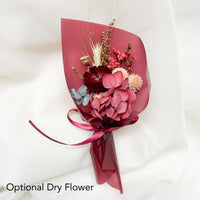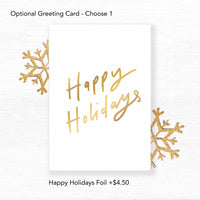 Winter Spice Holiday Curated Gift Box
Make every moment unforgettable with KADOO Holiday Winter Spice Gift Box that combines sophistication, flavor, and the art of gifting. Inside this beautifully curated gift box, you'll find a selection of winter-themed treats that are sure to please. From rich and indulgent hot chocolate to delectable merlot wine gums, each item has been carefully chosen to offer a unique and unforgettable taste experience. Also included in this gift box is a decadent chocolate bar, made with the finest ingredients and bursting with flavor. And for those who love a touch of sweetness in their morning toast or afternoon scones, there's a jar of delicious jam and walnut that's sure to become a household favorite. With its irresistible mix of sweet and savory flavors, this box is the perfect present for anyone on your holiday list. 

 Featuring:
Ginger Biscuit-flavored Chocolate Bar from The Chocolate Society.
Bean-to-cup Winter Spice Hot Chocolate from K+M Extravirgin Chocolate.

Wild Blueberry Summac Jam from Brins.
Apple Cinnamon Artisan Nut from Popinsanity Gourmet.

Sophisticated Merlot Wine Gummies from Vinoos.


A Furoshiki wrap made from 100% cotton, designed for multiple uses.

Your personalized message on a complimentary KADOO notecard or

choose to add an optional 'Happy Holidays' festive greeting card in foil gold.

An option to add

a delicate arrangement of dried flowers by Smitten Blooms, thoughtfully enclosed within a secure kraft box.
Ginger Biscuit Chocolate Bar by The Chocolate Society. Inspired by the champion of the biscuit tin—the humble yet mighty ginger biscuit—this bar melds the spicy warmth of ginger with caramel-like blonde chocolate and crispy balls of dark chocolate covered biscuit.

Winter Spice Hot Chocolate by K+M Extravirgin Chocolate. Bean-to-cup hot chocolate features a blend of allspice, cinnamon, ginger and black pepper for a most decadent sip. Made from the same beans used in our extravirgin bars, our chocolatiers intertwine complementary flavors to create hot chocolate with intense chocolate character and layered complexity. 400g / 14.1 oz bags.

Brins Wild Blueberry Sumac Jam.
Wild blueberries are cooked with salt cured, equitably sourced, wild, Turkish sumac berries. Another fun partnership with Burlap & Barrel for the best in single origin spices. Taste: Tart, bright & distinctly fruity with a hint of sunny acidity. One jar, 7.5 oz. Sumac is a flowering plants that grows in subtropical & temperate regions throughout the world, especially in East Asia, Africa, and North America. It is popular in Middle East & Mediterranean cooking, used in place of lemon or vinegar giving dishes a bright citrus burst.

Apple Caramel Walnut by Popinsanity.
Homestyle apple cinnamon walnuts take the flavor of a sweet crisp apple and blend it perfectly with korintje cinnamon for a new twist on an old classic. Small batches to ensure the most flavor in every handful. Our apple cinnamon walnuts are made using high-quality dry-roasted nuts, no preservatives or artificial flavors, and are always gluten-free.

Sophisticated Merlot Wine Gummies by Vinoos.
Design meets healthy good food with these unique lifestyle merlot wine gummies. It seeks to achieve the taste of that first sip red wine in a new way, without actually drinking.The wine gummies are suitable for vegetarians and vegans and without artificial colors. They are free of alcohol, gluten, fat, nuts, gelatine and lactose.


BRINS was founded by Candice Ross, an architect who traveled extensively in Asia, Europe & Middle East. She found herself tirelessly wandering the spice markets & souks; exploring each culture through its oldest flavors.
Her mission when starting BRINS was to marry the highest quality spices & favorite fruits to build the perfect "space," one balanced with the comfort of familiarity & excitement of a new experience. To her preserving is architecture at its core: the meeting of science, craft & emotion. BRINS is a cajun french word that means "little bit"; a nod to her Louisiana Cajun French home, heritage & a small way to share home. Women-Owned.

The Chocolate Society was established in 1991. Small batch chocolates made in rural Somerse, UK by a talented team of artisan chocolatiers. For every kilogram of chocolate we sell, we donate £0.20 to social causes in the cocoa growing regions of Colombia.

K+M (Keller and Manni) Extravirgin Chocolate is a collaboration by renowned chef Thomas Keller and Armando Manni, an extra virgin olive oil connoisseur. They use a unique production methodology and the addition of a small amount of heart-healthy Manni organic extra-virgin olive oil infuses the bean-to-bar chocolate. This creates a signature texture while boosting antioxidant properties.

Vinoos, a women-owned company, creating the best tasting Wine gummy. A glass of wine in your pocket, that people can have anywhere and everywhere. Suitable for vegetarians and without any gluten, fat, nuts, gelatin, and lactose free. It also contains no artificial colors. In short, it is healthy and delicious!