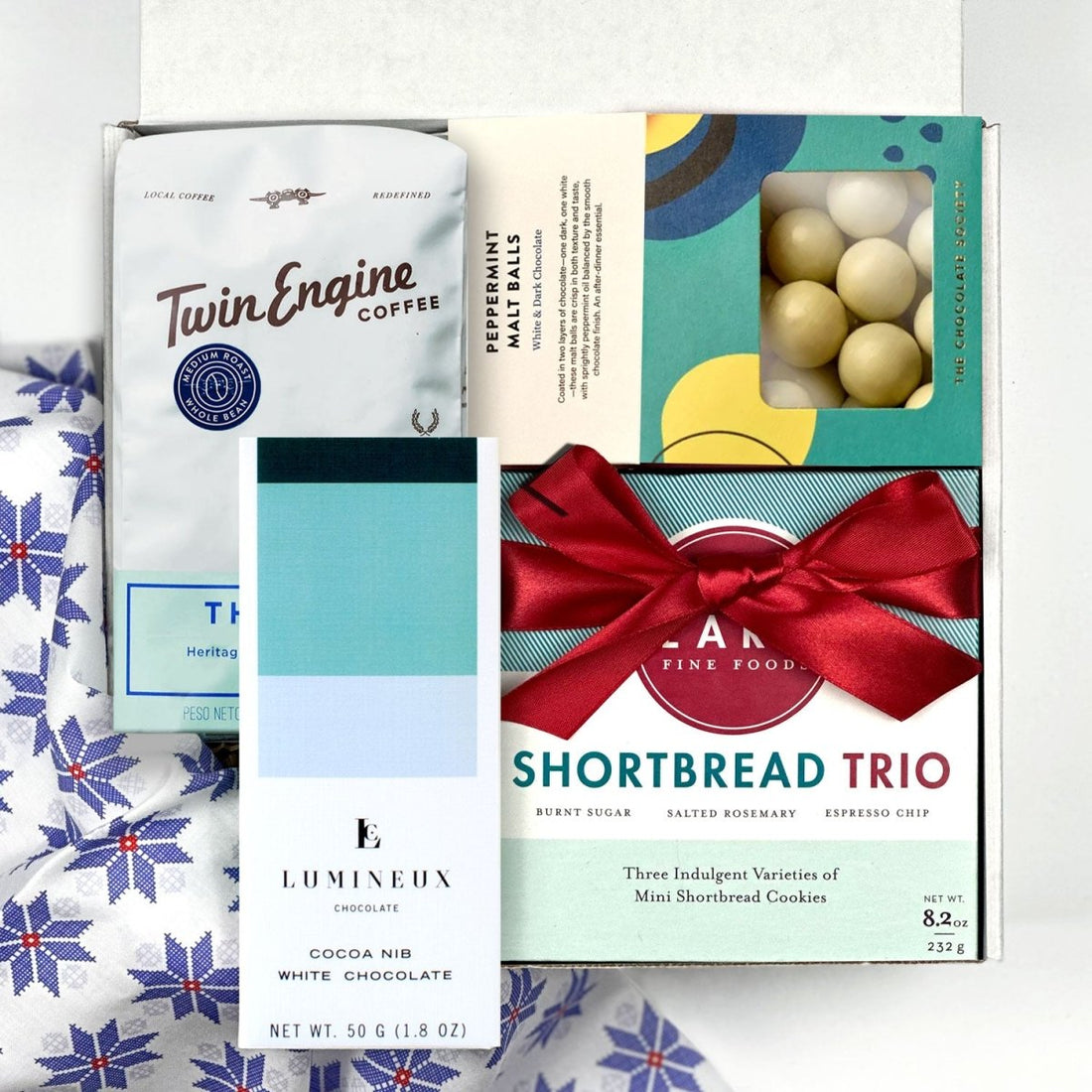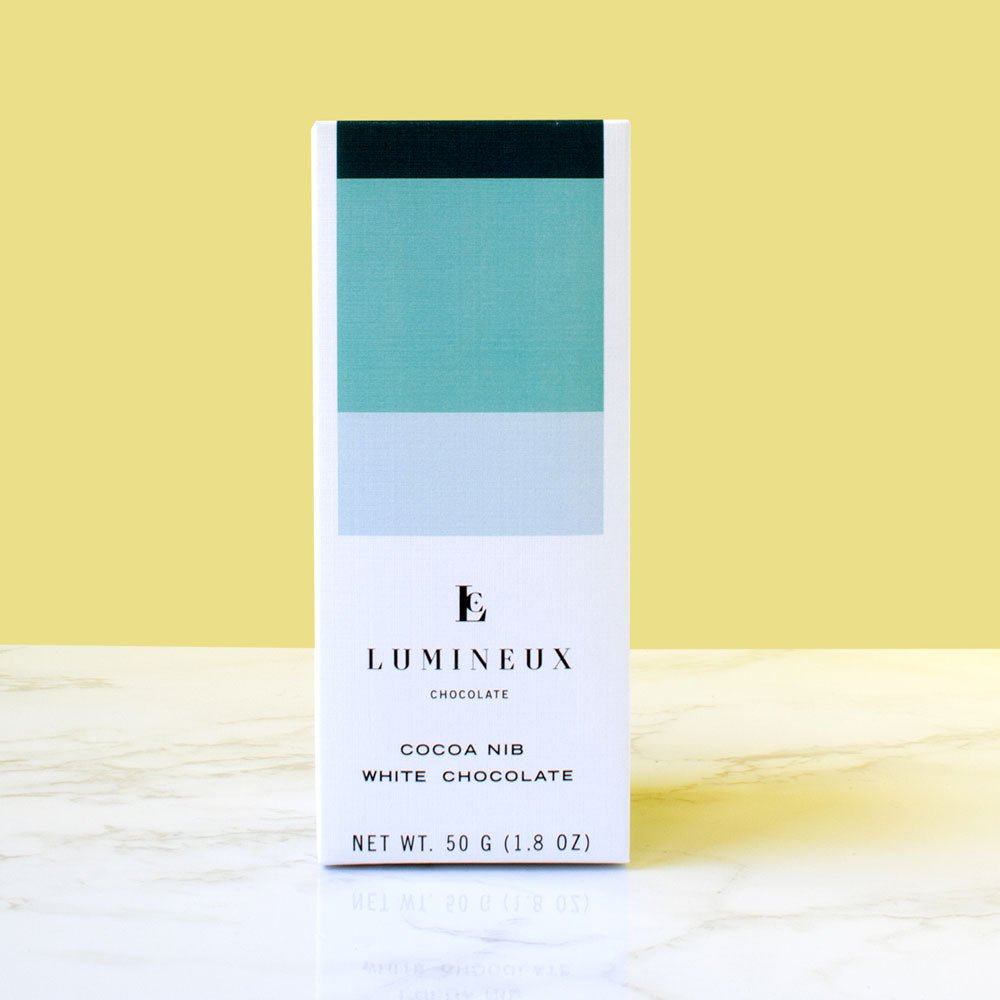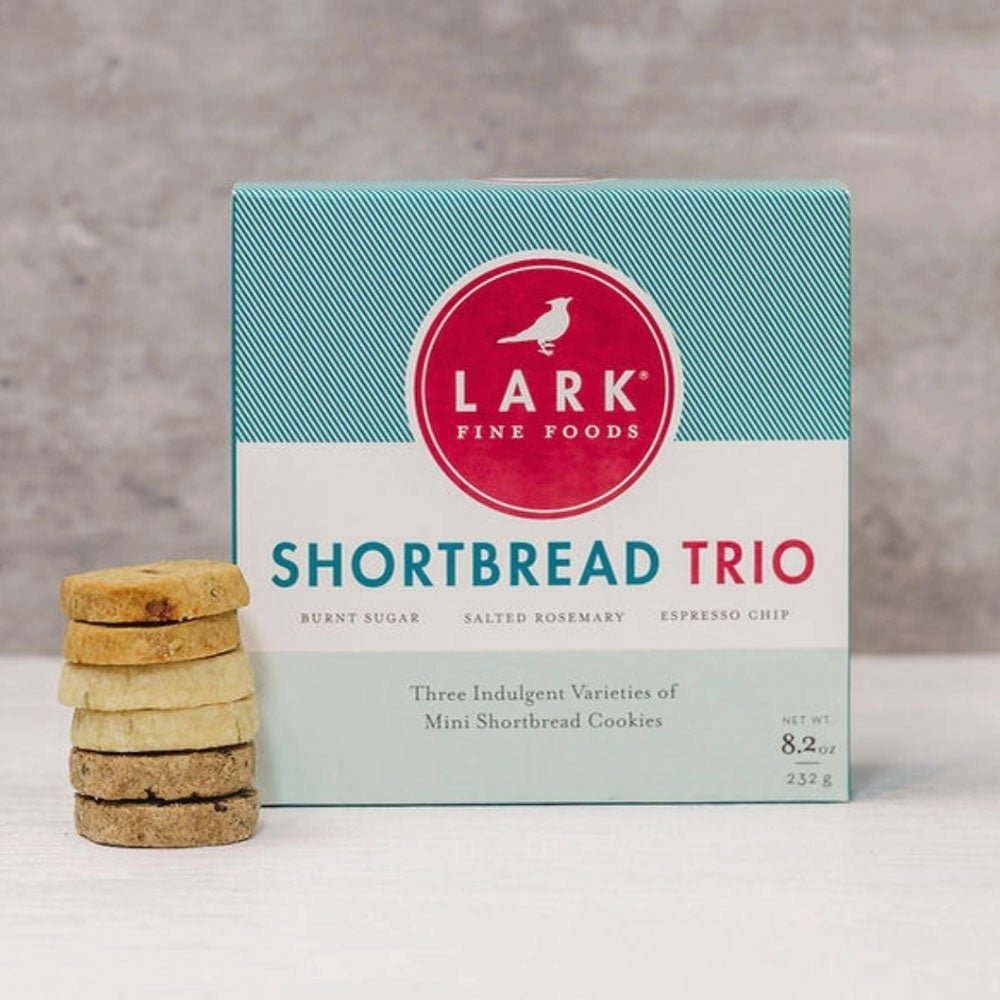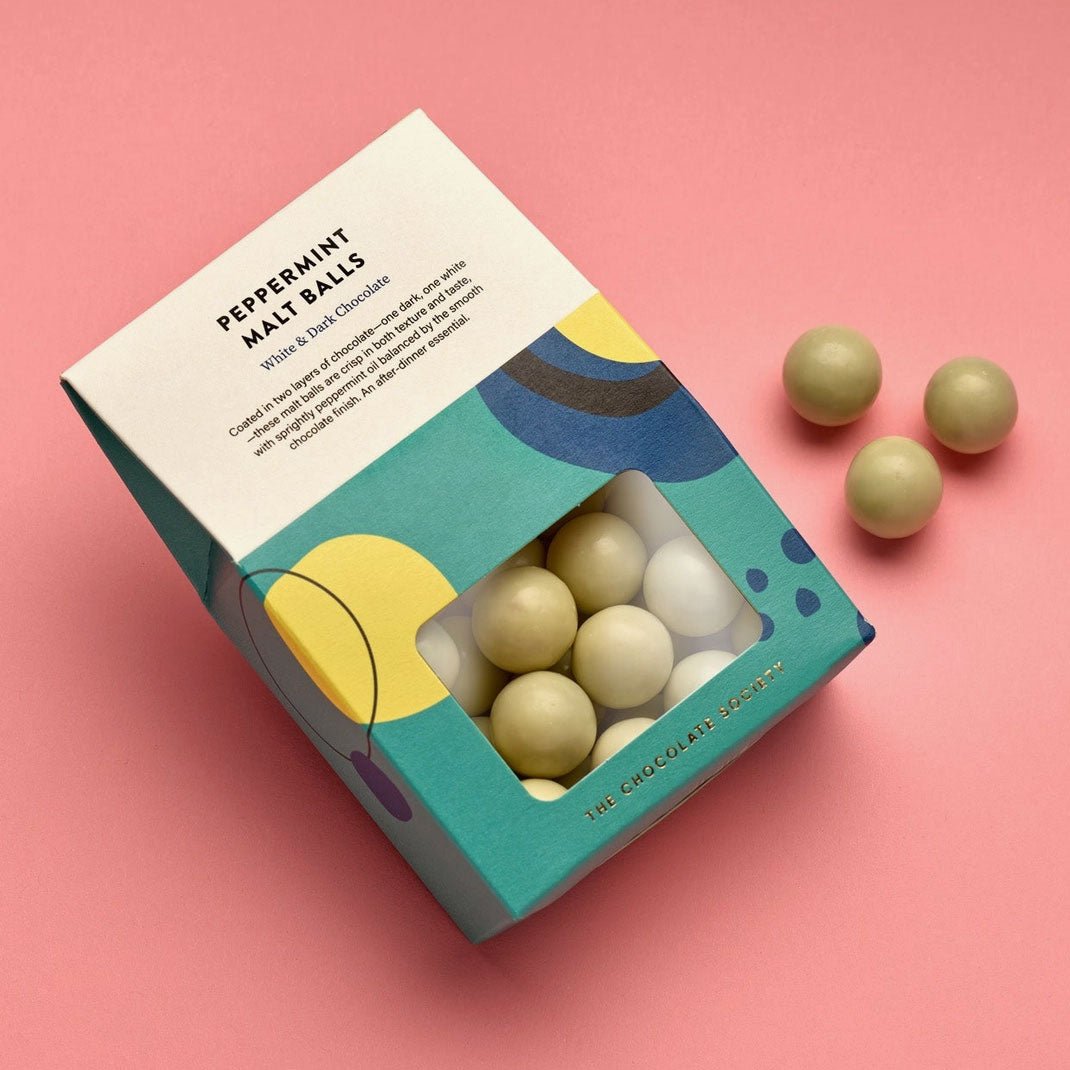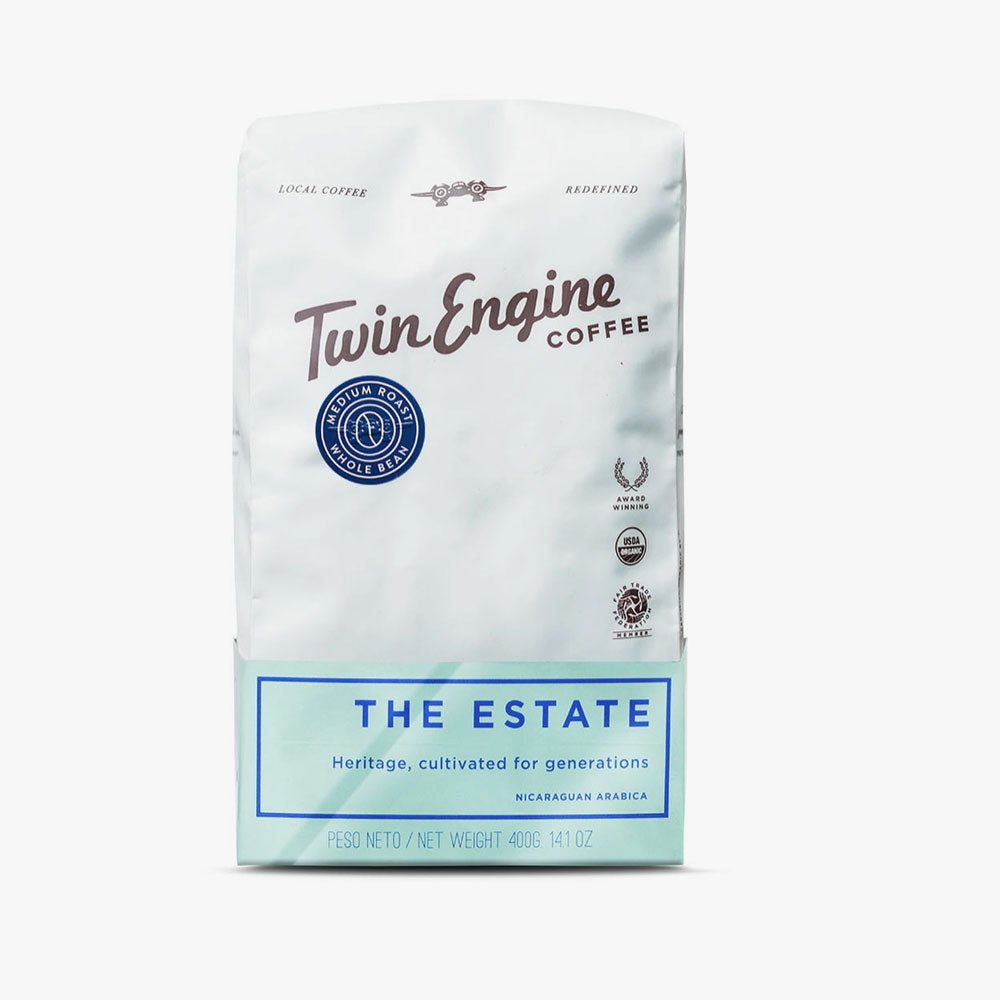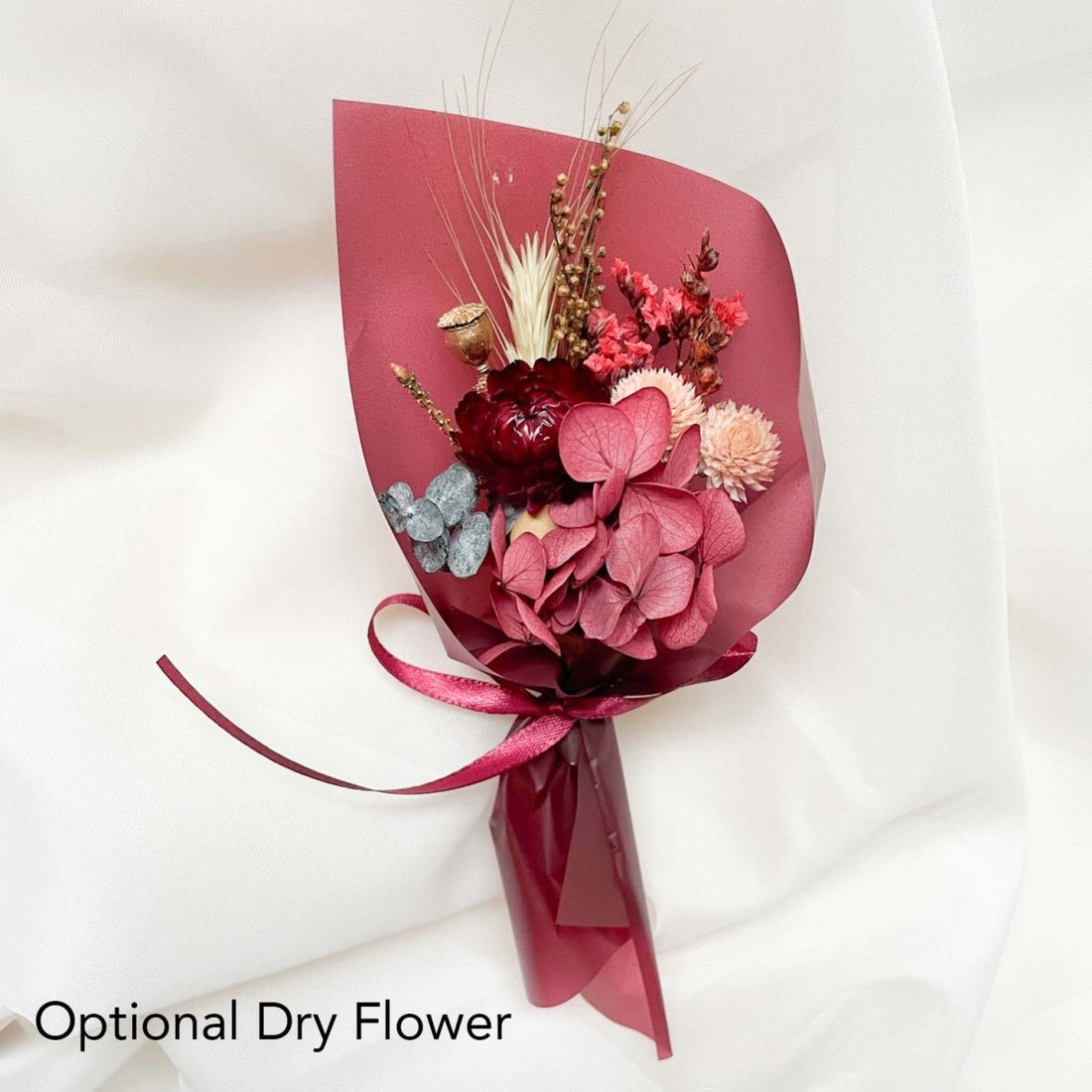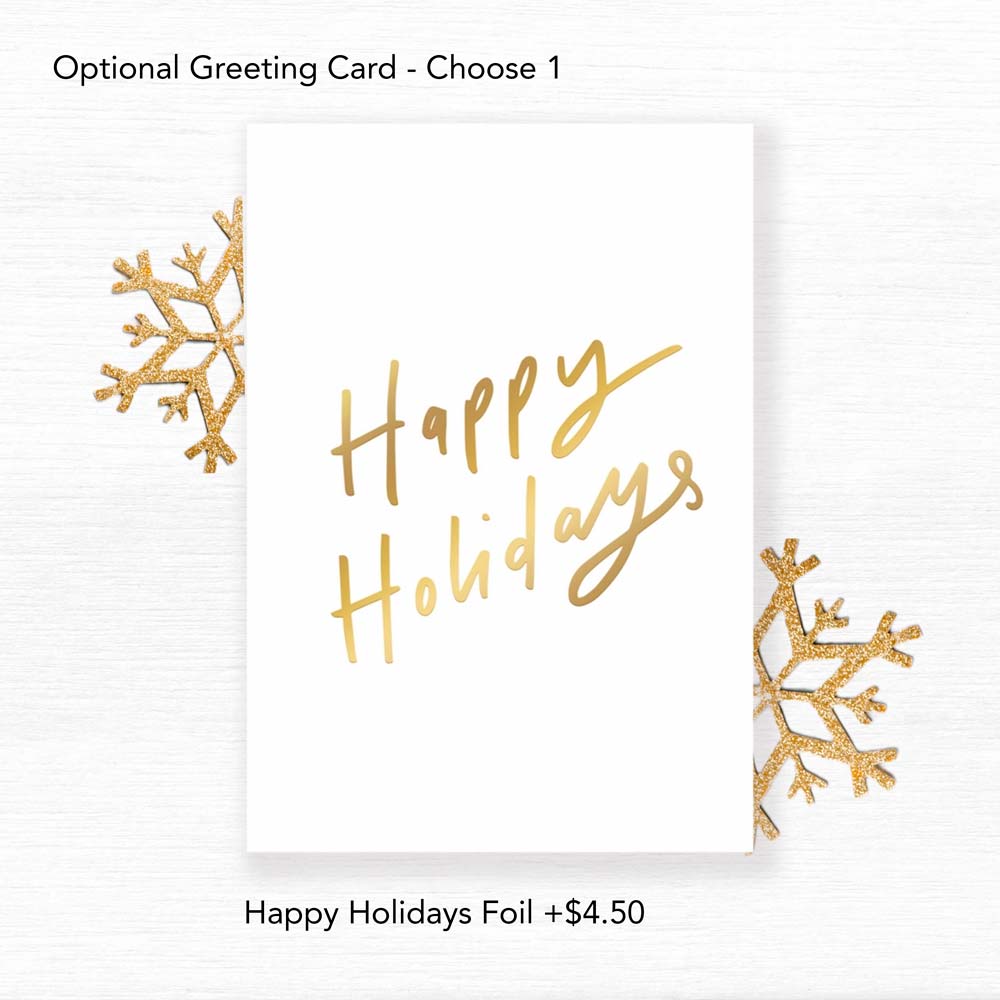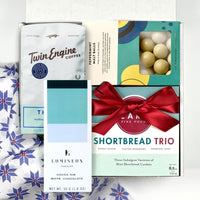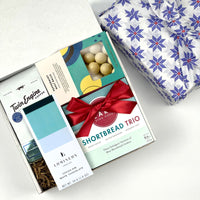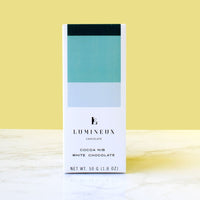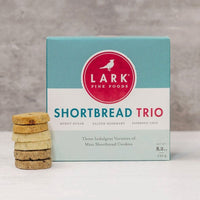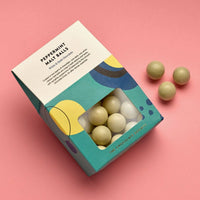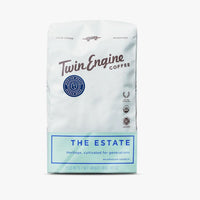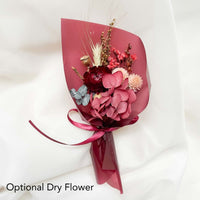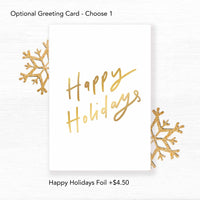 Curated Coffee and Chocolate Holiday Gift Box
*SOLD OUT*
Looking for the perfect gift to give this holiday season? Look no further than our Coffee and Chocolate Curated Holiday Gift Box! This delightful gift box is designed to bring a touch of sweetness and joy to your holiday celebrations.

Inside, you'll find a selection of premium coffee and chocolate products that are sure to delight your taste buds. From rich, dark chocolates to smooth, velvety coffee blends, this gift box has it all. And that's not all - we've also included a selection of buttery cookies in three delicious flavors: salted rosemary, burnt sugar & fennel, and whole wheat espresso chocolate chip.
Featuring:
The Estate Medium Roast Fair Trade Coffee from Twin Engine Coffee.

Shortbread Trio from Lark Fine Foods.

Dark and White Chocolate Peppermint Malt Balls from The Chocolate Society.

Cocoa Nib White Chocolate by Lumineux.

A Furoshiki wrap made from 100% cotton, designed for multiple uses.
Your personalized message on a complimentary KADOO notecard or

 

choose to add an optional 'Happy Holidays' festive greeting card in foil gold.

An option to add

 

a delicate arrangement of dried flowers by Smitten Blooms, thoughtfully enclosed within a secure kraft box.
The Estate Medium Roast Ground Coffee by Twin Engine.
The classic taste of nicaraguan specialty from the heritage arabica varieties and growing region. These coffees demonstrate the beloved nicaraguan chocolate and citrus with balanced body. With 100% purity, the estate offers the best example of one of the world's greatest heritage coffee. Tastes of cacao and rich coffee. Medium roast (truly balanced). 100% made at the source, origin roasted. USDA certified organic & fair trade federation member. 40-45 cups. 14.1 oz/400g

Shortbread Trio Butter by Lark Fine Foods.
Three indulgent varieties of mini shortbread cookies: salted rosemary, burnt sugar & fennel, and whole wheat espresso chocolate chip - ten cookies in each flavor.

Peppermint Malt Balls by The Chocolate Society.
Coated in two layers of chocolate - one dark, one white - these malt balls are crisp in both texture and taste, with sprightly peppermint oil balanced by the smooth chocolate finish. An after-dinner essential. 150 gr.

35% Cocoa Nib White Chocolate by Lumineux.
Created with our single origin vanilla bean white chocolate, we add roasted cocoa nibs to the back of this tablet. The nibs help to balance the sweetness of the white chocolate while adding their own special flavor notes to the tablet. Cocoa Butter Origin: Peru
Ingredients: cocoa butter, whole milk powder, sugar, cocoa nibs, salt, vanilla bean, sunflower lecithin.
Twin Engine Coffee. Discover Nicaragua's Purest Organic Coffees. Made 100% in Nicaragua to Stop Poverty. With every purchase, you write your business & your customers into this life-changing story, fueled by great coffee. We are among the first Origin Coffee Roasters in the world, crafting 100% Specialty Coffees, USDA Certified Organic & Fair Trade. The Twin Engine Coffee team grows, selects, roasts, & packs where the coffee grows. Women-Owned.

Lark Fine Foods was founded in 2008. A 100% woman-owned and operated specialty foods company located north of Boston in historic Essex, Massachusetts. Distinctive line of baked goods and specialty items inspired by "grown-up" consumers with sophisticated tastes–where every bite excites the senses with flavor combinations that are sometimes unexpected, but always delicious! Their unique recipes include only premium, natural ingredients (sourced locally whenever possible) that adhere to non-GMO and kosher standards. Women-Owned.

Lumineux Chocolate carefully crafts Mediterranean-inspired, small-batch fine chocolate for the everyday. We source the highest quality ethically-grown cocoa beans from around the world, as well as the best quality spices and other ingredients, to produce a flavorful chocolate that really showcases the ingredients. We believe in the power of good chocolate to bring people together, and we at Lumineux Chocolate seek to be that beacon of light to brighten up one's day.

The Chocolate Society was established in 1991. Small batch chocolates made in rural Somerse, UK by a talented team of artisan chocolatiers. For every kilogram of chocolate we sell, we donate £0.20 to social causes in the cocoa growing regions of Colombia.