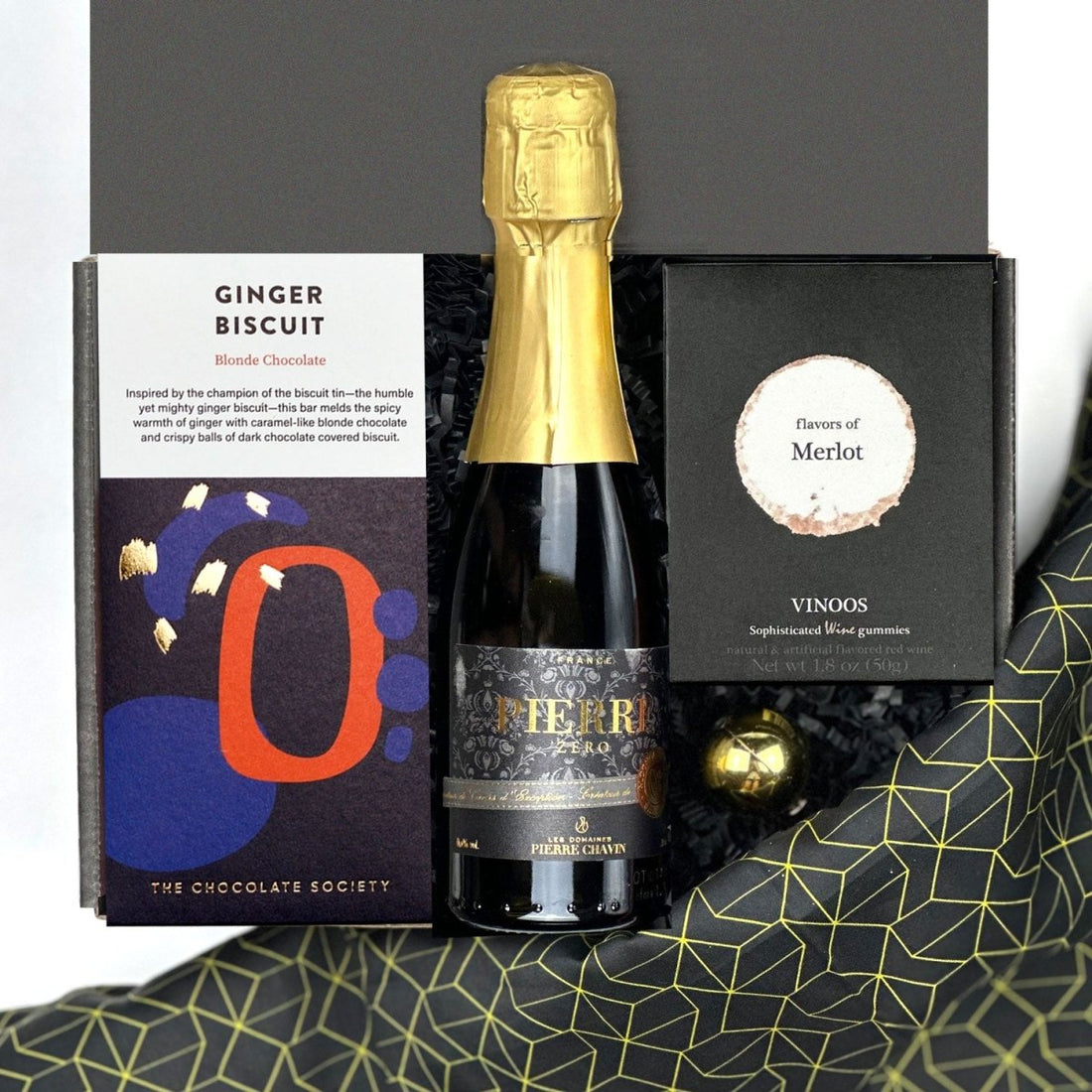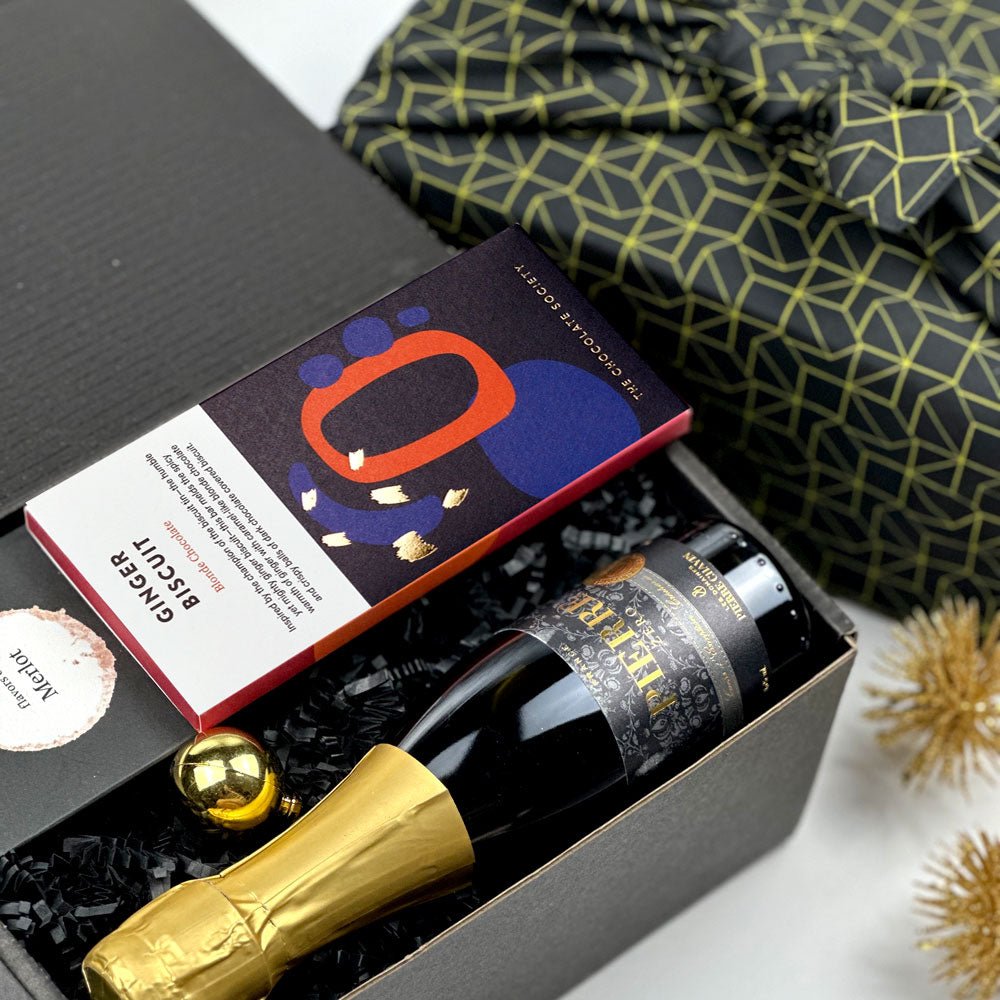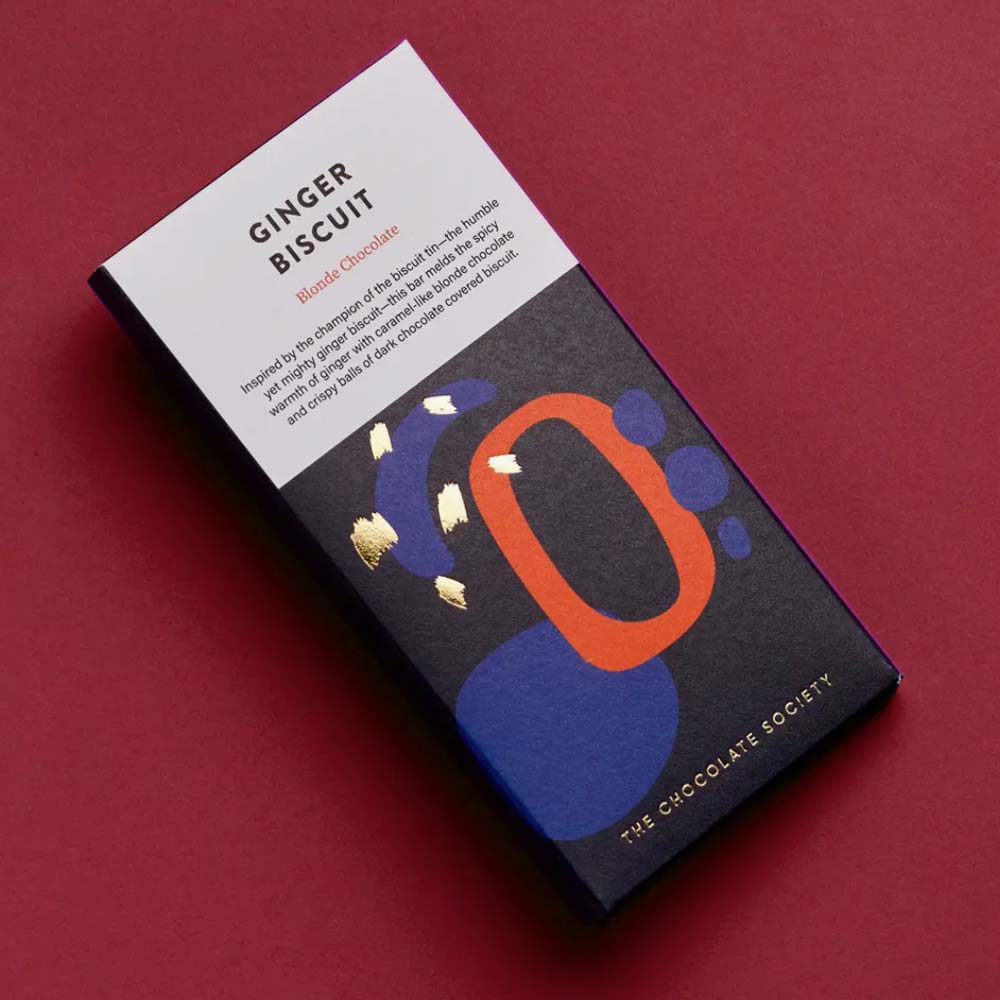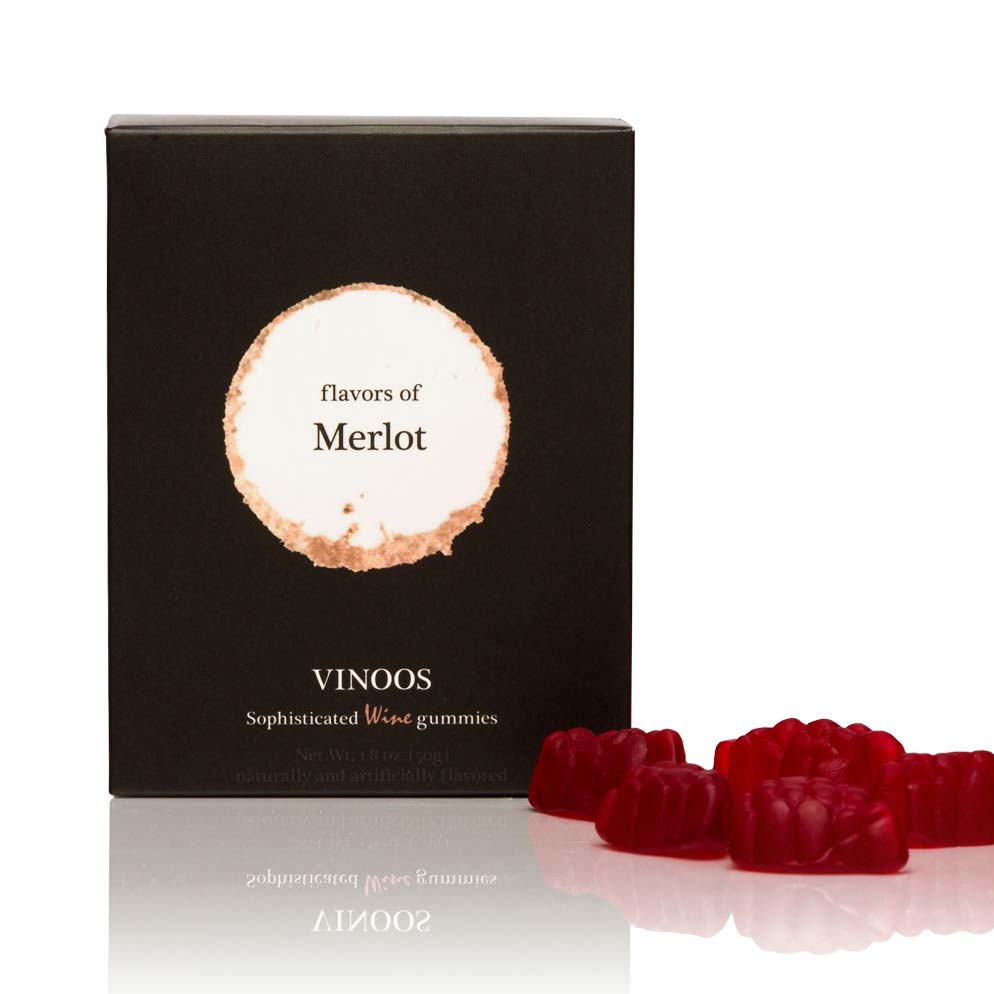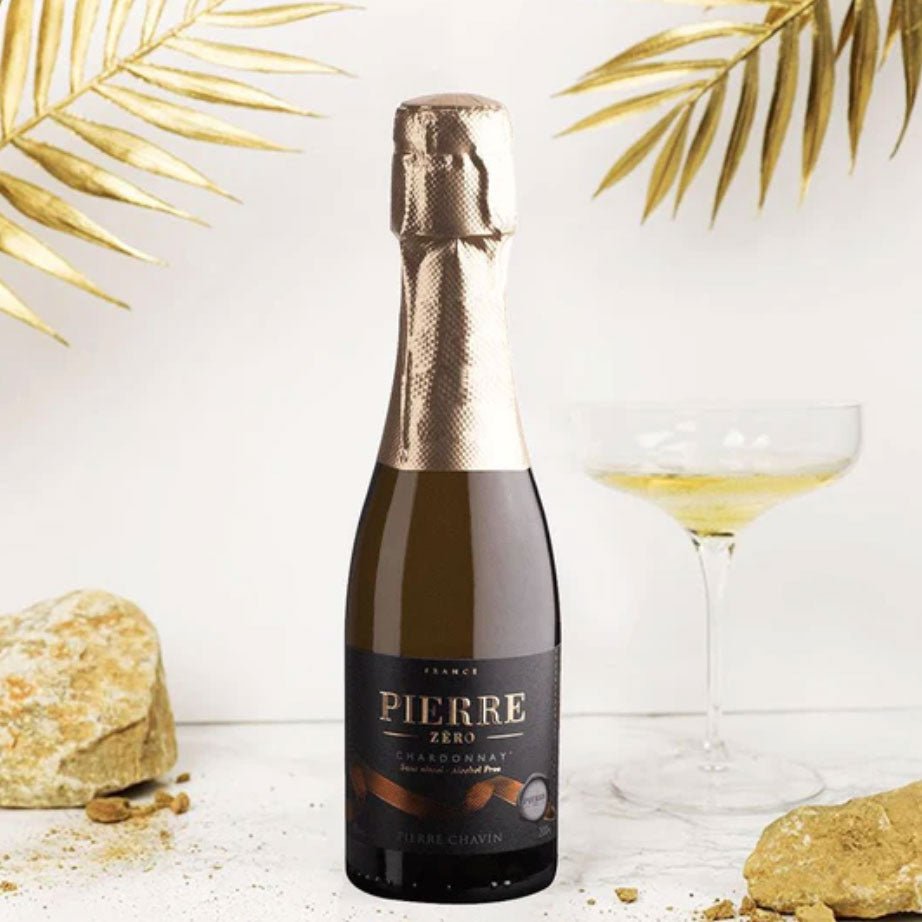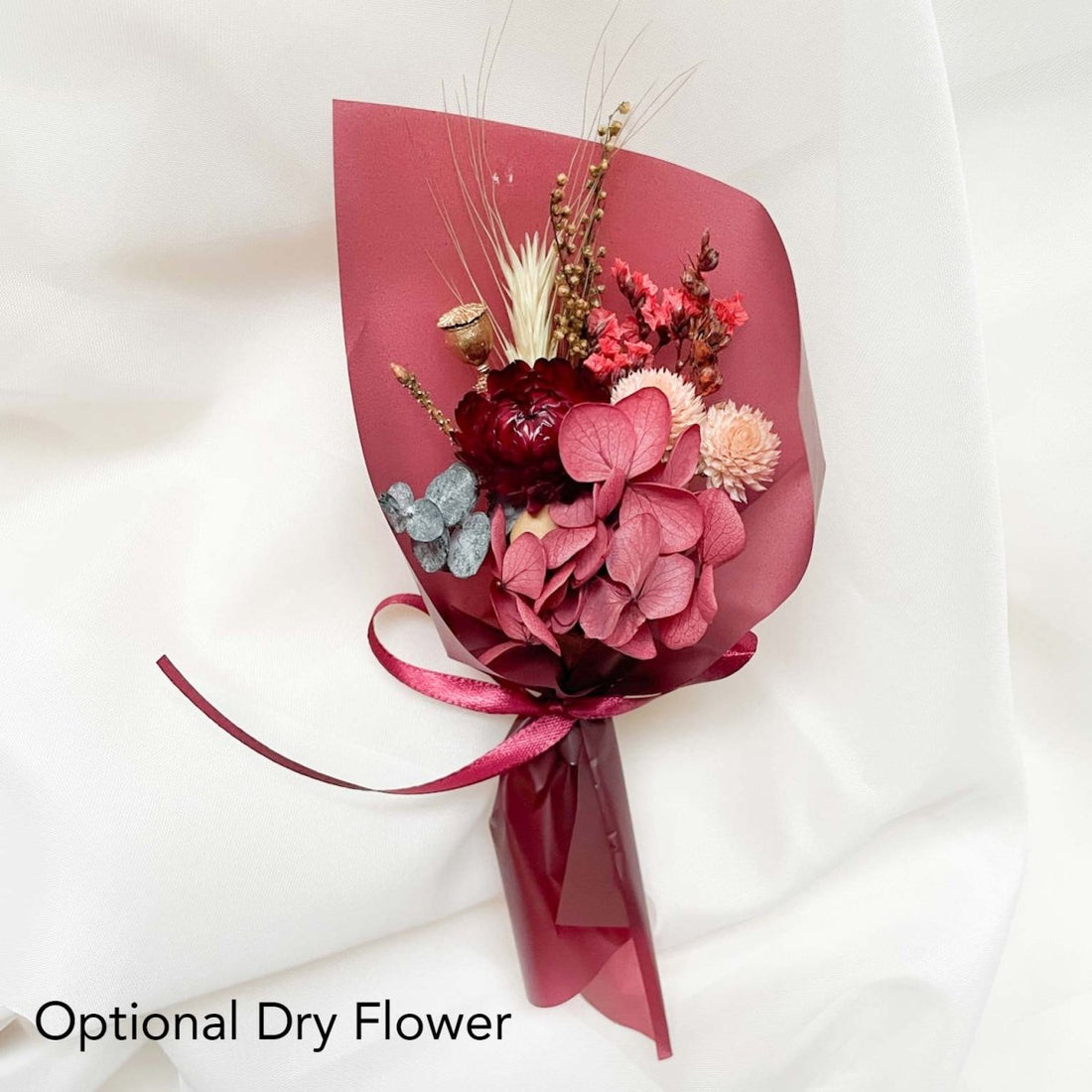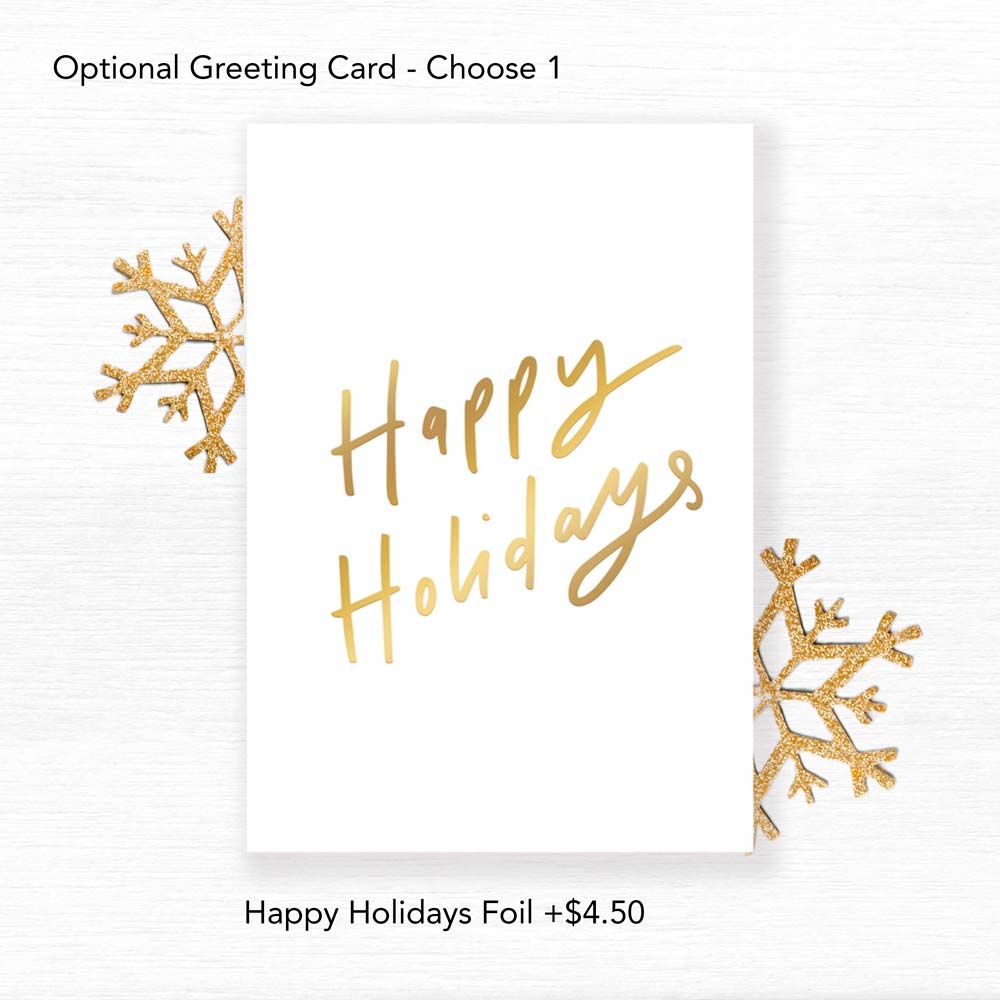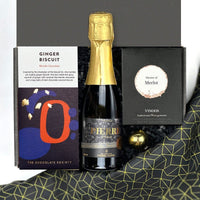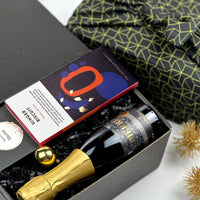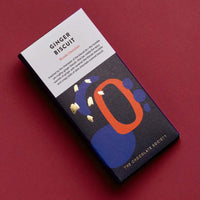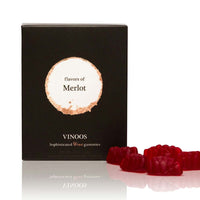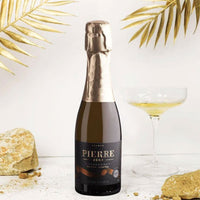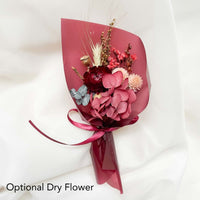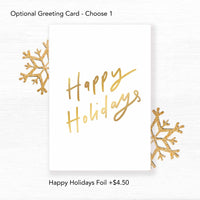 Celebration Holiday Curated Gift Box
Get ready to ring in the holiday season and welcome the New Year with a touch of elegance and indulgence. The Celebration Holiday gift box is here to add a spark to every moment. To start, enjoy the award-winning zero alcohol sparkling wine that captures the essence of celebration without the alcohol content. Crafted with care, the chocolate bar combines the warmth of ginger with the richness of chocolate. The wine gummies offer a refined taste of merlot wine, elegantly capturing the essence of the vineyard in each bite. This gift box is the perfect way to raise a toast to the joyous moments that life brings.

 Featuring:
Pierre Zero Non- Alcoholic Sparkling Wine by Domaines Pierre.
Ginger Biscuit-flavored Chocolate Bar from The Chocolate Society.
Sophisticated Merlot Wine Gummies from Vinoos.
A reusable Furoshiki 100% cotton wrap.
Your custom message on a complimentary KADOO ivory notecard or an optional add-on festive 'Happy Holidays' Greeting card.
Optional dry flower bouquet crafted with Smitten Blooms, all packed safe in a Kraft box.
Pierre Zero Non-Alcoholic Sparkling Wine by Domaines Pierre Chavin. Pale yellow color with shine and glint. Delicate foam with aromas of tropical fruits, peaches, lychee and flowers. Fruit forward on the palette balanced by a clean freshness. This 0% sparkling white wine is the perfect choice for a healthy conscious lifestyle and a nice match with appetizers or desserts. Recently awarded with bronze medal at Drinks Business Spring Tasting in March 2021 and received a good review by Andreas Larsson, the 2007 world's best sommelier. Made in France. Climate: Mediterranean.

Ginger Biscuit Chocolate Bar by The Chocolate Society. Inspired by the champion of the biscuit tin—the humble yet mighty ginger biscuit—this bar melds the spicy warmth of ginger with caramel-like blonde chocolate and crispy balls of dark chocolate covered biscuit.

Sophisticated Merlot Wine Gummies by Vinoos.
Design meets healthy good food with these unique lifestyle merlot wine gummies. It seeks to achieve the taste of that first sip red wine in a new way, without actually drinking.The wine gummies are suitable for vegetarians and vegans and without artificial colors. They are free of alcohol, gluten, fat, nuts, gelatine and lactose.


Domaines Pierre Chavin is based in the southern Languedoc region in France and currently the market leader for alcohol free drinks in France and throughout the world. Chavin's zero concept collection is causing quite a stir as the demand for alcohol free wines and sparkling wines is currently higher than ever, due to the rise of healthy drinking lifestyle. Its range of still and sparkling wines with 0% alcohol is rich, elegant, full of flavor and unique. 200 ml.

The Chocolate Society was established in 1991. Small batch chocolates made in rural Somerse, UK by a talented team of artisan chocolatiers. For every kilogram of chocolate we sell, we donate £0.20 to social causes in the cocoa growing regions of Colombia.

Vinoos, a women-owned company, creating the best tasting Wine gummy. A glass of wine in your pocket, that people can have anywhere and everywhere. Suitable for vegetarians and without any gluten, fat, nuts, gelatin, and lactose free. It also contains no artificial colors. In short, it is healthy and delicious!