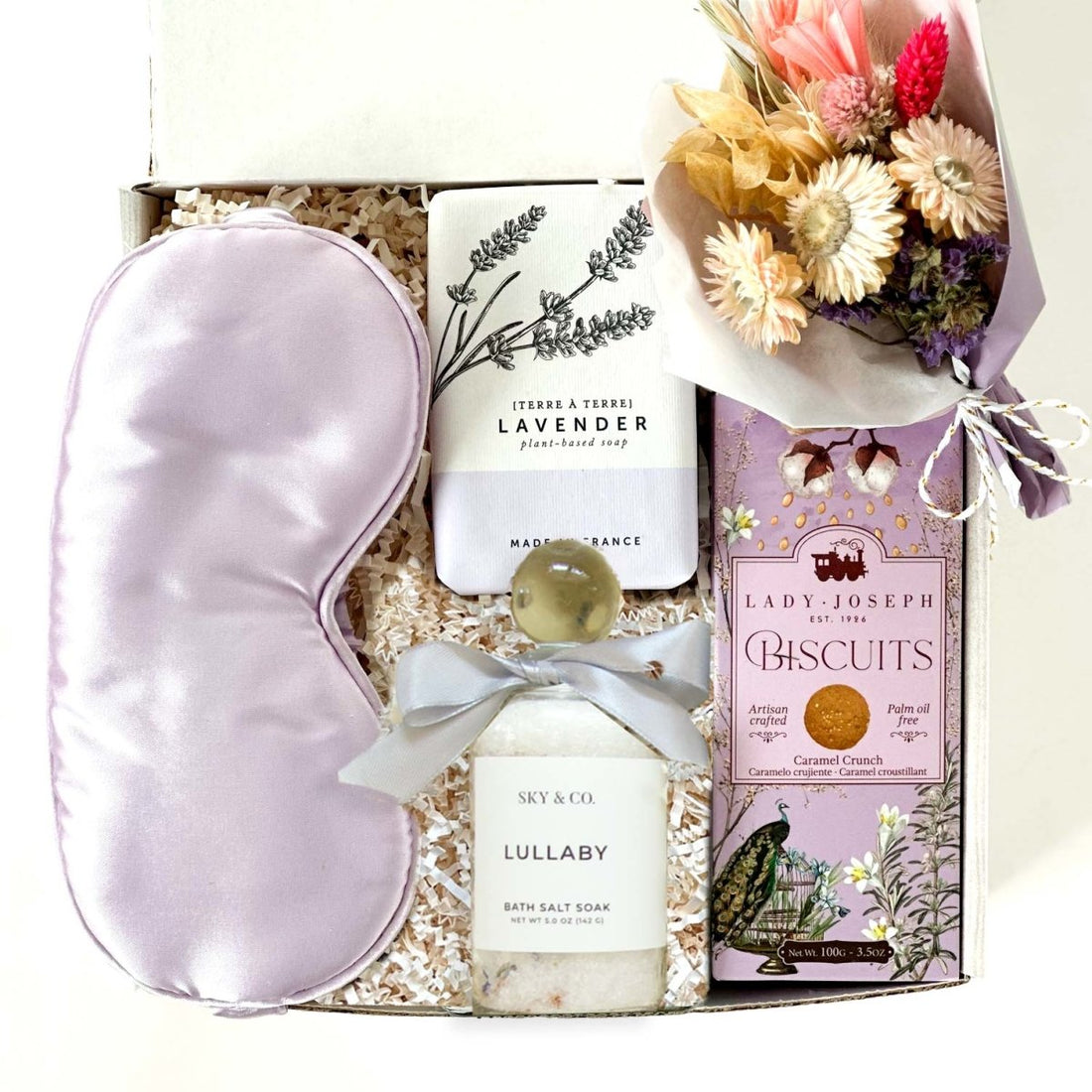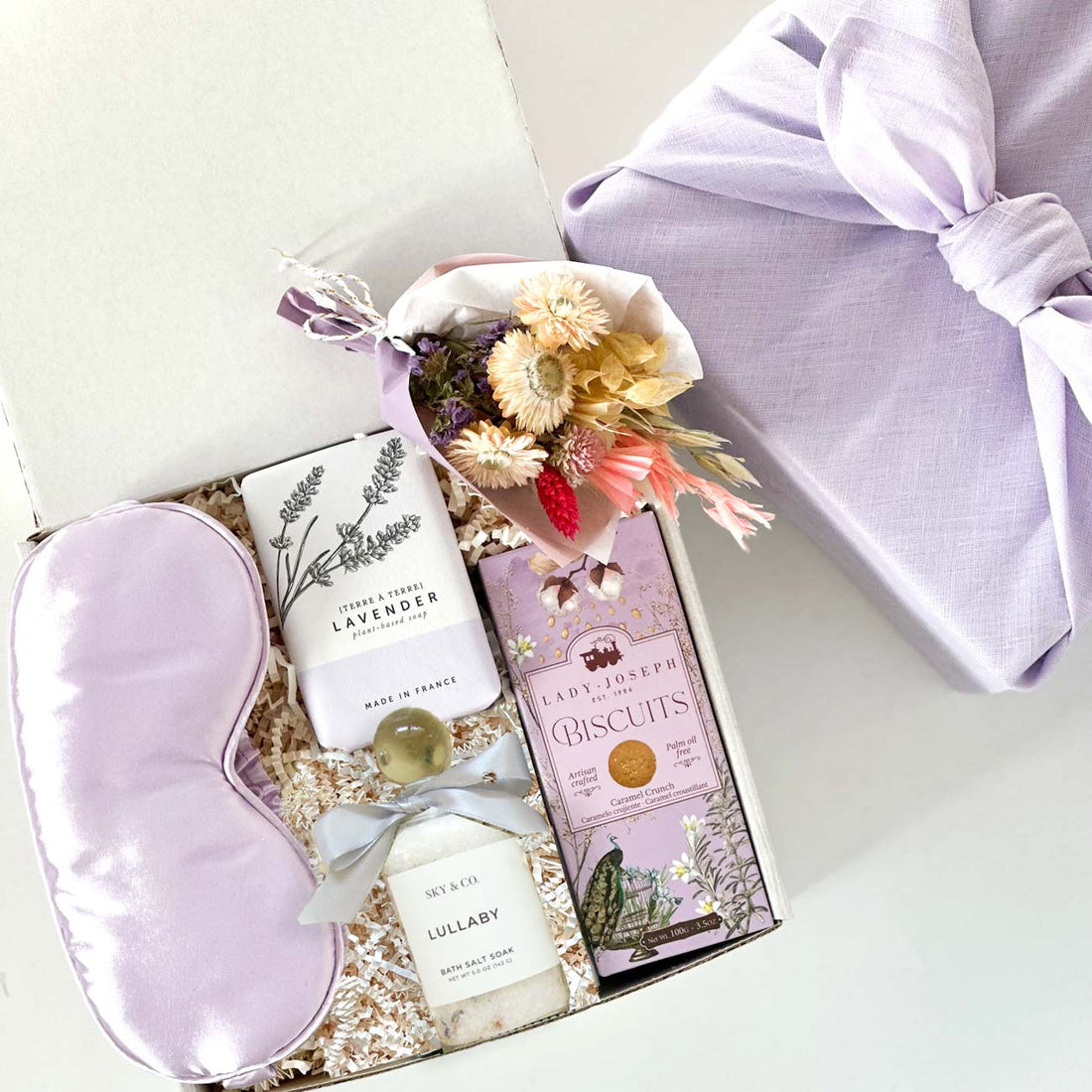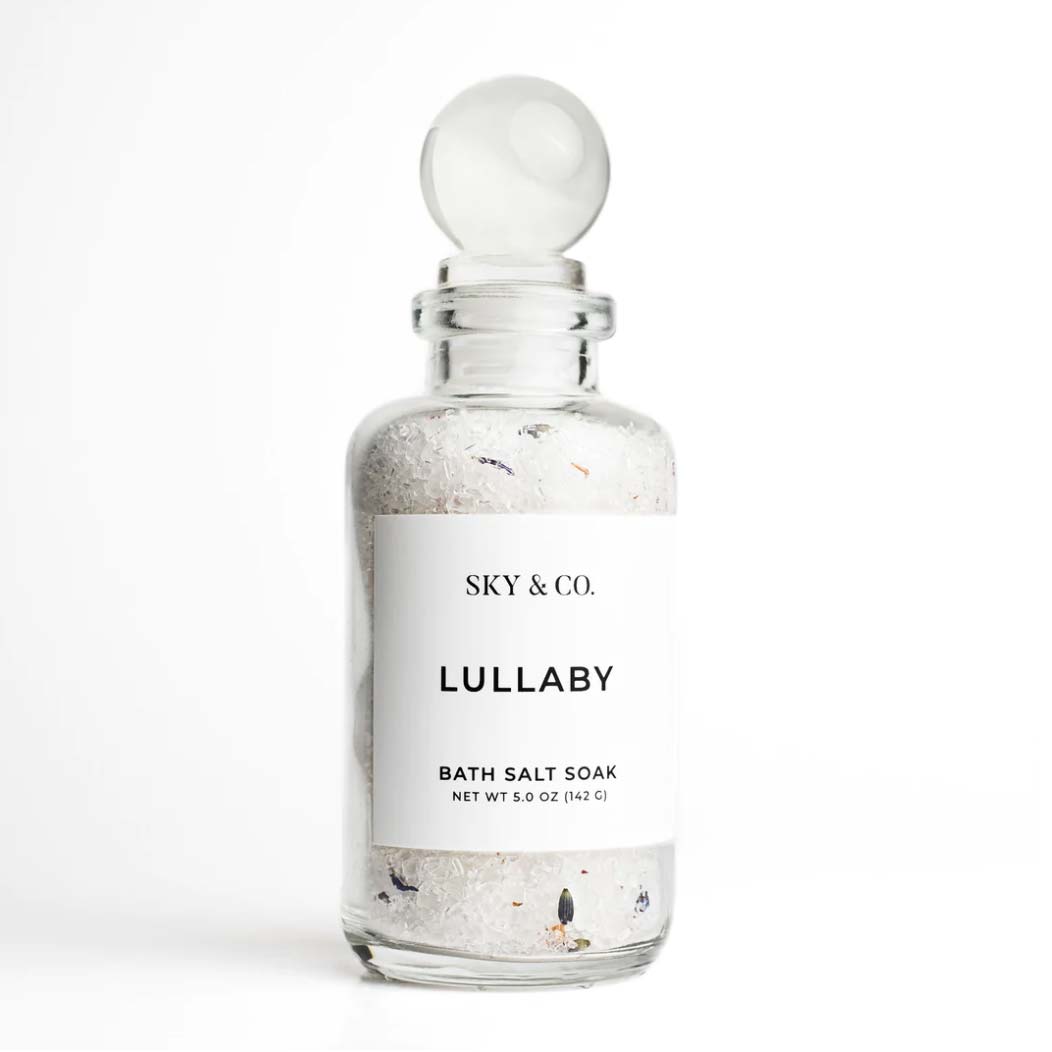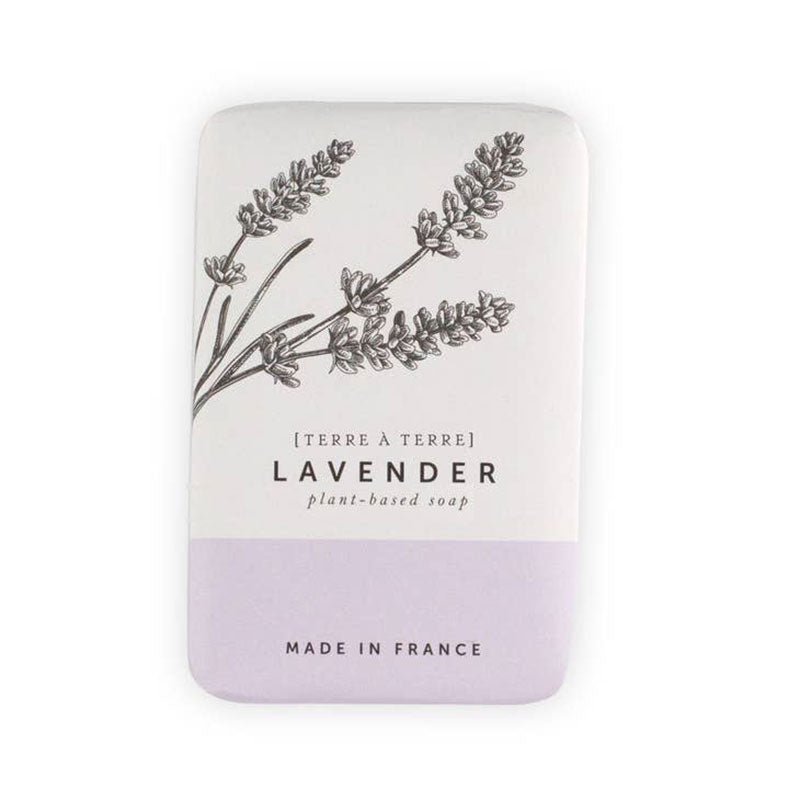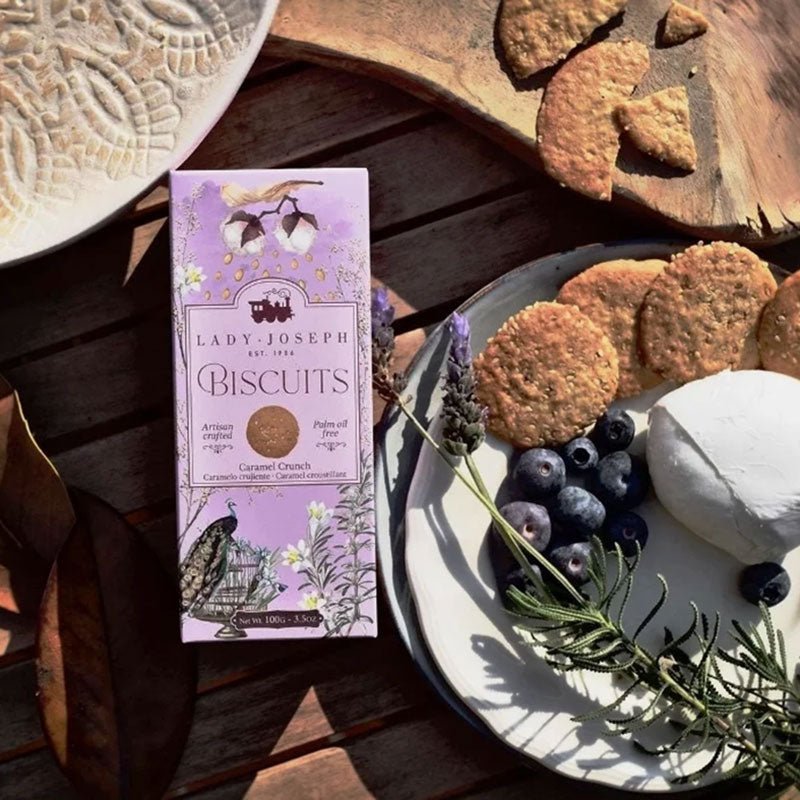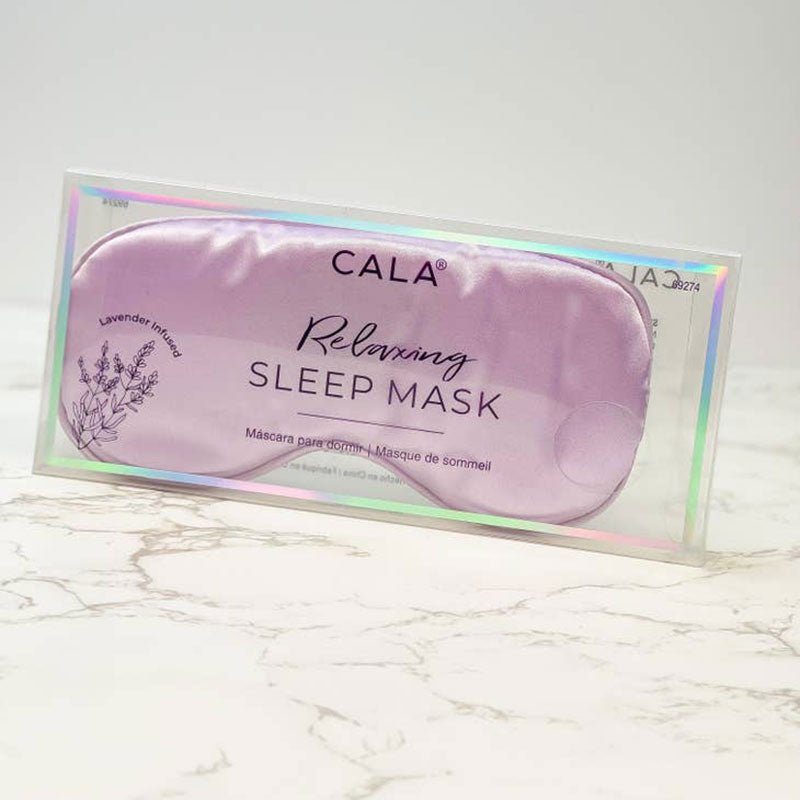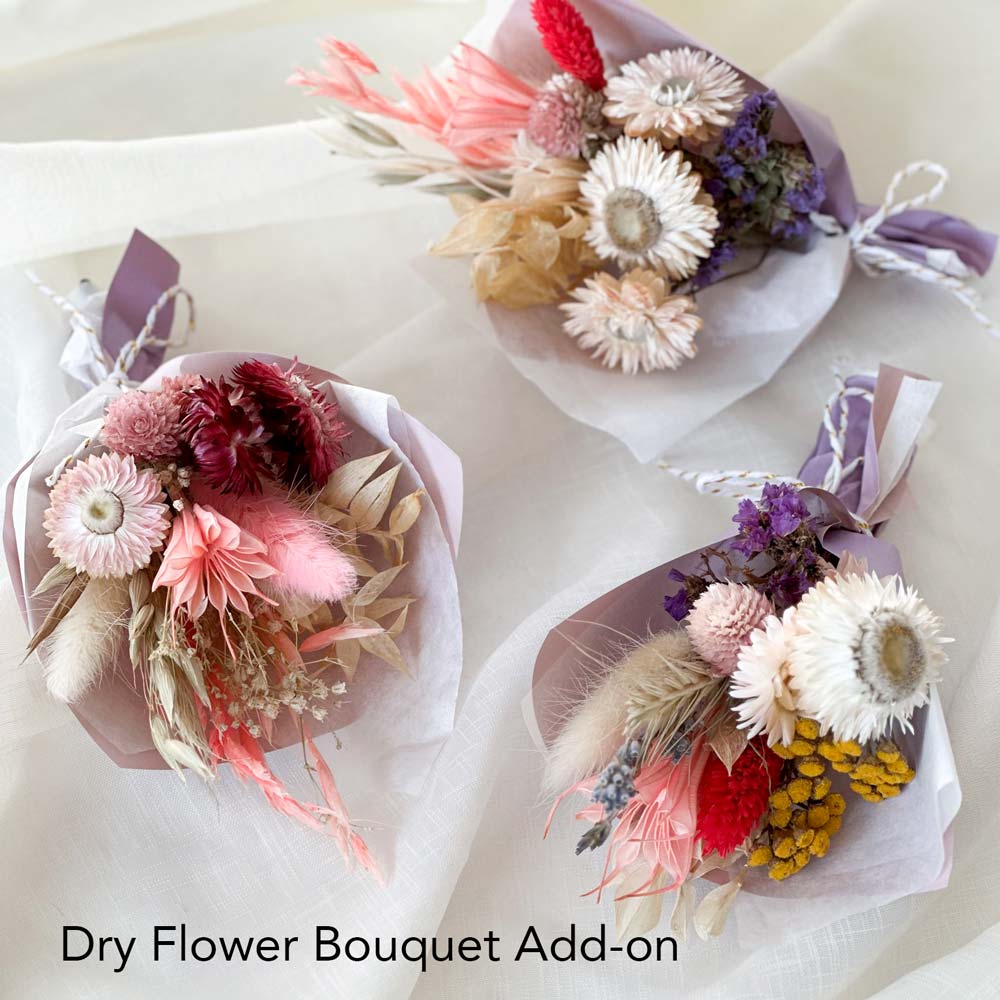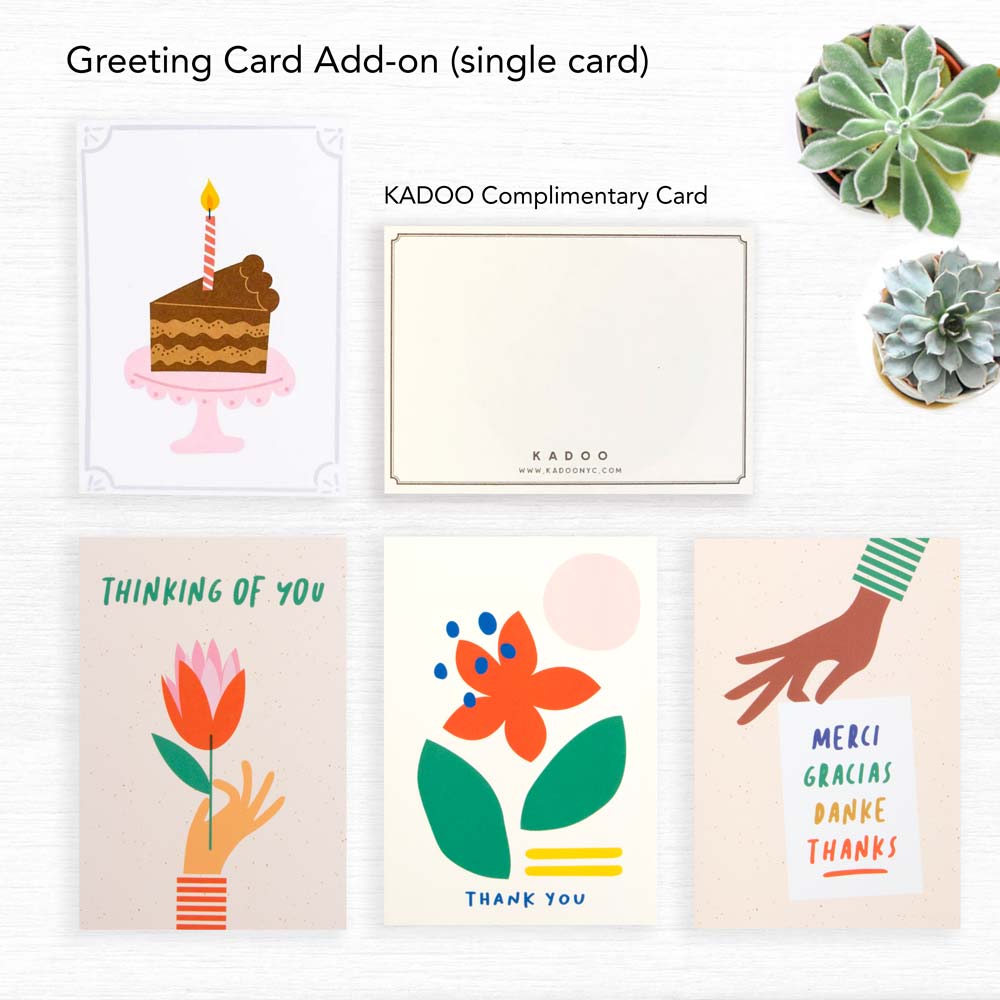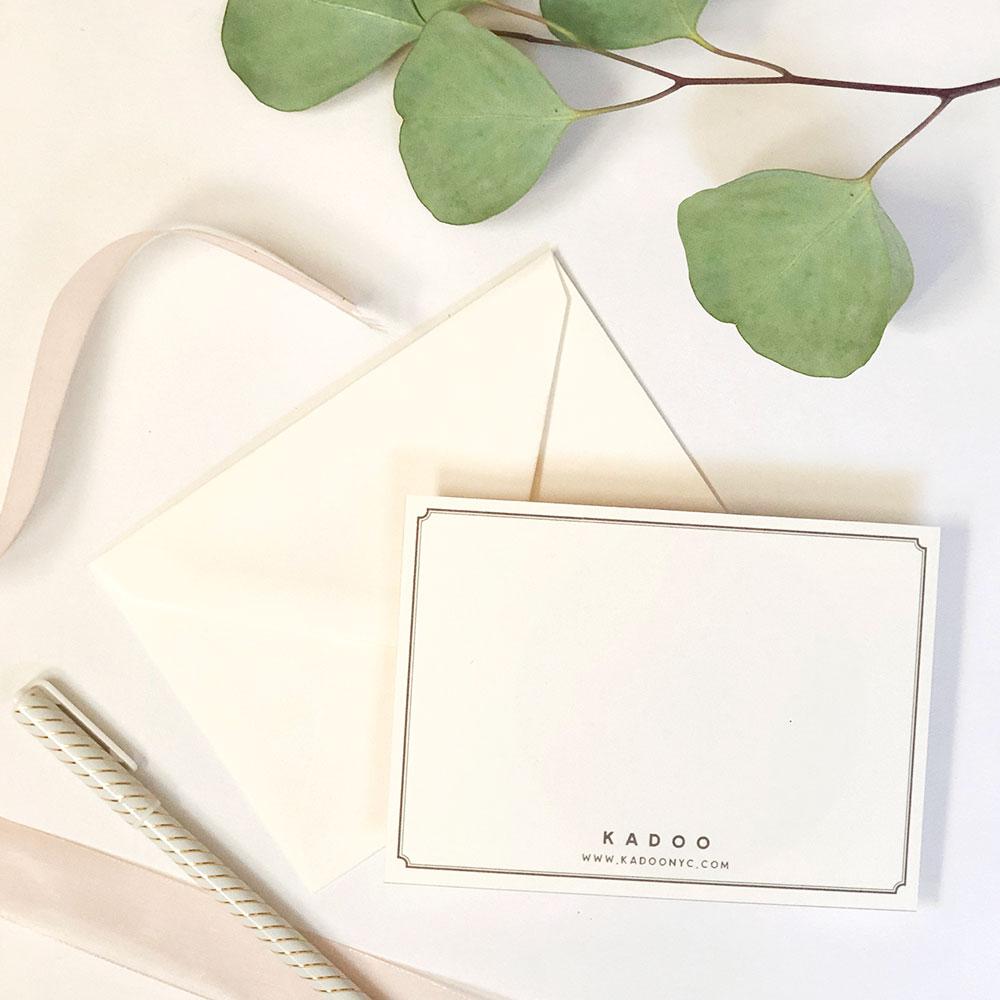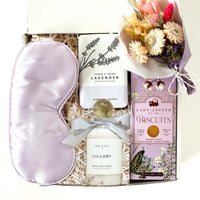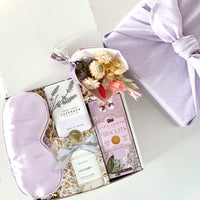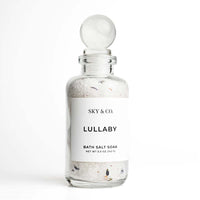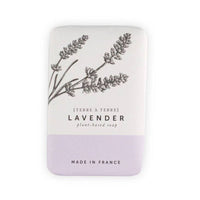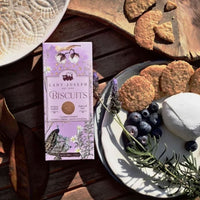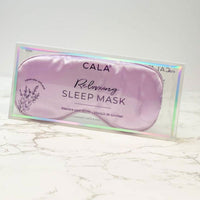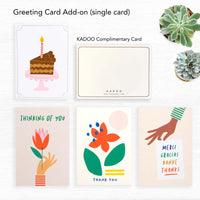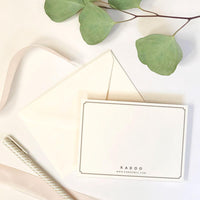 The Lavender Spa Curated Gift Box
The Box
This ultimate luxury at home spa essentials filled to the brim with "everything she needs". Wrapped in our reusable Furoshiki 100% lavender French Linen. Beautifully adorned with dry flower bouquet as an option, it will impress anyone receiving it.

Featuring:
An exfoliating lavender soap by Terre 

à Terre. 

Relaxing Lavender Lullaby bath salt soak by Sky & Co.

Artisanal crafted caramel crunch cookies by Lady Joseph.

A relaxing satin sleep mask for extra 'me' time by Prep Obsessed.
An eco-friendly 100% Furoshiki lavender French linen fabric wrap.
Your custom message in complimentary KADOO ivory notecard or add-on a greeting notecard.
Optional dry flowers bouquet in collaboration with Smitten Blooms. Packaged securely inside a Kraft box.


Lavender Exfoliating Soap by Terre à Terre
Triple-milled using centuries-old artisanal methods to produce a long-lasting bar with a luxuriously rich lather to leave your skin cleansed and delicately scented.
Cruelty-Free and Vegan. Formulated without Parabens, BHT, SLS, Phthalates, Gluten, Soy, GMO.

Lavender Lullaby Bath Salt Soak by Sky & Co.
Let the stress of the day melt away as you submerge slowly into a warm bath of pristine white salts, as the dreamy vapors lull your senses and beautiful floating petals transform from your bath into a peaceful oasis.
Ingredients: Mediterranean Sea Salt, Epsom Salt, Lavender Essential oil, Vetiver Essential oil, Marjoram Essential oil, Corn Flower petals, Rose petals, and Lavender Buds.

Artisan crafted Caramel Crunch cookies by Lady Joseph. Experience the traditional French shortbread making method that Lady Josephine Bernaud used herself to make these sesame treats back in 1928. Every bite will be a delightfully delicious experience because the soft shortbread texture is perfectly complemented by the nutty flavor of sesame seeds, elevated with a slight hint of cinnamon. Palm Oil Free.

Relaxing Satin Sleep Mask by Prep Obsessed.
A lightweight sleep mask that blocks the light without putting pressure on the eyes. Features comfortable elastic band around the back for the best fit while you snooze.
Terre à Terre by Ton Savon, LLC has been creating branded and Private Label natural and organic bath, body and beauty products for 25 years. Based in Manhattan Beach, California, this women-owned company have cultivated several soap brands, each unique in style and exact formulation; all products they make are formulated without Parabens, BHT, SLS, Phthalates, Gluten, Soy, or GMOs. They also offer products that are certified Organic.

Sky and Company is a collection of natural body care and candle products I formulated for my own family over ten years ago. Each product is lovingly handcrafted in small batches with high-quality natural ingredients and packaged in our Los Angeles studio. All products are cruelty-free and vegan-friendly.

Lady Joseph is a nod to Josephine Bernaud who began to make delicious artisan biscuits and crackers in 1926 in her adoptive town of Haro in La Rioja region, Spain. Her delicious baked products reminded her of his childhood in Bordeaux. Lady Joseph, as her friends called her, inaugurated her Tea Room which became a meeting place to talk and catch up. She lovingly made the products that accompanied the railroad travelers on the well-known Haro-Bordeaux route.

Prep Obsessed is based in Palm Beach Gardens, Florida and founded by Nina & Corey in April 2013 to serve their retail customers the cutest accessories, gifts, and clothing.